Miley Cyrus' new album mostly meets expectations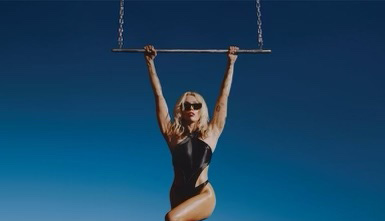 Spring has just started, but Miley Cyrus fans were ready for the pop star's newest album, "Endless Summer Vacation," which dropped on March 10. With a few exceptions, the new songs met fans' high expectations.
Cyrus has always had her own disco-pop style of music that appeals to audiences of many age groups. With this album, Cyrus seems to be sticking with what she knows, though there are a few added twists. 
Many of the songs on the album pair those disco-pop beats with the theme of female empowerment. For instance, in "Wonder Woman," Cyrus sings, "She's a wonder woman/She knows what she likes." In this song and others, Cyrus's message is that women don't need men to thrive.
Many fans theorize that the album is inspired by Cyrus and Liam Hemsworth's breakup in 2020, though Cyrus hasn't confirmed anything. Nevertheless, it's hard to ignore that seven of the 13 songs deal with breakups. For instance, in "Jaded," Cyrus sings, "Said goodbye forever, but you never unpacked." The emotional dimensions of these songs are relatable to anyone who has been through a breakup or has dealt with dishonesty in relationships
But the album isn't just about the pain of breakups; it's also about the joy of being single. This really connects to girls, especially with the approach of "hot girl summer," a tradition some girls uphold in which they spend their summers without a relationship so they can focus on themselves.
Some of the songs, like "Island," really got me excited about the warming temperatures because of their paradise-like instrumentals and upbeat tunes. "Island" reveals a new side of Cyrus through more experimental sounds and a new tune.
Cyrus continued to throw in a few beats that we haven't heard in her past. One of them appears in the song "River" which has a multitude of sound combinations such as disco and pop layered, making it an interesting auditory experience. One more song that made me want to press repeat was "Jaded" which, because of its drawn-out notes and variety of pitches, felt a bit like a 2010s song, but with a more futuristic twist because of its modern pop beat.
This album carries the emotional story of her breakup within it. From the instant shock of the split to her sadness, eventually reflecting her realization that she doesn't need a relationship to thrive. And, while some of the songs on this album are a bit ordinary, this album has some stand-out songs that make it worth a listen.