October 20, 2017 • No Comments
Senior Rachel Serfaty spends several afternoons per week working at Starbucks. Because she is often surrounded by coffee, she has become increasingly dependent on the caffeinated beverage. Learn more about Serfaty's job and...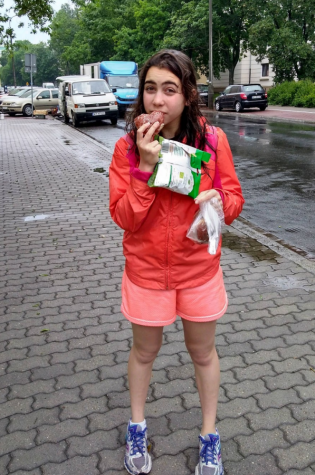 Rebecca Weiss, Reporter
September 20, 2017 • No Comments
When junior Selah Bickel lived in Poland for six months last year, she lost the comfort of a familiar language, but found creative inspiration for her poetry, especially on the public bus of Warsaw. "It's really, re...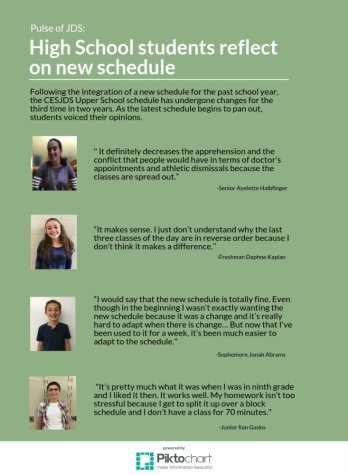 Sabrina Bramson, Reporter
September 6, 2017 • No Comments
View All »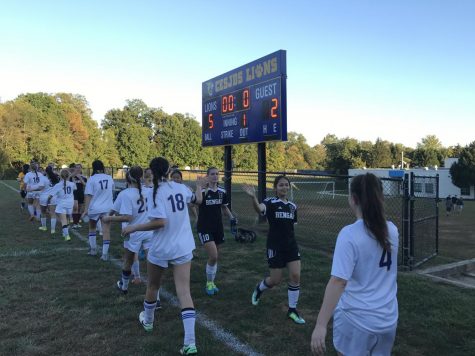 Rina Torchinsky, Editor in Chief
October 3, 2017 • No Comments
The girls varsity Lions celebrated senior night with a 5-2 victory over the Burke Bengals Tuesday at CESJDS. The spirited atmosphere began hours before the game, when the seniors walked into school dressed as princesses...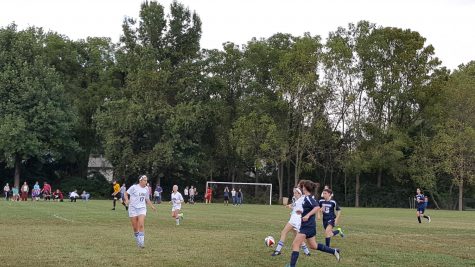 Lady Lions thrash Cougars in 5-1 victory
September 18, 2017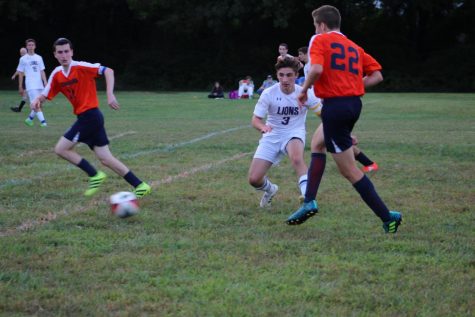 Lions fall to Cougars in 6-0 loss
September 13, 2017
View All »
Ayelette Halbfinger, Guest Columnist
September 11, 2017 • 2 Comments
Following Zman Kodesh, the entire upper school went to the front parking lot where we stood in unison while the American flag was lowered to half mast. After a short prayer,...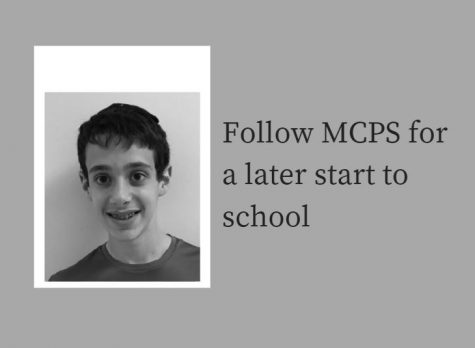 Follow MCPS for a later start to school
September 5, 2017
View All »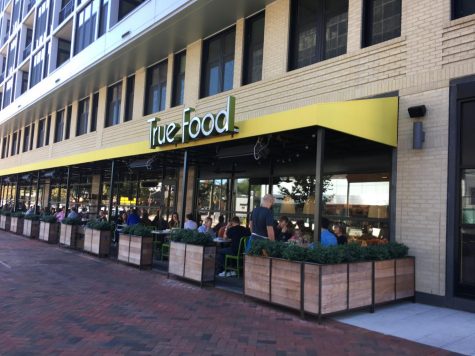 Ben Robinson, Reporter
October 3, 2017 • No Comments
True Food Kitchen, located in Bethesda, is an informal, eco-friendly chain that prides itself on serving organic and natural dishes. The restaurant does this in a manner that...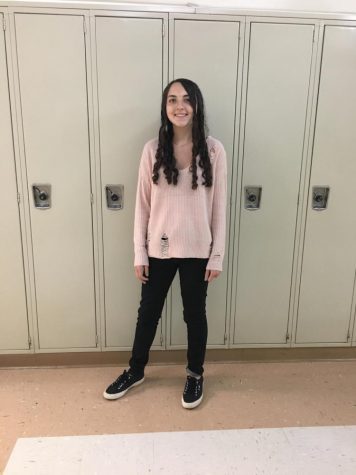 Fashion Friday: Cute and comfortable
September 15, 2017
View All »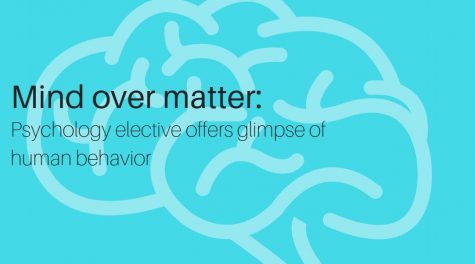 Izzy May, Reporter
September 26, 2017 • No Comments
Come December, tri-fold boards will decorate the shelves of the Levitt Library, each one portraying a different mental illness and listing several celebrities that might have...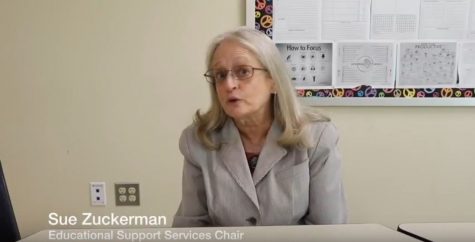 A Closer Look: The Educational Support Services Program
June 12, 2017

Under the same roof: Pluralism in the community
April 5, 2017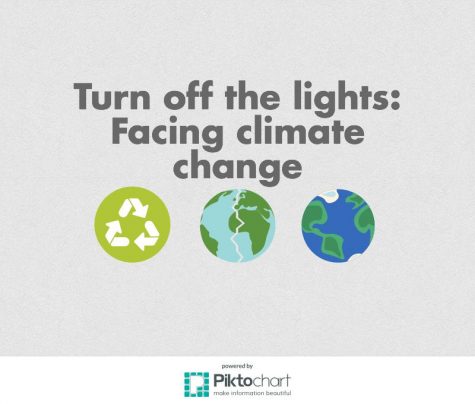 Turn off the lights: Facing climate change
February 14, 2017
View All »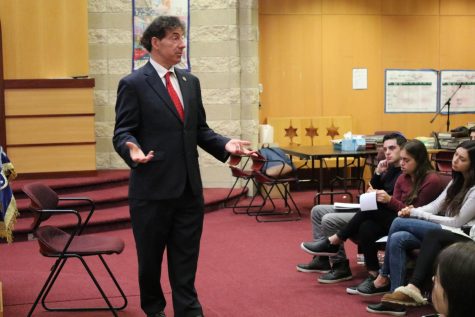 Rep. Jamie Raskin speaks to students in contemporary issues class
October 18, 2017
Rep. Jamie Raskin, a Jewish member of Congress who represents Maryland's 8th District, visited CESJDS on Monday, Oct.16 to speak with students in a contemporary issues class. Two other classes joined...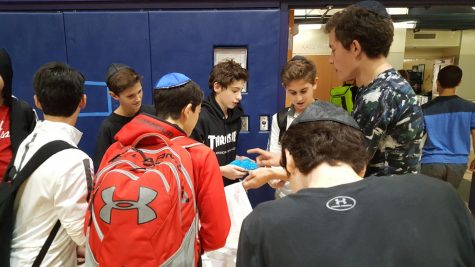 Club fair promotes student involvement
September 27, 2017
Rather than basketballs and volleyball nets, the gym was filled with tables and posters during Community Time on Wednesday as students walked around learning about club opportunities from the organiza...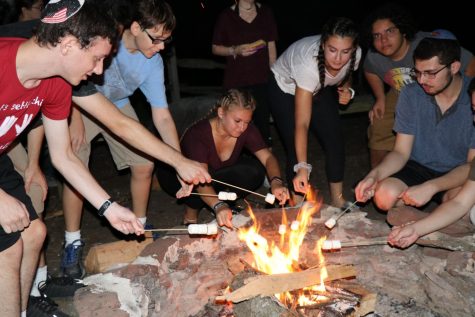 September 25, 2017
Seniors embarked on a retreat on Sept. 17 through Sept. 18 at Capital Camps and Retreat Center in Waynesboro, Pa. After dealing with a busy schedule and dodging an ACT testing day, the administration decided...
View All »
Recent Sports Scores
Wednesday, September 27

Boys Varsity Soccer

My School 0 - Heights 7

Wednesday, September 27

Girls Varsity Volleyball

My School 3 - Field School 2

Tuesday, September 26

Girls Varsity Tennis

My School 4 - Grace Brethren 1

Tuesday, September 26

Girls Varsity Soccer

My School 12 - Grace Brethren 0

Monday, September 25

Boys Varsity Soccer

My School 0 - Field School 4
Polls

Loading ...