Contact Us
If you would like to contact us about a correction, please fill out this form. For all other matters, you can email us at [email protected]
Tuesday, November 19

Boys Varsity Basketball

JDS 59 - Covenant Life 69

Wednesday, October 2

Boys Middle School Soccer

JDS 1 - St. Anselms Abbey School 5

Wednesday, October 2

Girls Varsity Volleyball

JDS 2 - Field 3

Wednesday, October 2

Girls JV Volleyball

JDS 2 - Field 0

Wednesday, October 2

Girls Middle School Volleyball

JDS 2 - Field 0

Wednesday, October 2

Girls Tennis

JDS 3 - Washington International School 2

Wednesday, September 25

Boys Varsity Soccer

JDS 0 - Washington International School 4

Wednesday, September 25

Boys Middle School Soccer

JDS 11 - Barrie 1

Wednesday, September 25

Girls Middle School Soccer

JDS 6 - Barrie 1

Wednesday, September 25

Girls Varsity Volleyball

JDS 0 - Model 3

Wednesday, September 25

Girls Middle School Volleyball

JDS 0 - Washington Christian Academy 2

Tuesday, September 24

Girls Varsity Soccer

JDS 3 - Washington Christian Academy 0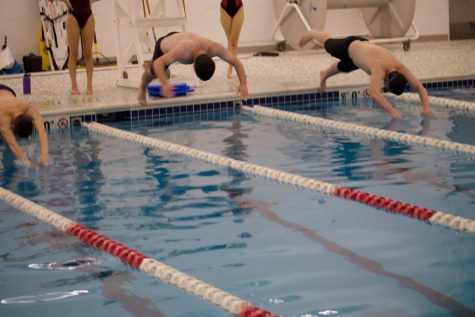 Reason behind swim coach's firing surfaces
December 3, 2019
Details have emerged in the expulsion of former CESJDS swimming coach, Mike Karel, from the Bender JCC and his subsequent firing from the school. According to an email sent Tuesday, Nov. 19 by Karel to...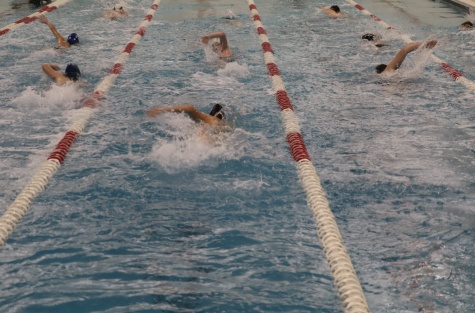 Swim coach replaced after being banned from JCC
November 25, 2019
This past Tuesday, CESJDS announced that swim coach Mike Karel was banned from the Bender JCC of Greater Washington campus and consequently, let go by JDS. The announcement was made by JDS Athletic Director...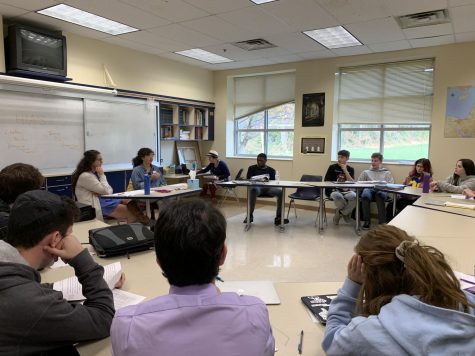 Jewish History class welcomes guest speakers
November 25, 2019
Seven speakers deeply involved in prominent Jewish organizations have spoken to Jewish history teacher and department chair Aaron Bregman's Contemporary American Jewish Society class over the past two...

Loading ...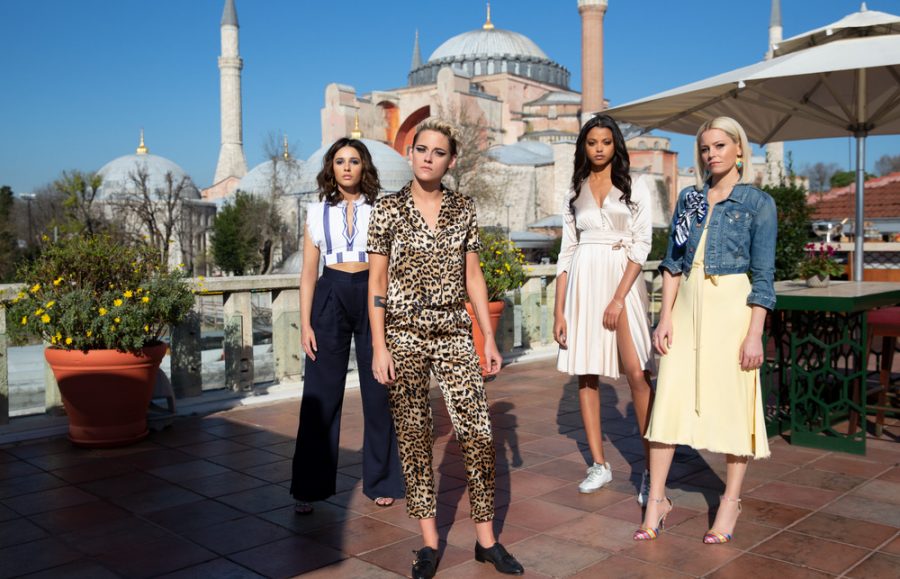 Maiyan Lyani, Reporter
December 2, 2019 • No Comments
After many fight scenes, car chases, explosions and disguises, the Angels are back for another action-packed mission in the new "Charlie's Angels" film starring Kristen...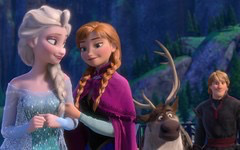 November 26, 2019