Fears of coronavirus causes JDS, statewide school closure for nearly two weeks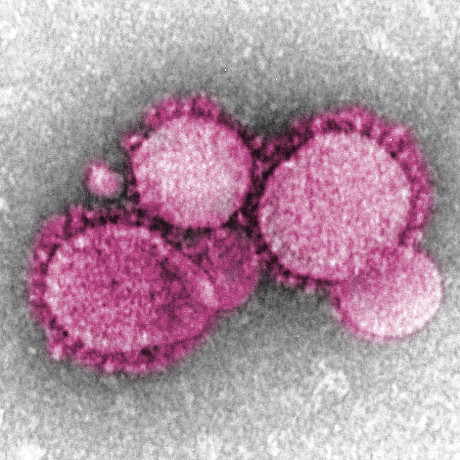 This afternoon, the administration sent an email to parents announcing that in accordance with all Maryland public schools, CESJDS will be closed from March 16 until March 27. Maryland Governor Larry Hogan announced the statewide order for public schools in a press conference this afternoon. 
The novel coronavirus, COVID-19, has affected more than 128,300 people worldwide with over 4,700 deaths reported, according to Johns Hopkins University. In the U.S., there are over 1,600 reported cases. Four people have tested positive in Montgomery County, with a total of 13 cases across Maryland, where a state of emergency has been declared, according to the New York Times.
The school has also put together a "distance learning" initiative, according to the email, which will allow learning to continue during the nearly two-week break. The email also announced that beginning today, all JDS events until April 20 are postponed until further notice.
"I think it [the coronavirus] is becoming a really big problem especially since there are new cases in Maryland. Now, I feel like it keeps coming closer to our area," freshman Eitan Malkus said.
Meanwhile, national developments have also taken place in recent days. On Wednesday night, President Donald Trump addressed the nation from the Oval Office, announcing several measures aimed at slowing the spread of the virus. Amongst those measures were a 30-day travel ban from most European nations and the distribution of loans to small businesses that are particularly harmed by the spread of the virus.
Though many are panicking about the spread of the potentially fatal disease, school Nurse Heather Greenblum feels the U.S. is prepared to battle the illness.
"It's frightening how quickly it's spreading, but I do think our country is very prepared for it. And,  in general, we are all very healthy, and we have great resources in the hospitals and overall we will do just fine and we need to stay calm," Greenblum said.
Before the closure was announced Thursday, Dean of Academics Aileen Goldstein said that JDS was staying on top of planning, though the closure may take different forms as either in online assignments or a way of face-to-face communication with teachers online. 
"We are committed to continuing the teaching and learning and continuing the education that we provide here at the school," Goldstein said. "It will shift if we close, obviously, because we won't be face-to-face in the classroom with students and teachers on a daily basis. … We are trying to explore a lot of different avenues of what that would look like."
Additionally, Goldstein added that the school understands that a closure will not allow students to dedicate all of their time to out of school studies as other factors may come into play.
Though the disease can seem as though it is changing the everyday lives of the public, it is important to keep in mind the statistics behind the coronavirus in reference to that of a typical yearly illness. 
"Flu kills thousands of people in our country every season and we still go day-to-day and we get our flu shots and we have to assume that everything is fine," Greenblum said. "We haven't seen numbers or anything like the typical influenza virus, so I think we have to assume right now that we will be exposed and it will be ok, but again this is constantly changing every day."
This is a breaking story and will be updated as new developments take place.