Alumni attend "Shmooze-a-palooza" event at upper school campus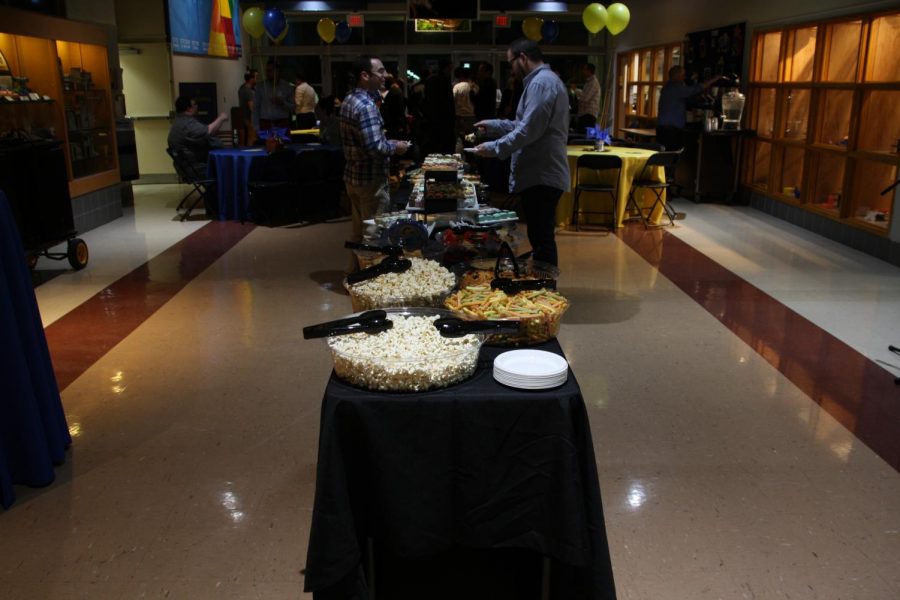 Alumni were welcomed back to the CESJDS upper school campus for the fourth annual Schmooze-a-palooza event on Feb. 8. Eight different graduate classes ranging from the class of 1980 to 2015 had the chance to socialize and learn about various ways to get involved within the community.
The event started at around 8 p.m. and lasted for over two hours. During the night, alumni had the opportunity to not only see old friends but also experience new 3D-print and design technology displayed by high school volunteers. This technology included 3D-printed pens and other projects made by students during the school year such as mechanical hands.
This type of alumni event was unique due to the many graduation classes in attendance as opposed to a reunion for a single graduation class. The school decided to move away from single graduation class reunions to this model four years ago. Aerospace engineer Eric Silberg, a graduate of the class of 1995 and an event organizer, appreciated the unique opportunity.
"We've been to a couple of individual reunions over the years, which is much smaller, but now we have all the other classes here, so it is really a lot of fun. Doing the planning and organizing of it was great," Silberg said.
The event took place at the end of the cardo, the main hallway, which was decorated with blue and yellow balloons. Food, music and a minibar all helped to make the environment livelier and entertaining as guests mingled with each other. 
Director of Alumni Relations Wendi Kaplan, who helped organize the event, felt that although reaching out and planning it was difficult, this year's preparation was significantly smoother than previous years.
"This is our fourth year that we've done it, and it's gotten easier and easier each year. Our alumni board works with us to organize everything, and we set up a host committee, which consists of alumni from each year to help us reach out to the classes," Kaplan said. 
As festivities began winding down and alumni began to leave, a table showcasing previous JDS yearbooks grabbed the attention of former students. The yearbooks dated as far back as 1980 and they provided a final moment of nostalgia for many of the guests leaving. 
"I'm really enjoying socializing and catching up with friends. This night has been filled with memories of our lives at JDS as well as new bonds with old classmates," Silberg said.