White House announces new peace plan
Standing side-by-side with current Israeli Prime Minister Benjamin Netanyahu, President Donald Trump revealed his long-awaited peace plan for the Middle East, which has been dubbed the "Deal of the Century," according to Trump. The new plan was announced Tuesday afternoon at the White House after President Trump met separately with both Netanyahu and his political opponent from the Blue and White party, former Israeli Defense Forces Chief of Staff, General Benny Gantz. 
The official plan, laid out in an over-180 page document, calls for a two-state solution in which Palestine would form a non-militaristic state. The Palestinian state would have authority over parts of the West Bank and the entire Gaza Strip, and Israel would be able to annex the Jordan Valley. The Valley is a strategic piece of land on the border with Jordan that lies within the West Bank, which both Netanyahu and Gantz have expressed a desire to carry out. 
Senior Josh Siegel recently completed the Arab-Israeli Conflict class, and as a debate topic in the class, he chose to focus on Israel annexing the West Bank. 
"There's just no way that Israel can annex the West Bank and realistically hope to survive as both a Jewish and democratic state in the future," Siegel said. "Those are the two things that are so important to me as a Zionist and the two reasons why Israel holds such a special place in my heart. And, I  just feel like annexing the West Bank is step one of the end."  
The plan also proposes a tunnel for Palestinians to travel from the Gaza Strip to the West Bank, linking what would be a Palestinian state. According to Hebrew teacher and Israeli Yaffa Dagony, who planned to go to the White House with her husband for the announcement but was unable to due to security, the idea of a tunnel is not new but sounds "totally science fiction" to her. 
Dagony explained that there is some inconsistency regarding the future of Jerusalem under the peace plan because it states that Jerusalem will be under complete Israel control, but also that East Jerusalem would be the capital of the Palestinian state that the plan proposes. 
While the plan proposes large economic investments in a potential Palestinian state, Palestinian groups are still against the plan. Other Palestinian groups such as Hamas, a militant group in the Gaza Strip, and Fatah, a political group, have united together against the plan and have demonstrated their rejection. President Trump did not communicate with Palestinians when making the deal. 
"On the Palestinian side, they'd be crazy to accept this, I mean they have no reason to accept this," Siegel said. "It doesn't advantage them al all. It's a completely one-sided deal and I think it's sort of  just another example of this administration's bad faith attempts to create so-called peace."
Past White House administrations have also made efforts to create initiatives for peace in the Middle East, with deals such as the Oslo Accords and Camp David in 2002. However, all of these plans have been unsuccessful, and no solution to the Israeli-Palestinian conflict has been reached thus far. 
"It seems to me that outside power doesn't have the background… to make peace between [the] two nations. It's [a] difficult and totally challenging thing to do," Dagony said. "I think we need to attribute and we need to bless the effort because at least you need to try to do something about it but it is going to be very challenging from both parts … and I'm not sure this is going to work."
Leave a Comment
About the Contributor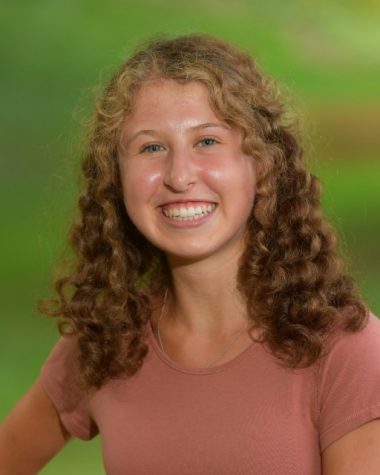 Eva Bard, Editor-in-Chief
After working as an Arts and Entertainment Editor this past year, Eva Bard is thrilled to continue her work on the Lion's Tale as Editor-in-Chief. Eva enjoys both designing and writing for the Lion's Tale, but if she had to choose one, she would have to choose writing. Aside from Lion's Tale, Eva serves as the president of the Green Team and is a member of the Student Council and Dance Team. She loves working with others, and cannot wait to collaborate with the outstanding group of reporters and editors on the Lion's Tale this upcoming year.