Sephardi Minyan connects virtually with worldwide Synagogues
It is eight in the morning, but before students in the Sephardi Minyan transition into their day of virtual learning, a video of a Rabbi in Hong Kong giving a virtual tour of his synagogue is broadcasted by Upper School Learning Specialist and administrator of the Sephardi Minyan Brett Kugler. For a couple of minutes each week, Kugler has invited rabbis from all around the world to give students a glimpse of their unique Jewish communities.
After such a strange year, with students forced to quarantine, Kugler felt a desire to give his students a deeper understanding of Jewish culture. Embracing the new possibility of virtual backgrounds, he posted a new picture each week of a unique Synagogue from around the world and asked students to use it as their background.
Kugler then reached out to the rabbis of those Synagogues and asked if they could send a video of their Synagogue and explain its history. The result has been students being able to virtually experience a different form of "praying" in a new Synagogue each week.
"At a certain point, I had the thought that I could enhance this project even more if I was somehow able to get in touch with the Shuls that we were virtually praying in, and was able to have their Rabbi send us a video telling us about their community," Kugler said.
Kugler hopes this project will give students a deeper sense of Jewish identity by expanding their understanding of Jewish culture around the world.
"My goals were . . . to help students to understand that no matter where they go in the world, they will never be too far from a Synagogue and that each place has its own unique identity and beauty," Kugler said.
Participants in the Minyan feel that having this weekly ritual helps students to feel connected and focused, even under such unusual circumstances.
"I think that the different synagogues really help to build a larger sense of community within the minyan," Junior Nathan Gershengorn said. "Because we're all virtual, it can be difficult to feel connected to everybody, but the synagogues give us a way to have a common thread with each other and connect to the larger Sephardi kehillah as a whole."
Even with students starting to transition into in-person school for academic classes, Kugler and participants in the Sephardi Minyan are looking forward to experiencing new Synagogues from all around the world over the next couple of months.
"We have videos or commitments from Shuls in locations such as Russia, Rome, Hong Kong, Australia, South Africa, Myanmar and many others," Kugler said. " I think that this has given a much greater awareness and appreciation for who we are as a nation and shows that there are people all over the world who are passionate and proud of  their Jewry."
About the Contributor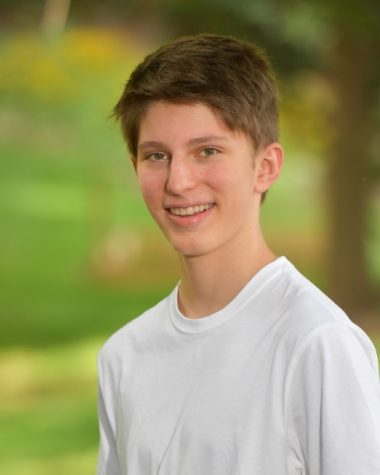 Ivan Endelman, Features Editor
Ivan Endelman is looking forward to another exciting year on the staff of Lion's Tale. He was a reporter and Sports Editor over the last two years and is now looking forward to his third year as Features Editor. Outside of Lion's Tale, Ivan is a member of the debate club and the co-vice president of his Junior States of America chapter. He also enjoys playing the violin and participating in a youth orchestra. Ivan's favorite part of Lion's Tale is being able to write about events and issues that affect the CESJDS community but is also excited to be a student journalist during such a captivating period in our nation's history. He is thrilled to be on the staff again, and can't wait to see what this new year has in store for us.