Review: Tatte Bakery amazes with diverse menu
Tucked in D.C.'s West End between George Washington University and Rock Creek Park, sits a picturesque bakery and cafe with Israeli influence. Tatte (rhymes with latte) is a bakery and cafe founded by Israeli Chef Tzurit Or. Alongside standard fare like croissants, sandwiches and salads, you can find items such as bourekas and shakshuka. Having been a fan of Tatte's numerous Boston locations for years, I was thrilled to learn about their DC expansion.
Immediately, you are struck by Tatte's inviting, minimalist space. There's an expansive outdoor eating area flanked by friendly waitstaff offering hand sanitizer and order suggestions. The indoor space is beautifully-crafted, with an abundance of natural light and attractive tiling. Tatte's buildout looks almost as good as the food.
A long counter displays the cornucopia of baked goods, ranging from gorgeously-slashed sourdough boules to handsomely rustic galettes and tarts. It's hard to restrain yourself from overbuying.
My party ordered the Roasted Cauliflower sandwich, the tuna sandwich, a pear tart, a nut box and a slice of the honey apple cake. For drinks, we got a chai latte as well as a matcha latte. At nearly $50, this was a pricy lunch, and price strikes me as Tatte's largest downside. Sandwiches, salads and bowls, which are generously sized, range from $10-$14. Shakshuka begins at $13.50, drinks are about $3 and pastries are around $6. 
In addition to presentation, Tatte is big on flavor. The high-quality tuna stands out on the pillowy, fresh challah. The cauliflower is impeccably roasted and expertly paired with pine nuts, labneh and more. The pastries are flaky, buttery and downright sinfully delicious. However, Tatte is not perfect and I've found their salads to be hit or miss.
While there is outdoor dining, my party opted to order in-person and enjoy the food at home. The process was fairly seamless: hosts limit the number of guests in the bakery, but once inside you are allowed to browse and order as normal. If you enter your phone number during checkout, you will be texted when your food is ready. Guests are supposed to wait outside while their meal is prepared, but if you plan ahead, you can take advantage of their online ordering system.
Located in D.C., it can be notoriously difficult to find a parking space near the bakery. For the public transit-oriented, Tatte is just a short walk from the Dupont Circle Metro. Those who are unsure if they'll venture into D.C. any time soon should take solace in the fact that Tatte plans to open up a Bethesda location later this year. All things considered, Tatte is consistently delicious (albeit pricey) and the beautiful space provides a pleasant experience that you don't want to miss.  
Tatte Bakery & Cafe is located at 1200 New Hampshire Avenue NW, Washington, D.C. 20036 and is open 7 a.m. to 8 p.m. every day. More information is available at tattebakery.com.
About the Contributor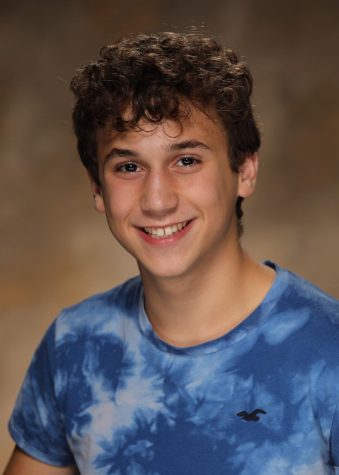 Jonathan Morris, Features Editor
Jonathan Morris is a Features Editor for The Lions Tale, as well an editor of CESJDS' literary magazine, Reflections. He is also a tenor in Shir Madness, the school's a cappella group. He enjoys working with multimedia, keeping up with local and national news and is enthusiastic to be on staff to help the broader community be informed on a myriad of relevant issues, as well as to help further the endeavors of student-led discourse.