School to switch to continuous enrollment for upcoming school year
Starting this upcoming school year, CESJDS is switching to continuous enrollment rather than its previous annual re-enrollment system. 
Parents will sign one form that automatically renews their enrollment each year instead of having to manually re-enroll. 
"This has been a trend in the field for a while," Director of Enrollment and Tuition Assistance Orna Siegel said. "As I regularly evaluate all of our systems and processes here at the school, I thought this would be a good school to make this change because we have such high retention, meaning the families who stay here every year, and we have really busy two [-parent] working families."
According to Siegel, JDS boasts a retention rate of over 90 percent, meaning that over 90 percent of families re-enroll each year. 
This change also coincides with the modern-day concept of "opt-out" programs and subscription services rather than "opt-in" ones, Siegel noted. 
"It makes it much easier if I don't have to go back and fill in a form every year," history teacher and parent of two JDS students Natalie Levitan said.
In addition to streamlining this process for parents, continuous enrollment enables the JDS admissions department to spend significantly less time contacting parents to complete their annual forms. According to Siegel, the admissions department used to have a multiple-hour meeting each week after the old forms' due dates to discuss how to reach out to unresponsive families. 
"I'm just really excited about it. I think it's a modern change, and I think it's a cutting-edge change for our school," Siegel said. "I'm proud of the school for taking it on." 
Similarly, the admissions department has been upgrading its own systems to simplify tasks, from keeping track of conversations to working with admissions ambassadors. 
Families will have to submit the new form by Feb. 20.
Leave a Comment
About the Contributor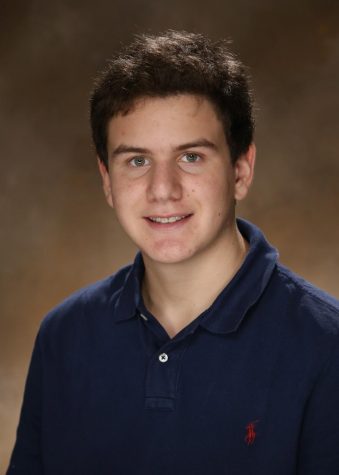 Matthew Rabinowitz, Managing Copy Editor
When Matthew Rabinowitz is not serving as the Managing and Copy Editor of The Lion's Tale, he enjoys writing and participating in various political activities, such as going to Model UN conferences and attending Junior State of America conventions. Additionally, he loves to try new foods. After being the News Editor, he hopes to ensure that the entire paper is up to the standards of reputable news organizations around the country and can provide members of the CESJDS community with relevant information as fast and efficiently as possible. His favorite part of being on the paper is the satisfaction of publishing a new article or having an article he edited published.