Hallmark Hannukah movies miss the mark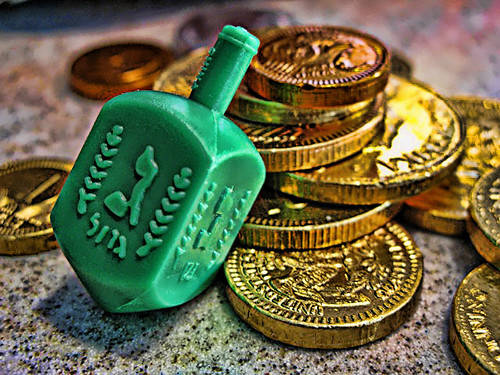 The Hallmark channel created two Hanukkah movies this year, including "Double Holiday" starring Carly Pope and Kristoffer Polaha. Going into this movie, I was quite excited for Hallmark to educate viewers on the traditions and history of Hanukkah, but ultimately I believe the movie failed in that aspect. 
Though the movie accurately portrayed the family aspect of Hanukkah, the holiday ultimately was represented as a bit shallow as the movie failed to explain the actual story of Hanukkah and the act of lighting a Hanukkiah. We see characters playing with dreidels, but there is no explanation of what they are; similarly, latkes are made, but what they represent is never explained. 
As the name "Double Holiday" suggests, the movie is centered around both Christmas and Hanukkah, which was disappointing. The Hallmark channel produces dozens of Christmas movies every year and yet one of the two Hanukkah movies produced could not focus solely on the Jewish holiday.  
One aspect of the movie that was constantly "cringe-worthy" was the fact that the main Jewish character, Rebecca, constantly wore blue to signify her religion, whereas her coworker/enemy/love-interest Chris wore red to represent Christmas. As obvious as the main characters' religions should have been, (since it is basically the whole plot of the movie) Hallmark figured out a way to throw some more stereotypes in. 
Though I do recognize that the point of a Hallmark movie is almost supposed to be "cheesy," the disappointing portrayal of Hanukkah combined with the tacky nature of the movie produced an underwhelming result. 
Another issue with this movie and the Hallmark channel, in general, is the effort required to actually find the movie to then watch it. Though the channel has holiday movies running day-and-night, the Hanukkah movies did not pop up very often.  
While I applaud the effort of Hallmark to create slightly move diverse holiday movies, "Double Holiday" missed the mark. I would certainly not recommend that anyone rush to see this movie, but I do not believe that there is a need to boycott it either.