Do Good Diploma: Graduation Requirement Encourages Students to Serve Community
In accordance with CESJDS' core values as well as Maryland graduation requirements, high
school students are required to fulfill 80 hours of community service over the course of their four years. This value has been taught and stressed to students since it was first applied to the Class of 1990, according to Dean of Students Roslyn Landy.
"One of the school's core values is Tikkun Olam, 'the desire and commitment to repair the world and make it more compassionate, just, and peaceful.' To that end, we ask our students to reach out to those underserved populations in the community who need our help," Landy said. According to Landy, in addition to reinforcing one of JDS' core values, the community service requirement aims to teach students how to serve those around them and the benefits of doing so.
Many school districts around the country require community service; however, Maryland is the only state that requires its students to do so. The requirement in Maryland is 75 hours; in Washington, D.C. schools, it is 100. Students fulfill the requirement through a diverse range of activities, including volunteering at animal shelters, through helping teens with disabilities play sports, being a counselor for Israeli Scouts or visiting homeless shelters weekly to help kids with homework and art.
Likewise, given students' wide range of service projects, students fulfill the requirement in various increments. Some students, including senior Emma Ash, volunteer on a weekly basis for two hours at a time, while junior Hailey Block attended a month-long program through an organization called Putney in the Dominican Republic, where she earned all 80 direct community service hours at once.
Although administration enforces and reiterates the 80-hour requirement from the beginning of freshman year, students often find themselves pushing off their service until their senior year.
"I think students who procrastinate and begin their community service requirement at the beginning of senior year will have difficulty fulfilling their requirement in time to apply to college," Landy said. "The 80-hour requirement is not difficult; it is only 20 hours a year. That can be done in few weekends. If you do a full day, you can do 20 hours in three weekends. Our requirement is in lie with most other independent and Jewish day schools."
Sophomore Shevi Lerner: Rescuing Animals
Some students at JDS, such as sophomore Shevi Lerner, volunteer with animals to fulfill the school community service requirement. Lerner volunteers at Lucky Dog Animal Rescue, a foster-based rescue system based in the Washington, D.C. area.
"Over the summer, I worked in their office where I worked on the computer, helped them sort donations and made phone-calls, and I go to all the adoption events and rescue missions all over," Lerner said.
The rescue organization holds adoption events every Sunday so prospective families can meet the dogs. Typically, there are more adoption events during times of crisis, such as hurricanes, because there are more dogs in need of rescue.
In addition to volunteering, Lerner has adopted two dogs and fostered four. Lerner even traveled to Puerto Rico and South Carolina to give her time to this cause following the devastating hurricanes.
"It feels amazing [to volunteer for Lucky Dog], it's pretty cool, especially after the missions to watch the dog go from a stage from where they are in a shelter where they are going to be killed in the next three days, [to] on leash, and then [to] an amazing home right in our area," Lerner said.
Other animal shelters in the area include the Humane Society, DC Paws Rescue, City Dog Rescue, the Washington Animal Rescue League and K9 Life Savers.
Junior Robby Lefkowitz: Miracle League
Junior Robby Lefkowitz found a way to bring his passion for baseball to his volunteer efforts.
Lefkowitz volunteers as a one-on-one buddy at Miracle League, an organization that helps children with disabilities play baseball. They meet every Sunday over the course of eight weeks in the fall and in the spring. Lefkowitz helps one child per session with their batting, throwing and fielding skills.
"I stuck with it because I saw the happiness that it gives the children being able to play the sport I love," Lefkowitz said.
Lefkowitz continues to participate in Miracle League because he not only learns how to help kids with disabilities through their struggles, but he also gets to witness how sports can bring joy to those around him.
"I've really gotten a lot out of it because not only have I learned important things with helping [people with disabilities], but also how sports can truly make people happy," Lefkowitz said.
There are many organizations in the area that also connect community service and sports such as Leveling the Playing Field, which is a nonprofit dedicated to providing underprivileged children with sports equipment, and KEEN, a nonprofit which provides free fitness to all children, regardless of ability.
Senior Emma Ash: Ballet with Kids with Disabilities
There are many opportunities to volunteer with adults and children with special needs in the area, such as Friendship Circle, the JCC summer camp, Dreams for Kids DC and more. Senior Emma Ash found an opportunity to work with young dancers with special needs at her dance studio.
On Saturday mornings in between her own dance classes, Ash volunteers at Maryland Youth Ballet and helps the students in the classes throughout their dance lessons. The classes range in size from 15 to 20 participants, and the students range in age from four to 20 years old.
"The connections that I made with the girls it made me feel very important that I made a connection and that I had made an impact on their life, it was really special," Ash said. Towards the beginning of her volunteering, Ash would work from 12 p.m. to 2 p.m., but now that she has completed most of her hours, she works from 1 p.m. to 2 p.m.
Despite having to give up her Saturday mornings, Ash thoroughly enjoyed her volunteer experience.
"I am glad I chose it for my community service; I would not have had any other way," Ash said.
Junior Shelby Schlactus: [email protected]
Every Wednesday, junior and club leader Shelby Schlactus commutes to Stepping Stone Homeless Shelter in Silver Spring to help underprivileged kids with an array of activities as part of [email protected] From helping kids with homework, to coloring once a week with the children, Schlactus has formed friendships with the children at the shelter.
Schlactus initially joined [email protected] after f
ormer club leader, Jessie Lehman ('19) encouraged her to try and go to a shelter. Lehman's older sister, Dahlia ('17), founded the club while in high school, which subsequently led Jessie to join in high school as well. After attending [email protected] alongside Lehman for a year, Schlactus became a co-club leader with sophomore Mimi Lemar during the 2019-2020 school year.
"My favorite part is just seeing the kids because they are so appreciative and fun to hang out with, and they really love that you go there and hang out with them. It's really fun to see them," Schlactus said.
Since the purpose of the club is to help less fortunate individuals in an engaging and creative way, some students do not log the hours spent with [email protected] for their community service fulfillment. Others, however, enjoy the multi-purpose joy: helping children while fulfilling the community service requirement.
The [email protected] club at JDS currently has 20 students enrolled, and each student can volunteer with the organization based on their schedule and flexibility.
Junior Yair Ben-Dor: Israeli Tzofim
Like many other Israeli students, junior Yair Ben-Dor participates in Tzofim, the Israeli Scouts. Ben-Dor has been a part of the organization for the past eight years.
Ben-Dor currently gets community service hours as a youth group counselor, which is his favorite part of the program.
When he moved to America from Israel, Ben-Dor decided to join the Scouts because it made him feel like "part of [him] was still in Israel."
"It kept me connected, and I just wanted to do the same thing for the new kids coming from Israel," Ben-Dor said.
As a counselor, Ben-Dor goes twice a week to the JCC of Greater Washington, but regular participants only go once a week. The members of the program are all people who have any sort of connection to Israel, whether that be through their religion or their citizenship, but they are not required to speak Hebrew.
" … I feel like I am helping people, and if they ever have a problem with something they come to me because they feel comfortable," Ben-Dor said.
Another way to volunteer for the Israeli community is through the student-oriented Eitanim program run by the Israeli-American Council (IAC) or by attending the annual American Israel Public Affairs (AIPAC) Committee conference held in Washington, D.C. annually.
This story was featured in Volume 37, Issue 2 print edition of The Lion's Tale, published on Oct. 4, 2019.
Leave a Comment
About the Contributors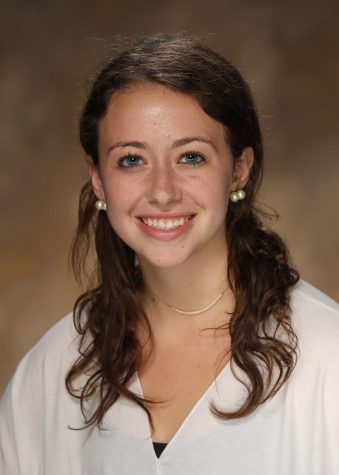 Daphne Kaplan, Senior In-Depth and Design Editor
Daphne Kaplan is ecstatic to continue working for The Lion's Tale as In-Depth and Design Editors, after being Assistant Features Editor and a reporter. She is also president of her BBYO chapter, an entrepreneur and a member of the debate, JSA and mental health awareness clubs. Daphne loves working for The Lion's Tale so that she can cover prevalent issues facing our community and ensure that the CESJDS community is well-informed about student's accomplishments, reviews and reactions to political events.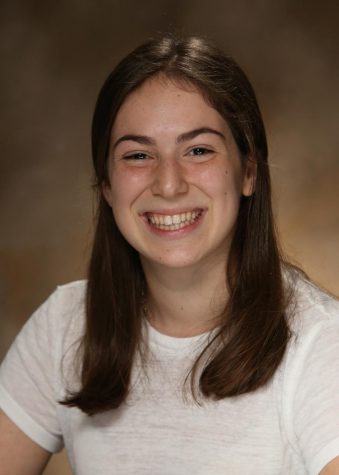 Sabrina Bramson, Editor-in-Chief
Sabrina Bramson is honored to be serving as the Editor-in-Chief for The Lion's Tale, following her time as Features Editor. In addition to The Lion's Tale, Sabrina is also Editor-in-Chief of the Melting Pot, the Spanish and Arabic literary magazine. Sabrina is very involved in BBYO and is the Vice President of Jewish Heritage, Community Service and Social Action for the Washington metropolitan area. Sabrina is also very passionate about community service and is an active volunteer for Friendship Circle as well as the Secretary of Community Service for the class of 2020. Sabrina looks forward to continuing reporting on and developing pressing stories for her community and to further explore journalism.