Fun under the sun
21 ways to spend your summer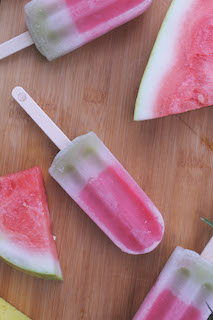 Live concerts and new music
Ed Sheeran is bound to impress when he comes to Landover, Maryland on June 24. His "+-=÷x Tour" has received quite the hype due to the release of his Disney+ docuseries "The Sum of All Things." So far, Sheeran's tour has raving reviews because of his intimate performance and incredible set list. "+-=÷x Tour" is emotionally poignant and upbeat at the same time, making it a must-see.
Coming out in late June, Travis Scott's "Utopia" will be the album of the summer. This album is long awaited as Scott has not released an album since 2018. It is expected to be full of rap and experimental music.
Drake and 21 Savages' highly anticipated "It's All a Blur" tour runs from June 16 to Sept. 5 in both the U.S. and Canada. They will perform at Capital One Arena on July 28 and 29. The two are expected to mainly perform music from Drake's albums "Certified Lover Boy," "Honestly Never Mind," "Dark Lane Demo Tapes" and Drake and 21's collaboration "Her Loss." The concert is expected to be an incredible and unique experience.
The world-renowned Beyonce will perform at the FedEx Field on Aug. 5 for her "RENAISSANCE" Tour. Beyonce hasn't performed in Maryland since 2016, so many fans are excited for this rare opportunity to see her live. Beyonce will mainly perform songs from her new album "RENAISSANCE," but she is also expected to perform her old hits. She is known to be an incredible performer with upbeat choreography and unique presentation, so this concert is definitely not one to miss.
Movies:
"No Hard Feelings" is an edgy, coming-of-age film starring Jennifer Lawrence and Andrew Barth Feldman. It centers on Lawrence's character, Maddie,  who accepts the strange job of being a girlfriend for a socially-clueless 19-year-old. The twist, however, is that Maddie was hired by his wealthy helicopter parents in a plan to ease him into adulthood. "No Hard Feelings'' premieres June 23 and is expected to receive high reviews.
"Guardians of the Galaxy Vol 3," which premiered on May 5, is the third and final movie in the Guardians of the Galaxy series. The movie focuses on the Guardians adjusting to life on Knowhere. While they are there, parts of Bradley Cooper's character, Rocket, resurface. In "Guardians of the Galaxy Vol 3," Peter Quill, played by Chris Pratt, is sent on the most dangerous mission yet to save one of the Guardians. The movie is filled with laughs, jump-scares and incredible design effects, making it worth the watch.
Greta Gerwig's "Barbie," premiering on July 21, assesses beauty standards with a fresh perspective. "Barbie" has received top reviews from Hollywood insiders, according to Elle Magazine, which is no surprise due to the movie's star-studded cast of Margot Robbie, Ryan Gosling and many more Hollywood names. The plot centers on Barbie's expulsion from Barbie Land for being an imperfect doll. This forces Barbie to venture into the human world. The movie is not only filled with relevant lessons and themes, but also delivers them with hilarious satire and heartfelt moments, making "Barbie" a great movie to see with family and friends.
Television shows:
"The Summer I Turned Pretty" is a coming-of-age television show, telling the story of Belly and her summer at Cousins Beach. Her main goal is to fall in love and kiss her crush, Conrad, but she soon finds herself in a love triangle with him and his brother, Jeremiah. The highly anticipated season two premieres in July. The show comes out June 17.
Premiering in August, "Loki'' season two is not one to miss. Loki, played by Tom Hiddleston, is falsely convicted by the Time Variance Authority (TVA). Loki works with Agent Mobius to figure out who is behind the TVA and what their true motives are. Season two is packed with drama, leaving viewers anticipating everyone's next moves.
"Queen Charlotte: A Bridgerton Story" is a prequel to the popular Bridgerton series. The series introduces a young Charlotte who's starting to understand her power while navigating her relationship with King George III. It also gives fans a peek into the present-day lives of the Bridgerton coterie. The six-episode season premiered May 4.
Books:
Diana Urban brilliantly writes about Jane embarking on a seemingly-perfect cruise, in the book "Lying in the Deep." But something is off. The relaxing cruise turns into a murder mystery. Jane is forced to determine the killer while her new friends continue to drop like flies. "Lying in the Deep" will leave your mind-blown and trusting everybody, yet nobody at the same time.
In "Ever Since" by Alena Bruzas, Virginia is labeled as a poor decision maker, facing judgment from her community. When Virginia discovers her sister, Lyra, is being abused, she struggles with coming forward to help because of her reputation. "Ever Since" questions the ideas of societal perception and if one can be a good person who does bad things.
Theo Wright is overwhelmed by his dad's seemingly foolproof plan that ensures his academic success. But all Theo wants is to attend prom with his long-time crush. However, things don't go to plan, leaving Theo in distress. "As You Walk on By'' by Julian Winters, simultaneously is heart wrenching and heartfelt, making it worth the read.
Places to check out:
Attending the Montgomery County Fair in Gaithersburg is a great summer activity. Open Aug. 12-20, this fair is a perfect excursion for people returning from camp and vacation. With rides, snacks and games it is a fun and easy activity.
Located in D.C., the former home of heiress Marjorie Post features a museum, gardens and outdoor seating, making it a great place to spend time with family and friends. The gardens include a greenhouse and French and Japanese-style gardens. These outdoor spaces are perfect for taking pictures and enjoying nature's beauty. The estate is full of history and blooming with beauty, so it is definitely worth paying a visit.
Open every Sunday, the Bethesda Central Farm Market offers a variety of food and drink tastings, art stands, live music and a kids club. Sometimes, there are stands featuring chef demos where you can watch the cooks make your food in front of you. Visiting the market is a great chance to get outside in the morning and enjoy food, music and shopping.
A rainy day offers an outstanding opportunity to visit the Planet Word Museum in D.C., a museum dedicated to the language arts. There are vast learning opportunities at this museum with exhibits and visuals focusing on the history of the English language, how language is learned, humor, poetry and more.
Another unique place to visit is the Mckee-Beshers sunflower fields in Poolesville. There are five fields, all full of sunflowers that are available to the public.  The fields are perfect places to take photos and spend time with family and friends. The best time to go is late July through August when the sunflowers are at their peak.
Staying home?
Sleepovers are a great way to spend quality time with your friends, but sometimes, typical basement overnights feel overused and boring. To mix it up a bit and take advantage of the warm weather, try an outdoor sleepover. This could range from an overnight on a trampoline to a tent in your backyard. You can set up a projector to watch a movie, search for constellations or make s'mores to enhance the campy feel.
A fun at-home activity you can do this summer is baking tasty treats. You can make something as simple as brownies or cookies, which only requires ingredients you have at home,  like eggs, flour, chocolate, etc. You could even try baking the Maryland state dessert, the Smith Island Cake. Though it may take a few tries to perfect, once you have a baked good, you will want to share it with everyone around you.
Arts and crafts are a great way to spend your spare time. If you're looking for a more long-term project, you could decorate an old stool sitting around in your basement. If you want something for just a couple of hours, we would recommend friendship bracelet making. Friendship bracelets have become very popular on the internet, so even if you have never done it before, you can easily find a tutorial on Youtube and pick up a new skill!
A classic Do-It-Yourself project is scrapbooking. Whether you want to make a gift for a friend or a book to document your favorite memories, scrapbooking is a great option. To start scrapbooking, you will need an empty book, printed-out photographs, tape and markers. While you can scrapbook in any which way you like, Pinterest is a great place for inspiration.
Leave a Comment
About the Contributors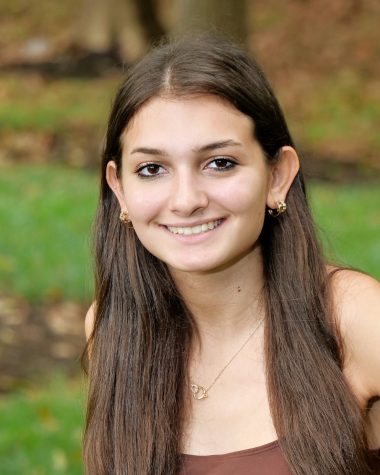 Lilli Libowitz, In-Depth Editor, Director of Staff Management
Lilli Libowitz is excited to continue her work on Lion's Tale as In-Depth Editor after having previously worked as an Arts and Entertainment Editor and Assistant Opinion Editor. Lilli loves writing and editing articles and designing spreads for print editions. Outside of Lion's Tale, Lilli is president of both the Biomedical and STEMinism clubs, works as a peer tutor for the Writing Center, and serves as a STEM Fellow. In her free time, she enjoys spending time with her friends, reading, and watching T.V. shows. Lilli is ecstatic about an incredible year working with new reporters and editors.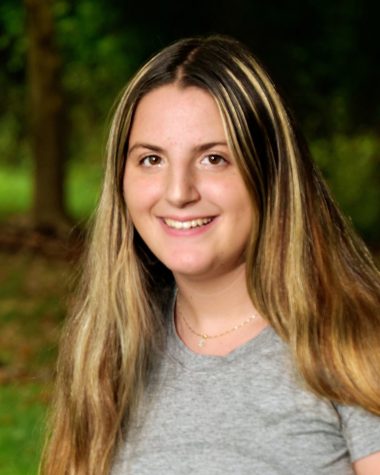 Stella Muzin, Arts and Entertainment Editor
Stella is ecstatic to continue her work on the Lion's Tale as Arts and Entertainment Editor. She is excited to work to enhance the Lion's Tale's A&E sections with interesting articles and spreads. Outside of the newspaper, Stella is a member of the Debate Team, Political Discussion Club, and the Swim Team. Stella is thrilled to take on this leadership role and work with her fellow editors.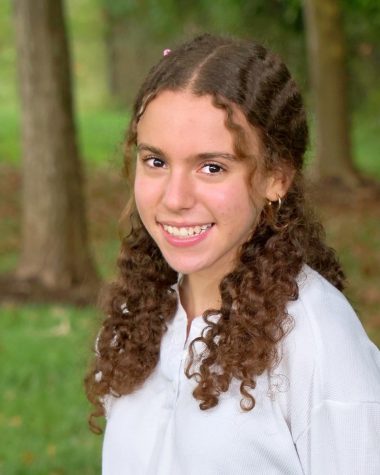 Cati Werbin-Gradel, Arts and Entertainment Editor
Cati is excited to begin her work as an A&E Editor after previously serving as a reporter. She is looking forward to writing and editing articles as well as designing creative spreads for print. She is also eager to strengthen her leadership skills through her editor position. Other than Lion's Tale, Cati is involved in the Grade Government, peer tutoring and the Varsity Dance Team. During her free time, Cati enjoys dancing, playing volleyball, baking and spending time with her family and friends. She is ecstatic to work with the rest of the Lion's Tale staff to continue this unique and exceptional paper.