Too much to lose
The fentanyl crisis continues to rage through America… and close to home.
When Marc Hausman woke up on Jan. 17, he walked into his 16-year-old son Landen's bathroom to find him lying on his bathroom floor covered in blood. The blood vessels in his nose had burst because Landen, a Whitman sophomore, had overdosed on a counterfeit Percocet pill, later found to be laced with fentanyl.
What is fentanyl?
Fentanyl is a synthetic opioid similar to morphine, but 50 to 100 times more potent, according to the National Institute on Drug Abuse. When used properly and in a medical environment, fentanyl can treat severe pain.
Yet one of the leading causes of an increase in drug overdoses in the U.S. is the presence of fentanyl in illegal drugs.
In 2015, there were 52,623 reported drug overdose deaths. Already a staggering statistic, this number more than doubled just six years later with 107,573 reported drug overdose deaths in 2021, according to the Center of Disease Control (CDC).
Drug dealers manufacture and sell fentanyl illegally and they often mix it with other drugs such as cocaine, heroin and methamphetamine. This causes it to infiltrate the drug market, usually without the buyer's knowledge. Fentanyl most often takes the form of a powder, but can also be dropped onto blotter paper, placed in eye droppers and nasal sprays or made into pills resembling prescription opioids.
It is challenging to tell if drugs are laced with fentanyl when buying illegally. Given the prevalence of fentanyl on the illegal market and how difficult it is to identify, drug users may inadvertently take stronger opioids than they are used to. This makes it more likely for them to overdose.
Dr. Vanessa Gluck, an anesthesiologist and parent of CESJDS junior Hannah May, describes this phenomenon as "narcotic naive."
"Fentanyl is being laced in things that people are not expecting it to be in like marijuana or Adderall," Gluck said. "And then they're overdosing because they're what's called 'narcotic naive.' So you've never seen an opioid, if you've never tried heroin or anything like that, and then you get something as strong as fentanyl, your body's not used to it, so you'll immediately have the side effects like respiratory depression. In other words, you stop breathing."
Fentanyl is especially dangerous because a miniscule dose can be fatal. According to the Drug Enforcement Administration, depending on an individual's body size, tolerance and past usage, a dose as small as two milligrams of fentanyl could be a lethal dose. Furthermore, it is impossible to tell if a drug is laced with fentanyl based on sight, taste or smell, making it difficult to avoid.
Epidemic hits close to home
Fentanyl overdoses in victims under the age of 21 rose by 77% in Montgomery County last year. According to the data from Montgomery County Police Department, the county tallied 48 youth overdoses in 2022, including 11 that were fatal.
Sadly, this was the case for Landon.
"Fentanyl is a destroyer of worlds where you don't get a second chance," Hausman said. "And unfortunately, Landen didn't get a second chance, and we're left with this void. I'm left with this sorrow that  occupies every day of our life."
Hausman decided to publicize Landon's death for two reasons: to honor his life and to spread awareness around the growing fentanyl crisis in Montgomery County.
"There's a lot of pressure that when you have someone that dies in this way, either through an overdose or suicide is another example, to just not really say anything, to make more of a personal matter," Hausman said. "…We just felt it would bring meaning to his life if we were very open and transparent about the circumstances around his death. The lessons and the circumstances from his death help other people."
This issue is close to home as many drug dealers' target markets in Montgomery County are middle and high school students. Hausman explained that many drug dealers sit outside of middle and high schools and approach students to connect with.
On Feb. 27, in Washington D.C., Silver Spring resident Markus Carter was pulled over at a traffic stop in possession of over 250 fentanyl pills in his car with intent to distribute, according to the MOCO show.
Carter is hardly an outlier; fentanyl is rampant among local drug dealers. Many dealers use social media as a platform to approach kids to get them interested in trying illicit and dangerous narcotics. Furthemore, according to the Drug Enforcement Administration (DEA), these narcotics laced with fentanyl come in many different colors such as pinks, greens and yellows to make them more appealing to teenagers.
Hausman's mission is to raise awareness about this ongoing crisis, speaking at schools and with the media. So far, Hausman has spoken at Holy Child, Walt Whitman, John F. Kennedy and JDS.
"The message that I want to convey, when you're presented with certain choices, you have to be thoughtful about the consequences," Hausman said "And you have to understand if something were to happen to you, for the people who you care about the most, people that you leave behind, there will never be closure, things will never be okay."
Efforts to combat the crisis
Maryland local legislatures have introduced broader efforts to raise awareness. Maryland State Delegate Joe Vogel ('15) explained that Montgomery County has increased education to families about fentanyl to ensure they are informed of its dangers.
In addition, Vogel and Governor Wes Moore are trying to pass bill HB811, which would mandate testing for fentanyl when healthcare providers request a toxicology screening in hospitals. This would improve the fentanyl reporting process so the state could better identify which areas are experiencing a spike in overdoses and respond accordingly. Vogel said that this is part of his initiative to take a data-driven approach to address this growing issue.
Vogel is also working on using the State Restitution Fund to establish more rehabilitation centers, especially for minors. He encourages cooperation between the government and community organizations to combat the crisis.
"The government can only do so much here," Vogel said. "It's really going to have to be all of us working together: government at different levels, federal government, state government, local government, but also just folks out in the community, making sure that you all inform your friends of the dangers of fentanyl, in the presence of fentanyl and other drugs."
Tools to prevent overdose
The fentanyl crisis is so severe in this country that a free, over-the-counter and life-saving medication was developed to revive users who overdose.
When given immediately, naloxone, often referred to by one of its brand names Narcan, can treat a fentanyl overdose. The medication works by rapidly binding to opioid receptors, thereby blocking the effects of an opioid drug. Since fentanyl is stronger than most other opioids, multiple doses may be necessary to mitigate its effects.
Notably, administering the medication will not harm someone who has not taken fentanyl. If someone were to give an unconscious person Narcan, no damage will be caused even if the cause of unconsciousness is not drug-related.
Fentanyl strips are another method of preventing drug overdoses. They are small strips of paper that can detect fentanyl in a variety of drugs and drug forms. The strips take two to five minutes to generate results and will then inform the user as to whether fentanyl is present in the drug. For free fentanyl strips, contact local overdose response programs with locations available on the Maryland Department of Health's website.
Fentanyl strips are a powerful tool, however, they are not 100% accurate. They may not detect similar, but more potent drugs, like carfentanil. Furthermore, since fentanyl strips only test a small portion of a drug supply, and fentanyl may not be present everywhere in the drugs, the test could miss it if the wrong part is used for testing.
Keeping JDS students safe
Genetics students looked on heavy-heartedly as they watched science teacher Kimberly Agzigian carefully measure two milligrams of salt to mimic fentanyl for her class. Agzigian and chemistry teacher Daniela Munteanu took it upon themselves to demonstrate the lethal dosage of fentanyl using salt in order to raise awareness about the crisis.
"I wanted them to see how little it took to be a lethal dose, literally just a few grains of fentanyl," Agzigian said. "I don't think that a lot of students were aware of just how little fentanyl is needed to be lethal."
Similarly, the students in the Emergency Care and Sport Safety class and athletic coaches complete a Narcan training as it is a part of the American Heart Association Heartsaver course.
The school, local government and community organizations have all taken steps to fight the fentanyl crisis and make the community safer. While fentanyl hasn't taken anyone from the JDS community, Dean of Students Roslyn Landy understands that JDS students could come in contact with it accidentally.
"While I have concerns about general drug use among adolescents, I am very concerned about students who might order drugs [such as] ADHD medications, antidepressants or anti-anxiety medications online or get them from friends and those drugs are laced with fentanyl, which can be deadly," Landy said.
She explained that many parents and students are not aware that this issue affects them because they assume that it only impacts drug addicts, a population that may be distant from them. They do not realize that fentanyl has potency in many drugs that are not commonly associated with abuse, such as black market Adderall that a student may buy for a study boost.
On March 14, the CESJDS Health and Wellness Center hosted an evening program where parents heard from a panel of experts including Hausman, the JDS school nurses and Dr. Seffy Muller, a physician and medical director for addiction treatment in D.C. The speakers told parents how the crisis could potentially affect their children and also gave guidance about Narcan training.
"Narcan saves lives. Intentional and unintentional use of opioids as well as accidental use and overdose[s] are at a very high rate," Rachel Soifer, co-director of the Upper School Health and Wellness center said. "Adults and youth who feel comfortable and interested in being trained to use Narcan can help, however, this is a very personal decision and should be considered carefully."
Landy, the school nurses and others in the building have received Narcan training. Registration for Narcan Training can be found on the Montgomery County Department of Health and Human Services website.
Soifer said that for a student to receive Narcan training, and thus feel the responsibility for the lives of others, could be a heavy burden, so it is ultimately their decision whether they want to pursue it or not.
Students also heard from Hausman as the keynote speaker at part of the Wellness Summit on March 16 where he spoke about the death of his son. Many students were receptive to Hausman's story.
"It was very emotional, not just for me, but for everyone. It touched a lot of people emotionally in a way that other speakers in the past haven't, just because the kid was our age when he overdosed," junior Sam Sharp said. "It's pretty shocking to hear about just in general, let alone him being near our community and having connections with others at JDS. It was just a very emotional experience, but also at the same time, very helpful to hear and impactful."
Soifer explained that students must educate themselves and make informed decisions concerning whom they surround themselves with and what substances they use in order to be safe. Soifer and Co-Director of the Upper School Health and Wellness Center Melissa Gartner are working to educate the community and provide resources to address these issues.
"In Health and Wellness, our job is to educate all students and promote [a] healthy and safe school setting where students know they have support," Soifer said. "We want to engage students with access and opportunity to education and resources related to mental [and] emotional health, physical health, academic balance, digital wellbeing and engagement in ethics service and leadership."
Landy said that the Wellness Summit should make students aware of the resources available to them and to reach out to trusted adults, such as JDS faculty, whenever they may need them.
Also, she explained that families must be aware of this issue, and teens must make smart and informed decisions to prevent more people from experiencing the pain that Hausman and others go through of losing their loved ones from overdoses.
"Life is full of choices, and choices have consequences," Hausman said. "It's really important for students [and] parents to understand that those consequences can be deadly when it comes to fentanyl, and you have to just take into consideration the risks that are associated as you're making the choice."
Leave a Comment
About the Contributors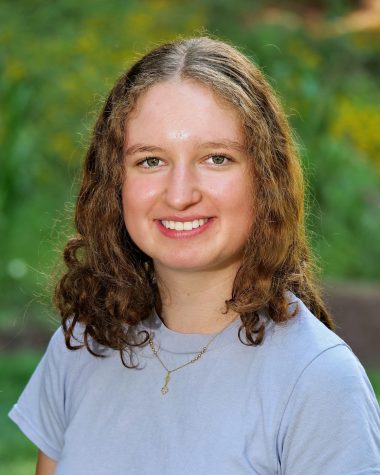 Lena Nadaner, Editor-in-Chief
As Editor-in-Chief, Lena Nadaner is ecstatic to continue working on the Lion's Tale after serving as Features Editor and Assistant In-depth editor. She relishes writing, copy-editing, and designing for print editions and the website. Lena is on the CESJDS Varsity Dance Team and is a peer tutor at the Writing Center, and in her free time enjoys listening to podcasts on walks, watching television, and playing sudoku. She is looking forward to an incredible year working with amazing editors and reporters.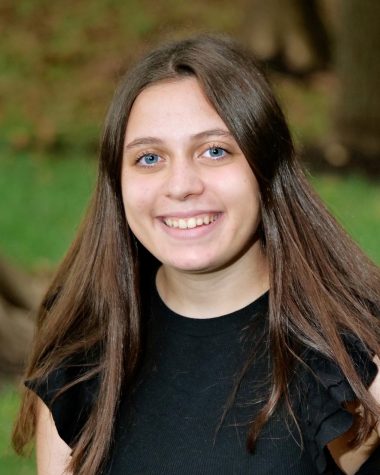 Ella Waldman, In-Depth Editor, Director of Social Media
Ella Waldman is incredibly excited to continue her work on Lion's Tale as In-Depth Editor and Director of Social Media after having previously worked as Features Editor and then News Editor. She loves working on articles and design and is excited to work with fellow editors to enhance the publication. Outside of Lion's Tale Ella works as Editor-in-Chief of the Bohr Franklin Science Journal, co-captain of the debate team, president of Tikkun Olam Club, serves as a STEM Fellow and plays on the varsity girls soccer team. Ella is looking forward to an incredible year working on Lion's Tale.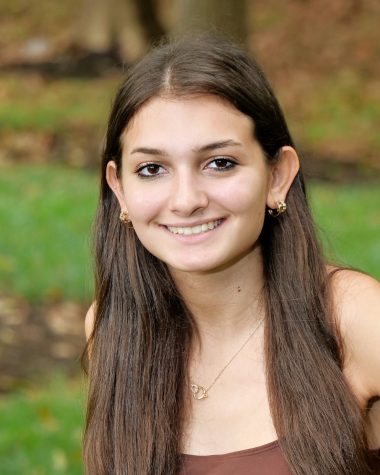 Lilli Libowitz, In-Depth Editor, Director of Staff Management
Lilli Libowitz is excited to continue her work on Lion's Tale as In-Depth Editor after having previously worked as an Arts and Entertainment Editor and Assistant Opinion Editor. Lilli loves writing and editing articles and designing spreads for print editions. Outside of Lion's Tale, Lilli is president of both the Biomedical and STEMinism clubs, works as a peer tutor for the Writing Center, and serves as a STEM Fellow. In her free time, she enjoys spending time with her friends, reading, and watching T.V. shows. Lilli is ecstatic about an incredible year working with new reporters and editors.