Staycation guide: top ten things to do over the summer in D.C.
If you're in town over summer break, I would suggest checking out the following spots! These are my personal favorites.
Scootering in D.C.!

This is a super fun way to explore D.C. Renting scooters is not expensive and very accessible, as they're located all around Georgetown and the waterfront.

Gravelly Point Park.

This is a park located right by the BWI airport, and is a great spot to watch planes take off and admire the D.C. skyline scenery.

Bethesda Farmers Market.

The Farmers Market is open every Sunday morning from 10am to 1:30pm. You can sample fruits and treats while enjoying live music.

Visit a Sunflower Field.

There are several sunflower fields open in the summer in DMV area. I have been to McKee Beshers Wildlife Refuge located in Poolesville, MD.

Wolf Trap National Park.

This is a concert venue that has concerts going on almost every night of the summer for pretty cheap prices. It's a nice place to sit outdoors, have a picnic, and enjoy live entertainment.

Shenandoah National Park.

This park is located in Virginia and has a multitude of great hiking trails and beautiful views.

South Block.

Don't be afraid to go basic with this one; South Block has the best acai bowls and other tasty snacks in D.C.

The Hirshhorn Museum.

I'm not typically a fan of art museums, but I have to say I have never been disappointed with a trip to the Hirshhorn. It's modern art pieces are interactive and intriguing, the museum is located in D.C.

Glen Echo Park.

This has been a long time childhood favorite. Glen Echo park often hosts festivals and live bands, not to mention the carousel and art galleries.

The Billy Goat Trail.

A great way to get out in the sunshine and be by the water is to hike the Billy Goat Trail, which stretches along the C&O Canal and Potomac River.
If you're bored at home and have the time, I definitely recommend checking out some of these spots. They are all entertaining, easily accessible and comparably cheap. So, if you're looking for a fun way to spend a summer day, go explore one of these areas, and I guarantee you will have a great time!
About the Contributor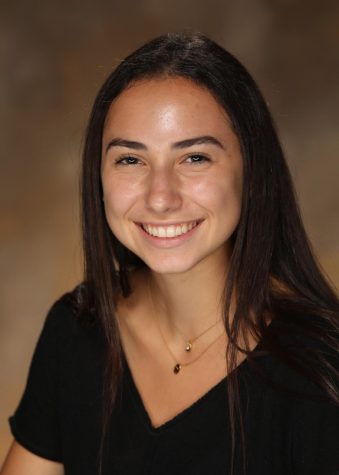 Izzy May, Opinion Editor
Izzy May is very excited to continue working as Opinion Editor of the Lion's Tale. She particularly enjoys working on the Lion's Tale staff because of the supportive and encouraging environment it fosters, where there is constant constructive feedback that helps improve her writing and editing skills. In addition to being an editor, Izzy is also captain of the cross country team and co-president of the Hispanic Heritage Awareness club.