Recap of spring sports season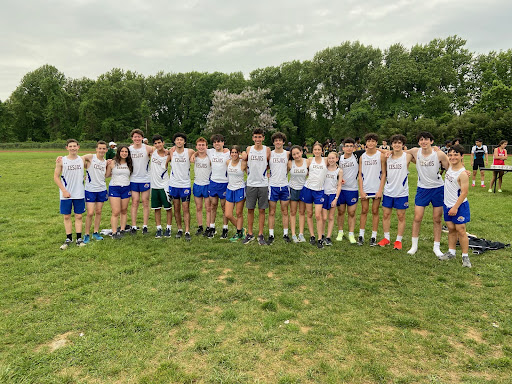 The first full spring sports season in two years has come to a successful end. Both the middle school and varsity baseball teams received banners and finished first in their conference. The varsity softball and middle school baseball teams made it to the championship game. There were also a lot of top finishers in individual sports and it was the first full boys varsity volleyball season in a few years.
"I think this past season was great. It was overall our most successful year since I've been here in the spring," Silberman said. 
The varsity baseball team went undefeated during the regular season with a record of 7-0. They made it far into the playoffs and only missed out on the championship game due to a controversial rule violation. 
"This past season was one of the most remarkable seasons I've ever had the privilege to coach and be a part of," Coach Brian Westerman said. "…They all stuck together and kept their heads up, it just showed me how Lions prevail and how Lions win and how [strong] my team's mentality is and how they can go through hard times and be the best people they can be."
The middle school baseball team finished undefeated this year as well. They beat Berman Hebrew Academy in the Potomac Valley Athletic Conference (PVAC) middle school championship game 5-3.
"I feel that this season, we had a fantastic season. The whole season, we were winning a lot of games and we didn't lose a game this year…," eighth-grader Matty Stillman said. "We always had a lot of energy and most importantly we always supported our teammates throughout anything we went through." 
The varsity softball team fought hard this season, ending with a record of 1-3-1. They made it far into the playoffs by upsetting the top-seeded McLean Mustangs in the semifinals, but lost 11-9 to Spencerville in the finals.
"We really went farther than we expected to go this year because this team was so young," Head Coach and English teacher Thomas Worden said. "…This was the first year I think this team was really a team because they trusted each other and the coaches which I don't really think was a thing in the past and we just went on to have a really good time."
The middle school softball team ended the regular season 1-2-2 and lost in the first round of the playoffs.
"The season was very fun, especially since we haven't been able to play in real games in three years so it was extra special for everyone involved," eighth-grader Jennifer Kelner said. "My highlight from the season was definitely the games that we played against Berman… there was a lot of spirit and cheering during the games."
The boys varsity volleyball team finished with a record of 8-6. They made it to the playoffs but lost in the semifinals to the first seed, Bishop O'Connell.
"I mean this was a really great season. There were only two kids on the team who played volleyball before this year, [but] we came together and did really well…," junior Sammy Schreiber said. "[My] highlight was definitely beating Berman because we lost to them the first time we played. The second time [though], we came around and whooped them and it was really fun. Fans came too and the gym had some energy."
The varsity track team had a solid season with the boys finishing fifth in the PVAC championship and the girls finishing sixth. Additionally, freshman Nathan Szubin broke the JDS freshman mile record with a time of 4:44.
"It was an awesome season this year…," Szubin said. "There were ups and there were downs but I think all the running, all the workouts, all the injuries, it was nice to see them accumulate into great times with the team."