Club of the Month: Commercial Real Estate Club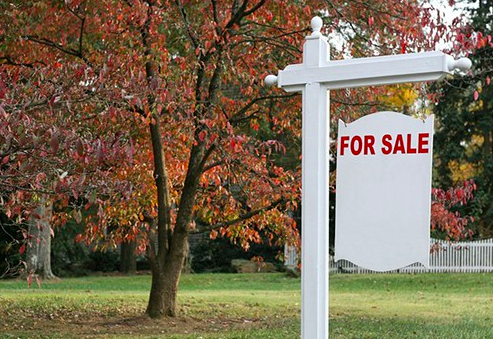 Sophomore Aaron Gallo took his passion for real estate and housing and created the Commercial Real Estate Club.  Around eight members regularly attend meetings to learn about good investments, marketing trends, investing locations and much more.
Gallo has always been interested in homes and real estate, and wants to have a future career in the field. Gallo developed his passion for real estate at a young age when he and his dad would drive around neighborhoods and figure out how much each home was worth on Zillow. 
In addition to being an interesting topic to discuss, real estate is a top industry that makes money quickly, Gallo explained. He thought the club would be a good opportunity to teach others why real estate is important. 
"There's so many different topics of real estate to dive into and I think it's important to understand all of them…it's [real estate] one of the main investments people have in life…," Gallo said. "When inflation rises, the only way to protect your assets is through real estate, because if you sell it, inflation is factored in."
Arabic teacher Hani Abo-Awad volunteered to serve as the club's advisor. Abo-Awad said he believes in the mission of the club because it teaches students skills that they will need to use in the future when buying a house or apartment.
"I think it's very important for all students to get a real-life experience… and you know get some education about real estate in high school," Abo-Awad said.
The club has done many different activities including Kahoots about real estate, discussions and projects about finding locations and where not to purchase homes. The club has also had an activity on real estate in Ukraine and how the market has shifted there over the years.  
Sophomore Jordan Levy joined the club because he felt it would teach him the skills that he would need in the future for making investments and buying a house. His favorite club activity taught him what it was like to be in a real estate agent's shoes by using "convincing social skills."
To continue to expand the club, Gallo has many future plans. He hopes to host a guest speaker with personal real estate experience, as well as have a club event at the end of the year. The club plans to continue its learning and activities in the future by focusing on mortgages, calculating cash flow and commercial properties. 
"I think it's [real estate club] a good option for the students to get some knowledge and education about real-life issues," Abo Awad said