JDS mandates teachers to get vaccinated
A new policy by CESJDS mandates that all teachers (with exceptions of special circumstances) must receive the COVID-19 vaccine as soon as possible. This policy went into effect recently and teachers are continuing to rush to vaccination sites in order to ensure further safety during hybrid learning.
While Upper School Nurse Heather Greenblum looks forward to the vaccinations allowing more teachers to come in the building for hybrid learning, she also understands the challenges of signing up to get vaccinated.
"It's definitely a difficult situation, because everyone is in a rush to get the vaccine and everyone has a different reason why they should be first [to be vaccinated]." Greenblum said.
Johns Hopkins Hospital recently decided to reserve their vaccines for public school teachers only. In response to this decision, private schools across Montgomery County are trying to reserve vaccines for their own faculty. Greenblum said that if JDS could achieve this, the teachers would be able to get their appointments for their vaccines more easily.
"This will allow us to have the staff that we need to teach our students," Greenblum said. "Teaching on Zoom is not as ideal for the staff and students, and we know that in-person learning can improve if we have our teachers live in the classroom with everyone."
Jewish History Department Chair Aaron Bregman, who received the second dose of the vaccine on Feb. 10, was especially excited to be part of the next group of people getting vaccinated in order to continue moving towards normalcy. 
"Vaccinations are crucial to try to move on in our current system and in our society, and I was very glad that I can do my part, or maybe be a part of that process," he said.
English teacher Nancy Wassner recently received her first dose of the vaccine, and she is looking forward to returning for hybrid learning after she gets her second dose.
"I was advised not to come into school until I could be vaccinated, so it was something that I wanted to do as soon as possible," Wassner said. "I felt lucky that I was able to get a fairly early slot so that I can start coming into school."
Wassner is excited to return to the building once she receives both doses of the vaccine so that she can interact with students in a more casual way than Zoom permits.
"I just miss hanging out with students in real life, I miss the between class buzz where you just get to be nice and talk to people," Wassner said. "I miss those times where we get to just be together and hang out, so I'm really looking forward to that in school."
About the Writers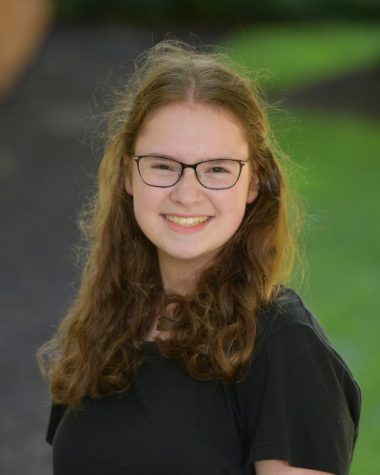 Rochelle Berman, Managing Editor, Copy
Rochelle Berman is excited to continue as the Managing Copy Editor of the Lion's Tale. She served as the Assistant Copy Editor prior to this year, and she is excited to step into an executive position. Berman also serves as the Student Conductor of CESJDS's Shir Madness, a co-chair of the American International Ambassadors club, and a member of the Student Council. Berman's favorite part of the production process is finding the final errors of a print issue before it is sent out to the printers. She cannot wait to see the growth that this upcoming year will bring to the Lion's Tale community.