"Tiger King" claws for media attention
Throughout the coronavirus pandemic, many have turned to new shows to distract them from the ongoing crisis, one of the most popular choices being the new Netflix original documentary, "Tiger King." The documentary gained much attention because of its crazy main character, Joe Exotic, owner of the infamous Greater Wynnewood Exotic Animal Park in Wynnewood, Oklahoma. Shortly after its release, the documentary became Netflix's most-watched show and held this title for well over a month.
This seven-episode documentary captures Exotic's treatment of the animals at his zoo, specifically cub petting—when people pay to pet and take pictures with the tiger cubs. This is his most profitable source of income. However, cub petting is what Carole Baskin, his arch-nemesis and CEO of non-profit Big Cat Rescue, opposes the most.
The documentary captures Baskin's relentless attempts at trying to shut down Exotic's tiger farm through lawsuits for animal mistreatment and Exotic's repeated killing of Baskin's effigy. Exotic's response to these lawsuits, Baskin standing her ground and the tension between the two characters is part of what makes the series so entertaining.
After repeatedly claiming that he was going to kill Baskin, Exotic was arrested and put in jail for murder for hire. His seek for fame was finally achieved, although not the way he once wished to. He is now well-known for his over-the-top personality.
Besides highlighting the drama between Exotic and his coworkers and the different perspectives of those he interacts with on a daily basis, the show successfully exposes the dark sides of domesticating wild animals. The tigers on Exotic's farm are locked in cages and are manhandled when they should be let free to run in the wild.
However, "Tiger King" is not only dramatic and gruesome. Exotic's bizarre charisma adds a needed comedic spin to it. Still, while the show does a great job capturing the comedic aspects of Exotic's personality, it lacks a serious response on Joe Exotic's behalf to the allegations of murder for hire and abuse of animals. The series ends with the audience wanting more clarity on whether Joe Exotic believes he is innocent of these crimes.
The producers of the show did a great job capturing Exotic's wild personality and revealing moments that would not normally be seen when visiting a tiger farm. Because of the outrageousness of the series, it quickly spread to many other social media platforms. Baskin and Exotic's rivalry has now been turned into songs, memes and TikTok dances.
Drama-filled and entertaining, the documentary is a good watch, especially for those who have extra time during the quarantine. However, because of the crude humor and violence, "Tiger King" is a better choice for families with older kids.
This story was featured in The Lion's Tale's June 2020 magazine.
About the Writer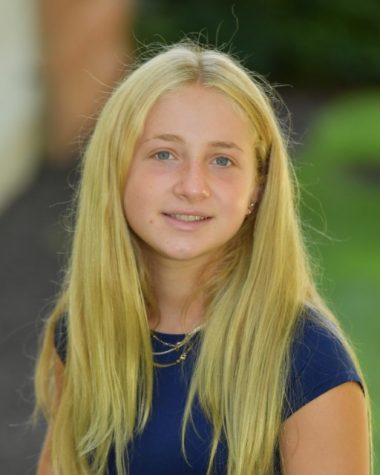 Daniela Abrams, News Editor
Daniela is extremely excited to be  continuing her time on Lion's Tale as the News editor. Daniela loves working on designing spreads and especially loves writing articles. She is thrilled to begin this chapter with the new staff and take on the responsibility of working with reporters. She can't wait to become closer with the Lion's Tale staff. Outside of the newspaper Daniela runs cross country and track for JDS, plays guitar, and is a committed member of the debate team. She can't wait to see what this year holds for her and all the other staff members!