Visit the Newseum over winter break before it closes
If families are staying in town over winter break, it is imperative that they travel to Pennsylvania Avenue to visit the Newseum before it closes on Dec. 31. The Newseum is not only laying in our backyard, but CESJDS students are able to receive free admission, making it a must-see museum. 
Although museums typically bore me and leave me counting down the minutes until my family is ready to leave, the Newseum had the opposite effect on me. After visiting the Newseum in the fall, not only was I interested the entire time I was there, but I would have happily stayed longer. 
Since I was only at the museum for three hours, I had to skip some of the exhibits and rush through others, but families and students could truly spend the whole day there.
The museum is comprised of six floors and 22 relevant and thought-provoking exhibits. The museum is designed for visitors to begin at the first level and then take an elevator top-level where they can proceed down at their own pace. 
The exhibits cover a wide variety of topics from the civil rights movement to the FBI and terrorism to the first amendment and are all presented in unique ways to ensure that there the museum can be enjoyed by everyone, not just journalists or news junkies. The museum even offers playful exhibits, such as dogs of the White House and a broadcasting simulation. 
Throughout the museum, there are boards with controversial questions relating to the first amendment where guests can place a sticker with their opinion. This feature gave me a greater understanding of the opinions throughout my community, and also introduced me to new questions and points of view that I had not previously considered. There are also screens throughout the exhibits where guests can choose topics to explore more in-depth. 
The Newseum has left me with a greater understanding of the power that lies within the first amendment and tells the powerful story of how these rights impact Americans every day. This empowering experience will inspire students to learn more and take an active stance on issues they are passionate about. However, in only eleven days, this opportunity will no longer be available, so whether you are here for one day or all 12, I urge all students to visit over winter break.
Click here to access your free ticket http://www.cesjds.org/uploaded/pdfs/NewseumTicket.pdf
Located on 555 Pennsylvania Ave NW, Washington, DC 20001
Leave a Comment
About the Contributor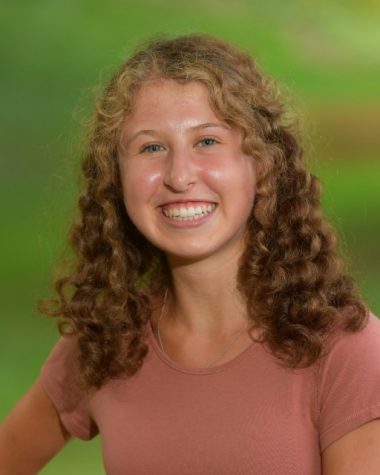 Eva Bard, Editor-in-Chief
After working as an Arts and Entertainment Editor this past year, Eva Bard is thrilled to continue her work on the Lion's Tale as Editor-in-Chief. Eva enjoys both designing and writing for the Lion's Tale, but if she had to choose one, she would have to choose writing. Aside from Lion's Tale, Eva serves as the president of the Green Team and is a member of the Student Council and Dance Team. She loves working with others, and cannot wait to collaborate with the outstanding group of reporters and editors on the Lion's Tale this upcoming year.