Hummus hits home: Little Sesame brings the mediterranean side dish into the spotlight
Little Sesame is a restaurant located in Washington, D.C., that does away with the notion that hummus is an appetizer, or for some, an unappealing beige paste from the refrigerated section. In fact, it's an all-out attempt to change the identity of hummus in American's experience of Middle Eastern food.
Little Sesame capitalizes on the recent bowl craze, similar to Cava and Sweetgreen, but takes a refreshing hands-off approach. Rather than moving down the assembly line, watching as your bowl gets made, you order from a set menu and find a seat as Chef Tenne and his staff prepare your meal. 
Pita sandwiches are also available, along with many meat options. I keep Kosher and eat vegetarian out of the house, so I was unable to try the meat. However, there is a multitude of vegetarian options. In fact, four of the five bowls offered are vegetarian. For dessert, they serve a dairy-free ice cream that comes in interesting flavors, such as tehina and Turkish coffee. A myriad of Israeli-inspired beverages is available as well. Bowls and sandwiches are between $9-10, while salads are between $3-4.
The restaurant was adorned with cacti, succulents and other greenery. Colorful, geometric tiles dotted the tables and floor. Silverware is provided if you're eating in, which creates a nicer experience over plastic. Overall, the space was comfortable and homey. Arab and Israeli music played interchangeably, though its volume was uncomfortably loud at times. 
On the day I went, the food was ready in minutes, waiting to be picked up at the counter. However, your wait time may vary, as Little Sesame can attract a large crowd. I picked up my food and offered Chef Tenne a "todah rabah," which was well received. 
I ordered the cauliflower bowl, mint tea and a cabbage salad while my companion ordered the shakshuka. Both bowls were respectably sized and had a generous portion of hummus. My bowl was topped with roasted cauliflower, sesame seeds and scallions. The shakshuka bowl had the same hummus, topped with a fragrant tomato sauce, soft egg, garlic, mint and a healthy smattering of zaatar. All meals come with a warm, delicious pita, far better than any I've ever had before. 
The hummus was really good—quite likely the best you'll find on the east coast, possibly even west of Israel. It was light, flavorful, smooth and definitely worth the visit.
The salad contained pickled red cabbage, with sweet dijon and peanut dukkah, a spice blend. It was crisp and refreshing. The tea was fine but underwhelming as it was poured out of a dispenser into a paper cup. I was expecting a freshly brewed cup. 
Little Sesame lived up to its hype and served up fresh dishes that were delicious and creative. The food was pricy but was not overly expensive. As an added bonus, the LevelUp rewards app is accepted there, so you can rack up points and order ahead if you become a regular. 
For those who live in or close to D.C., checking out Little Sesame is a no-brainer. Those farther out should plan something to do in addition, as I can't quite justify a trip out solely for lunch. Whatever the case may be, if you do happen to be in D.C., do yourself a favor and check out Little Sesame. 
Little Sesame is located at 1828 L St. NW, Washington, D.C. Hours are Monday-Friday from 11 a.m.-8 p.m. 
This story was featured in the Volume 36, Issue 4 edition of The Lion's Tale, published on January 25, 2019.
Leave a Comment
About the Contributor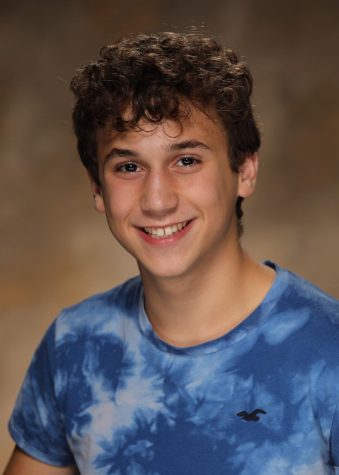 Jonathan Morris, Features Editor
Jonathan Morris is a Features Editor for The Lions Tale, as well an editor of CESJDS' literary magazine, Reflections. He is also a tenor in Shir Madness, the school's a cappella group. He enjoys working with multimedia, keeping up with local and national news and is enthusiastic to be on staff to help the broader community be informed on a myriad of relevant issues, as well as to help further the endeavors of student-led discourse.