Finding middle ground
A look at the middle school five years after being reimagined
From multiple bell sounds to academic philosophy, the middle school has had its fair share of change over the past five years. With only three years to complete a grant with high expectations for a developmentally-appropriate middle school, it was a struggle to determine how best to change CESJDS. Sixth-graders joined the Upper School, construction physically separated the two divisions, schedules were switched up and classes were added to the middle school schedule.
Beginning the change
"[Middle school is] very chaotic but valuable," seventh-grader Hannah May said. "They don't really have a firm structure as of now so it's kind of all over the place in terms of academics, but it's also valuable because most of the skills that we learn in middle school and the lessons that are packed into each class can be used in later life, but right now we don't fully understand that."
As one of the students fully transitioning through the developing middle school, May has experienced firsthand the effects of a $270,000 Legacy Heritage Headway Enrichment Grant.
The three-year grant covered all expenses needed for the redesign of the middle school. The administration began the process by researching what middle school students need developmentally, the educational structures of other schools and the strengths and weaknesses of the current program. Former middle school principal Rebecca Weisman, who served from 2014 to 2017, said the "beacons" of the anticipated initiative were teacher training, interdisciplinary learning and Social and Emotional Learning.
The Collaborative for Academic, Social and Emotional Learning defines SEL as "the process through which children and adults understand and manage emotions, set and achieve positive goals, feel and show empathy for others, establish and maintain positive relationships and make responsible decisions."
JDS parent Natalie Billington supports the introduction of SEL and said it is the "most important information you can learn in middle school." According to Billington, these skills set up children for the rest of their lives in terms of determining who they are and how they function as part of a community. While Billington emphasizes SEL at home as well, she believes it is highly effective in school.
"I would say that both [my] children, in sixth and eighth grade, feel confident in themselves and in their friendships, and that is a testament to both home life and school policy," Billington said.
SEL skills, like how to work in groups, learned in periods such as Humanities, Rikuz—an advisory period focused on SEL, mental health and supplements to core lessons—and Experience, often apply to paired work in Jewish text classes, Jewish text teacher Aviva Gershman said. Other lessons she sees come into play are character development and organization.
Dean of Academics Aileen Goldstein said a schedule change was also essential for middle schoolers, as they were not "set up for success" following the high school structure of almost one-hour classes. The new schedule replaced these classes with ones ranging from 39 to 54 minutes, depending on the day of the week.
"If we are really true to our mission of this being an age-appropriate-developmentally middle school, that is something we are going to constantly be working on," Goldstein said.
However, this drastic schedule change was initially hard to achieve because faculty overlapped the divisions. While Goldstein realized many faculty members were drawn to JDS for the unique opportunity to teach both, they had to separate the roles for logistical reasons.
This policy change caused former science teacher Rachel Gill to leave her full-time teaching job at JDS. Prior to the shift, she taught both middle and high school students. Her passion was to teach high schoolers, and when the school fully split, there was only a position available for her in the middle school. Gill was prompted to attend graduate school while still remaining connected with the JDS community as a part-time substitute teacher.
"I wasn't comfortable compromising what my goal for teaching was. My goal for teaching is to help high school students and improve the skills that they have," Gill said. "It's … easier to translate my knowledge to a high school level. It's harder for me personally to translate my knowledge to a middle school level."
Like Gill, Gershman was attracted to JDS because of the chance to teach a broad age range of students. From her perspective, it is also "rewarding" to see how students' middle school learning translates to high school.
"On some level I miss that and the way that working in both divisions kind of informs what you do in the other," Gershman said. "I'm lucky that I was here before we split the divisions; I have the benefit of seeing both of those and what we do with each because it's an asset to me."
In its new plan, the administration sought to clarify that high school and middle teachers have different demands as educators. While middle school teachers tend to spend more time building engaging lesson plans and providing learning skills, high school teachers structure their expectations more based on grading and analysis.
"In a nutshell, you can say that middle school is much more focused on building the foundational skills which then we expect you to put to use independently when you get to high school," Gershman said.
Applications in the classroom
While JDS has received mostly positive feedback about changes, such as bringing the sixth grade to the Upper School, Goldstein said that the negative feedback from the middle school changes was often about the academics. In terms of education, Goldstein said that the topics taught in middle school are essentially repeated in later grades, so the emphasis is more on the process of learning.
"We have realized not only in [speech] but in practice that middle school is not about the content," Goldstein said. "Content is critical and important but the students are going to spiral through the content again [in high school and beyond]. It's about 'how do I approach [the learning], how do I gain interest in it and excitement around it.'"
Billington agrees with this philosophy and said that while preparing for high school is one aspect of middle school, adolescence is a difficult time for everyone, and therefore it is important to "look at the child as a whole," which the redesign has greater emphasized.
According to English teacher Nancy Wassner, middle school prioritizes "executive function skills," which include following directions, formatting and turning assignments in on time. While Wassner said the feedback teachers give in both divisions of the school is similar, the expectations vary, such as with a strong paragraph topic sentence.
 "It goes from being 'is it there' concrete to qualitative 'how is it doing the work that it needs to do,'" Wassner said.
Goldstein said SEL is often underestimated compared to content-based academics in her view.
"The sense that middle school doesn't matter is a misconception I wish we could change … [Middle school] matters," Goldstein said. "It matters the way people don't think it matters."
One cornerstone of SEL, according to middle school principal Dr. Eliana Lipsky, is collaborative problem solving. Lipsky said it maintains "when something isn't working well, there's a reason" and that "anyone does well if they can," meaning that if a student is not performing their best, there is an outside explanation.
Lipsky described collaborative problem solving as an additional tool for teachers. While they have previously considered student perspectives, they now have a new method for understanding  "what [students] think is going on for them," Lipsky said. Afterward, in a partnership, the student and teacher will determine how to move forward in a way that benefits both.
While middle school teacher Brenda* believes that this overall change was necessary and effective, she sees a greater need for middle school students to develop as leaders. Brenda still views middle school as a place to support and guide the students; however, she thinks the students can be pushed to take initiative more often within the curriculum.   
"We're hand holding them, and we should be working on giving them a structure to develop their leadership skills and to learn to become responsible," Brenda said.
Similar to Brenda, May sees flaws in the middle school curriculum. She believes that new SEL classes are not cohesive and structured. (The Lion's Tale article "Funky Friday: Middle school develops experiential learning program" explored the skill-building blocks added for middle schoolers.)
"We don't really know how to describe Humanities because it's so all over the place," May said. "Every week we have a different lesson … none of them connect. We had a lesson on vaping and then we had a lesson on bar and bat mitzvah common courtesy."
Seventh-grader Lena Nadaner values certain lessons from Humanities or Rikuz, but she feels that because of the reduced academic rigor compared to core classes, it is not taken seriously by herself and her classmates.
"I feel like the stuff we're learning, it's not pointless, it should just be put into social studies class," Nadaner said. "We would definitely put more effort in and probably even understand it more."
Moving forward
Although the initial goals of the new middle school have remained, not all of the initial programs from the grant worked as anticipated.
Council in Schools, a program that involves "learning and speaking from the heart," was initially met with resistance but is now "a part of the fabric in a natural way," Goldstein said, but Kesher Tefillin, a project in which students create their own tefillin, did not fit well with the school community.
Looking forward, the administration also hopes to include more recess time for middle school students. While Head of School Rabbi Mitchel Malkus thinks high school students are "not expected to have that free time in the same way," middle schoolers, especially sixth graders, "need more time to run around and get their energy out."
According to Lipsky, the current middle school schedule does not include much downtime for students. In fact, unlike how high school students have Community Time almost every day, middle school students only have their version of it, Lion Time, on Fridays.
"I'd like to see a little bit more of that throughout the week so that our students have a space to just be," Lipsky said. "That's important."
Billington supports introducing more recess time in the middle school. From her perspective, even though middle school students are required to take physical education classes, recess time is still important since it is a different type of downtime. She said that in the United Kingdom, she had three recess breaks a day until she graduated at 18, and in that time she "learned to be a part of the community." 
Nadaner also feels that a portion of the reason why SEL classes are not taken seriously is because they are seen as a break by students, leading to more behavioral issues in them than in core classes. Nadaner would love to see recess incorporated into the middle school schedule and feels it would help alleviate the problems.
"Some people in our grade they definitely need to get there energy out and if not, they get it out in classes," Nadaner said.
As the middle school has formed into a distinct academic entity, it causes the jump to high school to be greater, Goldstein said. In order to smooth the transition, the administration is working to incorporate gradual policy shifts per grade that meet their mental growth. 
"We are trying to gradually increase the rigor and expectations with coaching along the way," Goldstein said.
To Malkus, the emotional and academic skills solidified in the new middle school structure have prepared the students to adapt to high school.
 "If anything, they're going to have an easier transition," Malkus said. 
Freshman Lincoln Aftergood had an overall smooth transition to high school as he feels both eighth and ninth grade have similar workloads. In terms of the middle school's initiatives from the redesign, he did not think all of the new classes were necessary; however, he found great value from the lessons in Experience.
"Experience was actually helpful because it taught us some things about how to budget money and how to use your time well," Aftergood said. "That actually helped."
Although there is still work to be done, Goldstein is overall satisfied with the progress of the change and its optimistic about its future.
"The value of middle school is learning how to be," Goldstein said. "How to go through this adolescence and come out solid, confident, conscientious, able to ask good questions, able interact with other ages in different settings, learning how to do these things and be this confident individual is what qualifies success for me."
*Name has been changed to protect teacher's privacy.
This story was featured in the Volume 36, Issue 4 edition of The Lion's Tale, published on January 25, 2019.
Leave a Comment
About the Contributors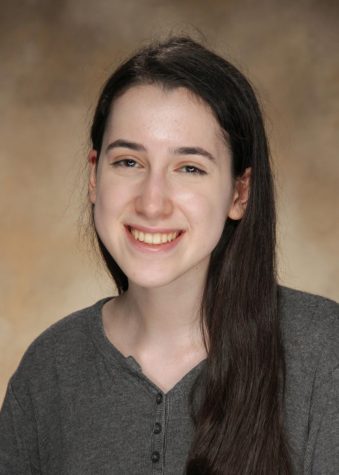 Aliza Rabinovitz, Editor-in-Chief
Aliza Rabinovitz is super excited to return to The Lion's Tale as editor-in-chief after previously working as a section editor, copy editor and reporter. She loves being able to tell the stories of the community and particularly enjoys production nights. Outside of the newspaper, she spends most of her time leading a CoderGals chapter to teach Lower School girls coding, serving as co-captain of the Mock Trial Team and playing on the CESJDS varsity volleyball team.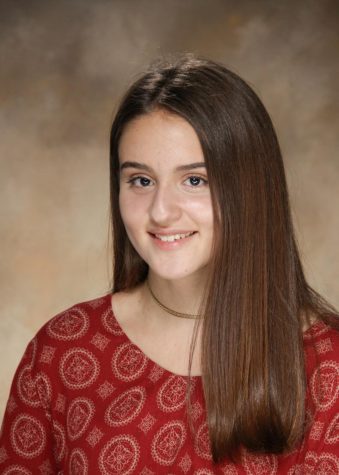 Kate Sosland, Editor-in-Chief
Kate Sosland is thrilled to lead the Lion's Tale as Editor-in-Chief after previously working as a features editor and reporter. Working for the newspaper has taught her about the value of integrity and inquisitiveness. She appreciates the importance of conveying the truth to her community. In addition to Lion's Tale, Kate participates in Operation Understand DC, a cross-cultural social justice program, assists fellow students as a writing lab tutor, and is a devoted Israel club member.