Lessons beyond the classroom: Faculty begins brain science workshops
As a new professional development initiative, CESJDS is partnering with the Center for Transformative Teaching and Learning at St. Andrew's Episcopal School to educate teachers about applying brain science to teaching and learning.
During the spring and summer of 2018, JDS faculty will be participating in interactive professional developmental programs lead by the CTTL, where they will learn about the brain and about how different students learn. An introductory program was held on Jan. 29; the professional day on March 2 was planned to be dedicated solely to programs with the CTTL, although due to hazardous weather it was postponed to a later date.
Tori Ball, Upper School professional development coordinator and math teacher, is in charge of finding new adult learning opportunities and played a key role in establishing this partnership. Ball had already known the director of the CTTL from previous experiences.
"Traditionally, programs in education and programs to train teachers don't focus a whole lot on the brain itself. In that that scientists understand brains much better now, there is reason to believe that giving educators access to brain science could improve learning outcomes in schools," Ball said. "Findings from brain science have the potential to help students learn more effectively and make learning a more pleasant experience."
At the end of the 2016-2017 school year, faculty completed a survey about what they were interested in learning about. Popular among the faculty was an interest in learning about the science of the brain and its contribution to teaching and learning.
"The fact that there was a lot of interest in this among our faculty meant that it was definitely something that we should pursue," Ball said. "Another thing the faculty were eager to have was an ongoing program — not just a one-time guest speaker, but someone who could work with us continually to help us think in new ways about our teaching."
JDS looked at two programs to partner with: Hidden Sparks, a Jewish nonprofit dedicated to helping teachers understand and approach diverse learners, and the CTTL at St. Andrew's. Dean of Academics Aileen Goldstein saw the CTTL's proximity as beneficial to establishing a long-term partnership.
"[The CTTL] seemed like a much better fit for us. The geographic proximity is ideal, they offer an extensive array of resources that we can use, they're highly known in the field, and they do great work. There is a lot of opportunity for us in partnering with them
The program originally scheduled for March 2 will take place at a later date. The focus of the program is to look at and understand different types of learners.
"I always am inspired by knowing the concepts behind good teaching. I like to learn what the research supports and then apply that in my own classes," math Department Chair and teacher Reuben Silberman said. "I like when we have the opportunity to learn about education research and psychology research that supports education practices."
In June, once students are gone for the summer, JDS faculty will have another professional development program, with the goal of evaluating the impact of the learning and having teachers leave for the summer thinking about neuroscience and its role in the classroom.
Over the summer, four or five JDS faculty members will attend the Science of Learning and School Leadership Academy at the CTTL, where they will go deeper into the topics and ideas already discussed at the previous programs. These faculty members will become the leaders of professional development and will be able to work with and model for other members of the faculty.
High School Principal and Associate Head of School Dr. Marc Lindner said that the ideal outcome of this initiative would be for the faculty to apply what they have learned to the classroom, in order for their teaching to help students learn more effectively. Teachers will not be asked to use a new teaching method.
"This is more about applying different tools and awarenesses to the existing teaching and pedagogy that [teachers] are already engaging in, and having additional insight, and finding new openings, and taking advantage of opportunities for students in the classroom that may already exist, but teachers may not be necessarily focussing on," Lindner said.
This story was featured in the Volume 35, Issue 5 print edition of The Lion's Tale, published on March 22, 2018.
Leave a Comment
About the Writer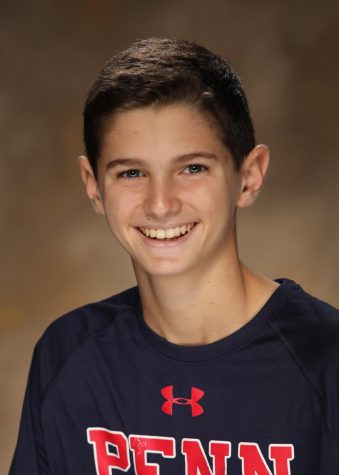 Oren Minsk, Editor-in-Chief
Oren Minsk is very excited to continue working on The Lion's Tale as Managing Copy Editor after previously working as a reporter and in the In-Depth section. He particularly enjoys the supportive community of the Lion's Tale, as well as the constant feedback and advice which enables him to become a better writer, editor and reporter. Aside from The Lion's Tale, Oren runs cross country in the fall, and track in the winter and spring.
He is also interested in politics and involved with the JDS debate team and the JDS Junior State of America chapter. Oren volunteers with the Friendship circle and enjoys traveling around the world.