Lower School holds Diversity Equity Inclusion and Justice Day of Learning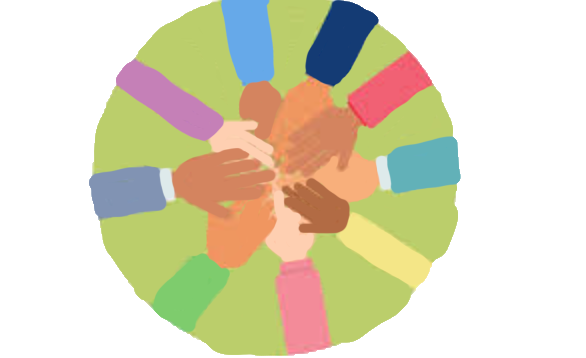 The Lower School held a diversity, equity, inclusion, and justice (DEIJ) day of learning this past Thursday. The day aims to teach kids more about cultures and traditions outside of their JDS bubble. In the meeting, guest speaker Mimi Hassenien, talked about her experiences wearing a hijab and how she's been treated due to her outward presentation. 
Each session was grade-specific. Gurim and kindergarten focused on families and the ways a family can look. First-grade students talked about ages and the differences between being young and old. The second and third talked about body image, and the fourth and fifth talked about world religions.
Kimberly Sherk, Language Arts and Social Studies Coordinator at the Lower School planned the whole day. According to Sherk, the goal of the day was to, "bring awareness to the members of the community that we might not know a lot about, to learn about cultures other than our own and focusing on a topic that we might not study in depth during school."
Students were given a journal to keep with them throughout the day. The journal had questions related to the theme of the day and stickers to put inside. When the kids came home and their parents asked what they did during the day of learning, they would be able to show them what they wrote in the journal. 
The Lower School's Language Arts Enrichment Specialist Tovah Koplow also helped lead a session during the day which focused on age and diversity. 
"We talked about how there are benefits of being old and being young because when you are young, the older people take care of you and when you are older, the younger people take care of you," Koplow said. 
Koplow has a daughter in first grade as well, and she was impressed when her daughter brought home her journal.
"I saw that she really learned that there are differences between people and similarities, and we have to find those differences and commonalities and build bridges," Koplow said.
Head Media Specialist, Sarah Roark also led a first-grade session and a Gurim session. They read books covering family and uniqueness. 
"The younger kids still had an impactful day as well," Roark said. "With Gurim, their focus was family, and we read two different books about family. It was about how families can be different, but it's good to appreciate your uniqueness."
The 4th-graders talked about their guest speaker in the morning and the similarities and differences between Islam and Judaism. Since they are older, they were able to have more in-depth conversations and make meaningful observations. 
"We talked about the guest speaker and how she wore a hijab and how Orthodox people, we made the connection, that…the women wear a cover on their head to cover their hair," Koplow said. "It is something that Judaism shared with Islam and it was very interesting."
The students were able to make connections and successfully engage with difficult topics. 
"It is a trial, it's a pilot run program, I would love to see this grow into a yearly annual event that we do," Sherk said.