Virtual Worship: The pandemic's impact on the practice of Judaism
One of the most important aspects of Judaism is being part of a community, but due to the coronavirus, many religious customs are no longer possible. Nevertheless, the Jewish community of Greater Washington has come together online to accommodate and do its best to overcome these newly posed challenges.
Along with the interactive remote learning schedule that CESJDS implemented for its Upper School students, there are special ceremonies for holidays that are traditionally celebrated together as a community, as well as daily Zman Kodesh options.
Days of commemoration such as Yom HaShoah, Yom HaZikaron and Yom HaAtzmaut were each celebrated on Zoom calls that were available to the greater Jewish community. Groups of students and teachers worked to create new and virtual ways to observe these days.
On Yom HaShoah, a volunteer group of sophomores led a tekes (ceremony) on Zoom that included Holocaust survivor Dr. Roger Loria telling his story. Yom HaZikaron, led by the Heritage Hebrew Speaker class and the Hebrew Department, also conducted a tekes. The parents of a soldier who died while fighting in the Israeli Defense Forces had planned to commemorate Yom HaZikaron at JDS, but instead the family attended the Zoom, and a video was shown in memoriam of their son.
Yom HaAtzmaut, usually one of the most anticipated days of the year at JDS, was renamed "Zoomriyah" in an attempt to preserve the special day regularly referred to as "Zimriyah." The Zoom call included a special video message from Israeli pop star Dana International and concluded with a group song of the traditional Israeli song, BaShana Haba'ah.
To help create a sense of normalcy for students who value daily prayer, JDS found ways to move the Zman Kodesh program online. One of the Zman Kodesh options is facilitated by high school learning specialist Brett Kugler, who would regularly run the middle school Mechitza Ashkenazi Zman Kodesh but has now opened up his minyan to all students, faculty and alumni. As the minyan has been opened up to a larger group of people, approximately 12 to 17 students, faculty and alumni come every day with around 30 having ever attended.
While sophomore Elyon Topolosky usually attends the Mechitza Ashkenazi Zman Kodesh option, he has found new meaning in praying at home individually.
"I was not always davening every single word, but now I'm able to focus on certain words. And sometimes I'll even daven outside in my open field, and that is really nice and it's quiet," Topolosky said.
Junior Eilah Goldberg has been able to stay connected to the Jewish community by participating in online events with the Jewish youth group, NCSY. Goldberg enthusiastically attends many of their virtual activities, but still misses aspects of in-person meetings.
"It's just a little hard when … you're not physically there and you just have to be at home," Goldberg said.
While sophomore Oren Swagel agrees that his ideal world would include being physically together with others, he also knows how much the Jewish community has accomplished during this time.
"I think the Jewish Community is stepping up to the plate helping people in our community who need help … just to be safe and healthy," Swagel said.
JDS is not the only institution implementing new strategies on line in order to keep the community connected. Adas Israel Congregation in Washington, D.C. has switched over to being completely online during the quarantine.
Assistant Rabbi of Adas Israel Rabbi Sarah Krinsky has been working to ensure the continuity of the communal, educational and prayer related aspects that the synagogue is usually able to provide for its congregants. While the clergy continues to brainstorm and reevaluate their decisions, they "have been able to keep a lot of the things that were part of our rhythm and part of our schedule, and move them virtually," Krinsky said.
The synagogue has decided to both continue all of the amenities that had previously been provided in person, as well as making additions to the schedule such as the "Daily Torah Bites" offered at noon every day (except Saturday) by the clergy via Facebook Live. These classes, shiurim as they are called, are generally under a half-hour, and they are accessible to anyone.
Much like how JDS is working to provide a structure for their students, Adas Israel is focusing on providing some kind of structure for their congregants as well. According to Krinsky, "the triad of goals" being fulfilled by the staff are "routine, content and connection."
The synagogue has been working to add new events to their schedule during quarantine, and these new additions may continue into the future even after the virus passes.
"I bet we'll continue doing more online than we had in the past," Krinsky said. "I think one of the things that this has forced is a step back from autopilot because now everything that we do gets asked, what is the purpose of this? What goal is it fulfilling?"
In addition to the new traditions established by minyans and communities, B'nai Mitzvot that were scheduled to take place during the quarantine were done in very different fashions. One example of this was the bar mitzvah of seventh-grader Jake Peppe, which was supposed to occur in Sun Valley, Idaho on April 12, but was instead done over a Zoom call with family and friends from all over the country, many of whom were not able to go to the original service.
"I feel like it [the Zoom service] did establish a bit more of a community because some people who weren't going to be able to go to Idaho were able to watch the video and be with the rest of the people that were there. Also, I got to have my friends there which was really fun," Jake said.
The Peppe family made the difficult decision between whether or not to postpone the Bar Mitzvah, although, ultimately they decided it simply would not be fair to their son, according to Jake's sister Julia.
"Initially we were considering postponing it but we soon realized that we did not know how long we would be postponing it for and he would have to learn a new Torah portion," Julia said.
One nice element of online gatherings in the Jewish community is the inclusivity felt by those who participate; as there are limited options of services and minyans to attend, many of those who daven online do so with people of differing levels of observance.
"Having so many families with different denominational practices, it has been really beautiful to see the school providing so many options that attempt to make everyone feel comfortable, even if those options have had to be condensed given the distance learning," Kugler said.
Despite the obvious hardships that evolve from not being able to go to synagogue and connect with religion in a typical manner, Kugler noted that there are new ways that communities are able to come together and celebrate their spirituality.
"In my court on Friday nights all the Jewish families come out into their yard and sing parts of Kabbalat Shabbat together and while it may not be a formal minyan, it is really nice to hear these things in the neighborhood," Kugler said.
This story was featured in The Lion's Tale's June 2020 magazine.
Leave a Comment
About the Contributors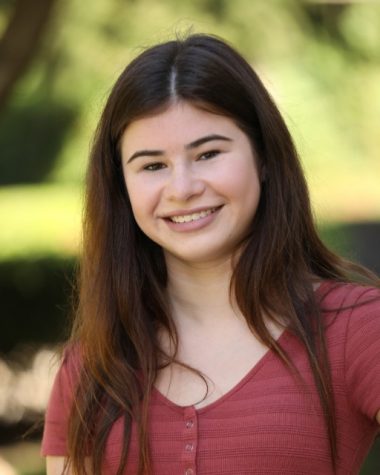 Sophie Kaplan, News Editor
Sophie Kaplan is looking forward to another great year of Lion's Tale work and is excited to be a News editor after serving as an Arts and Entertainment Editor this past year. Outside of newspaper work, Sophie is the vice-president of the Mental Health Awareness Club, heavily involved in the Junior State of America club, swims competitively and on the CESJDS team, and is one of the class of 2022 grade representatives.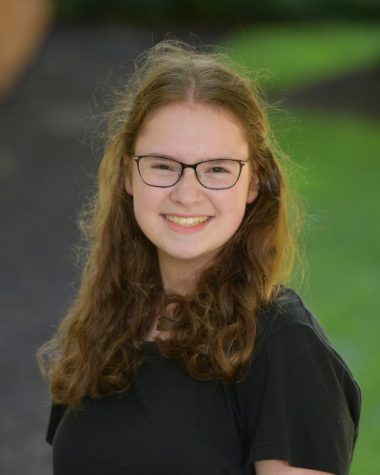 Rochelle Berman, Managing Editor, Copy
Rochelle Berman is excited to continue as the Managing Copy Editor of the Lion's Tale. She served as the Assistant Copy Editor prior to this year, and she is excited to step into an executive position. Berman also serves as the Student Conductor of CESJDS's Shir Madness, a co-chair of the American International Ambassadors club, and a member of the Student Council. Berman's favorite part of the production process is finding the final errors of a print issue before it is sent out to the printers. She cannot wait to see the growth that this upcoming year will bring to the Lion's Tale community.