Two eighth-graders win JDS middle school spelling bee contest
The tension rose throughout the theater as the 24 contestants in the middle school spelling bee trickled down to just two. The spelling bee took place on Feb. 11 during the middle school elective periods. 
Each middle school class first held a spelling contest where the top two to three participants advanced to the school-wide bee. 
Before an official spelling bee can be held, there needs to be a lot of planning such as signing up with the Scripps National Spelling Bee, an annual spelling bee held in the United States, which presents a very formalized routine. 
In the contest, spellers were able to ask for a definition of their given word, for the word to be used in a sentence and for its language of origin before they attempted to correctly spell it. If they failed, they would not proceed to the next round of the competition. 
After each round, the words became more difficult. The first round consisted of words such as "clever." By the sixth and final round, eighth-grader Ellie Fischman won by spelling "aspersions." 
To keep audience members involved, a word or phrase such as "championship" would be announced between each round, and students in the audience would compete to write down the most words made up of the letters of the original.
The final round came down to the future winner, Fischman, and fellow eighth-grader Dalia Greenblum.
"It felt pretty good, I wasn't expecting it and it just felt so cool because everyone came up and started hugging me. It was great," Fischman said. 
After the spelling bee came to a close, the faculty there at the time also joined in on a spelling bee of their own until the bell rang for the next period. This put some pressure on the teachers as well.
In addition to the pressure of correctly spelling the word given, students and judges alike dealt with the added intimidation of speaking and competing in front of the entire middle school. 
"I am really not great at being on stage, so this was me personally pushing myself to do something in terms of public speaking," organizer of the spelling bee and middle school English and Humanities teacher Abigail Rothstein said. "But I had a lot of fun, and I loved how the people on stage took it seriously and the audience members were really supportive. It was also really great to see facility members get involved."
Leave a Comment
About the Contributors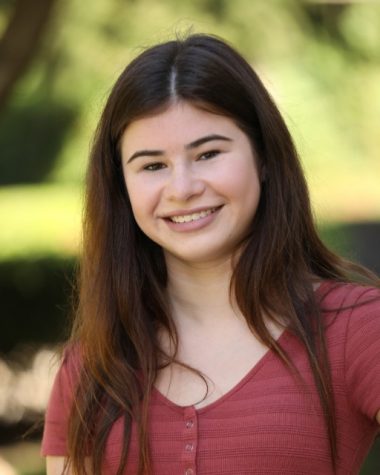 Sophie Kaplan, News Editor
Sophie Kaplan is looking forward to another great year of Lion's Tale work and is excited to be a News editor after serving as an Arts and Entertainment Editor this past year. Outside of newspaper work, Sophie is the vice-president of the Mental Health Awareness Club, heavily involved in the Junior State of America club, swims competitively and on the CESJDS team, and is one of the class of 2022 grade representatives.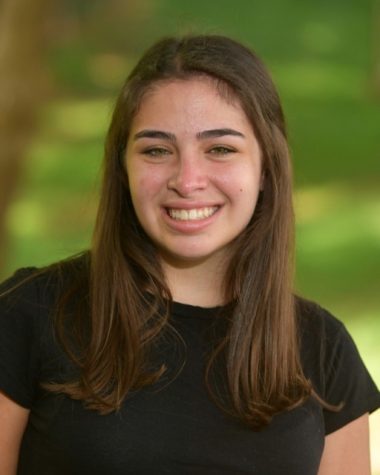 Maya Preuss, In-depth Editor
Maya Preuss is looking forward to continuing her time on Lion's Tale as an In-Depth Editor after previously serving as a News Editor and Assistant News Editor. Outside of Lion's Tale, Maya is also a member of the CESJDS Varsity Soccer and Basketball team. She is excited to work alongside Lion's Tale's amazing staff members and cannot wait for another incredible year on Lion's Tale.