New, popular app TikTok draws large youth audience
With one billion active users, TikTok–the number one most downloaded app on the Apple App Store–is the latest social media craze that has captivated teens and adults alike. Rebranded from Musical.ly, TikTok is comprised of short looping, whimsical and often musical videos.
TikTok is most popular among teens as 66% of its user base is under age 30. The platform has also found favor with advertisers, celebrities and social media influencers.
The average TikTok user spends 52 minutes interacting with the app per day. This includes watching videos and creating content themselves. This large amount of time spent on the app has concerned doctors who fear TikTok is yet another avenue for smartphone addiction, said a recent Wall Street Journal article. 
Junior Ruby Mendelson regularly posts videos, with one having been viewed 163,000 times. Mendelson's content is generally comedic, but she differed from this norm in her most popular video.
"That [viral] TikTok was when I went to an open call for a Dear Evan Hansen audition. It wasn't the fact that it was funny that made it blow up. It was kind of just that it was a cool experience," Mendelson said. "I think a lot of people noticed the studio I was at and the sticker on my water bottle [with the logo of Stagedoor Manor, a theater camp.]"
Mendelson believes that TikTok's purpose is to lighten your day and that it is a good platform for sharing interesting experiences. 
Despite TikTok's primarily teenage audience, many adults interact with  TikTok elsewhere on the internet.
Alumna Alena Kranzberg ('07) is a 30-year-old event producer for VIVA Creative, a firm that puts on corporate events and creates branding strategies. Notable clients include Audi, the American Israel Public Affairs Committee (AIPAC) and the Washington Nationals. 
"I do not have TikTok. I watch TikToks if they come up on Twitter or if my friends send them to me. They're very funny, very creative, but it's just one more app that I don't have time to use," Kranzberg said. 
Kranzberg additionally mentioned that TikTok is still an immature platform for companies to use for branding. "It's not really an approachable and professional tool yet. I feel like Instagram is the [preferred] promotional tool, as well as Facebook," she said. 
TikTok has recently stirred up controversy in the news over its implications for national cybersecurity. The parent company, ByteDance, is a Chinese-owned corporation. The company has consistently censored information about the current situation in Hong Kong, as well as the government's oppressive treatment of Uighurs, a minority Muslim population.
Further, cybersecurity researchers are concerned about the troves of data collected by the app and with whom it might be shared. 
With TikTok's recent spotlight in the news, more people are becoming aware of the potential problems with the service. Both Kranzberg and Mendelson note that the app provides entertaining content, but Kranzberg added, "it just seems like a slippery slope where China can start censoring people."
Leave a Comment
About the Contributor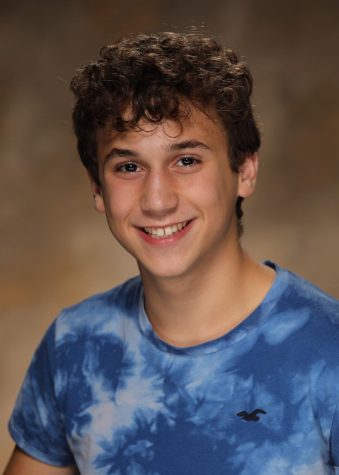 Jonathan Morris, Features Editor
Jonathan Morris is a Features Editor for The Lions Tale, as well an editor of CESJDS' literary magazine, Reflections. He is also a tenor in Shir Madness, the school's a cappella group. He enjoys working with multimedia, keeping up with local and national news and is enthusiastic to be on staff to help the broader community be informed on a myriad of relevant issues, as well as to help further the endeavors of student-led discourse.