Transfer from local Catholic school explores Jewish identity at JDS
Traveling up to an hour-and-a-half every morning to go to school may sound inconvenient, but compared to her negative experiences at a Catholic school, it is quite appealing. That is according to sophomore Olivia Needelman, who recently transferred to CESJDS.
Needelman left a Catholic high school in Prince George's County mid-year for numerous reasons, many of which centered on religious differences. 
"I was the only Jewish kid," Needelman said. "…there were many misconceptions about Judaism that I often got annoyed or offended about."
Needlman often found that Jews' disbelief in Jesus as the son of God perplexed many of her fellow students and teachers, and she often felt the need to defend herself and her religion. 
"I've been told by many people that things that happened to Jews were because they did not believe Jesus was the Messiah …," Needlman said. "Once a close friend told me that if Jews did not want the Holocaust to happen they should have just believed in Jesus…I had to try to explain to her that [you can't blame the Holocaust on Jews]." 
When Needelman joined JDS, she was given an admission buddy, sophomore Sophie Schweitzer, to help her transition into the school. 
Both Needlman and Schweitzer, who switched to JDS from a non-Jewish private school at the beginning of the year, agree that being in an educational environment with other Jews has been beneficial for their Jewish identity.
"Having everyday exposure to Jewish activities and learning more about Jewish history has really broadened my idea of what Judaism is as a whole," Schweitzer said.
When thinking back on her time at her former school, Needlman says she found learning about Judaism from a different perspective quite interesting, but enjoys being at JDS as she thinks her Jewish identity has developed. 
"[Being surrounded by Jewish people] makes me feel like there is more than me," Needleman said. "I like JDS because I have shared experiences with the people here; we come from similar backgrounds and [have similar] values, too."
About the Contributor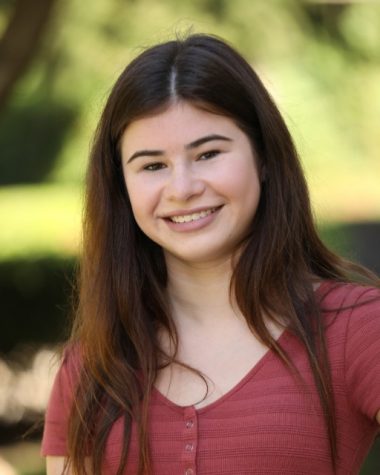 Sophie Kaplan, News Editor
Sophie Kaplan is looking forward to another great year of Lion's Tale work and is excited to be a News editor after serving as an Arts and Entertainment Editor this past year. Outside of newspaper work, Sophie is the vice-president of the Mental Health Awareness Club, heavily involved in the Junior State of America club, swims competitively and on the CESJDS team, and is one of the class of 2022 grade representatives.