Fresh take on racy musical "Chicago"
An affair. A scorned lover. A murder. A power-hungry prison warden. A charming lawyer. It's just another day on the set of "Chicago," the musical. Several racy elements of the suggestive musical prompted the creation of "Chicago: High School Edition," which CESJDS will perform on Thursday, Dec. 12, Saturday, Dec. 14 and Sunday, Dec. 15.
"Chicago," made famous by choreographer Bob Fosse, is very different from musicals JDS has put on in past years. "Chicago" focuses on two women, Roxie Hart and Velma Kelly, played by senior Davida Goldman and junior Ruby Mendelson respectively, who both seem to have become murderers. Chicago's craftiest lawyer, Billy Flynn, played by senior Dylan Fox, decides to take on both of their cases and turn them into the newest celebrities in order to sway the public's opinion.
"This year's [musical is] ultimately a much darker message that we're presenting," Goldman said. "We're challenging the way Americans view celebrities and fame and JDS hasn't done a musical like this in a long time."
Since this year's musical is a very dance-intensive show, Director of Arts Education and "Chicago" director Dr. David Solomon brought in a professional choreographer to work alongside senior Maya Bellas, who has choreographed the high school musicals in past years.
"It's much more difficult because I haven't been trained in flapper dancing," Bellas said. "I've taken different styles of dance but I'm not a dancer from the 1920s so I've had to look for a lot of inspiration from other shows and other 1920s dance moves that I've compiled together to use for my own choreography."
"Chicago: High School Edition" includes several changes to the original musical. For instance, the editing included shortening the dialogue, making it easier for high school students to perform with a shorter run time, and taking out some of the more explicit parts, such as cutting verses from one of the more popular songs, "When You're Good to Mama."
However, during rehearsals, the cast has found some instances where parts of the script that were edited did not need to be. They then decided to change some elements of the edited version back to their original form.
"It's a relatively new version of 'Chicago.' It came out late last year where it has been reconstructed for high school students," Solomon said. "It's a difficult show both in terms of its demands and expectations of the performers. The high school edition makes it a little more compact and edits it down."
Many of the dance segments were cut for length since the show is generally a two hour and 20-minute show, but now it will be between an hour and a half and an hour and forty-five minutes.
"['Chicago' is] such a great show; I hope that everyone comes to see it," Solomon said. "It's a classic 1970s musical that then became the famous movie that won the Oscar and it's funny, it's satire, it's a musical that has a lot of meat to it in that it reflects upon its times."
This story was featured in the Volume 37, Issue 3 print edition of The Lion's Tale, published on November 21, 2019.
Leave a Comment
About the Contributor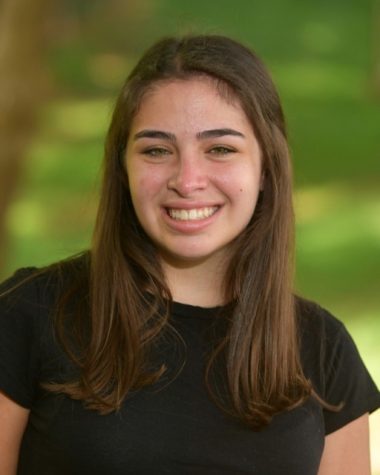 Maya Preuss, In-depth Editor
Maya Preuss is looking forward to continuing her time on Lion's Tale as an In-Depth Editor after previously serving as a News Editor and Assistant News Editor. Outside of Lion's Tale, Maya is also a member of the CESJDS Varsity Soccer and Basketball team. She is excited to work alongside Lion's Tale's amazing staff members and cannot wait for another incredible year on Lion's Tale.