Exploring Jewish history: Department creates program to educate teachers at CESJDS, beyond
The CESJDS Center for Excellence and Engagement is a new project led by the Jewish History Department that was introduced to the faculty on a professional day in August. This endeavor was taken on to help educate faculty at other Jewish day schools and public schools about Jewish history and how to cohesively integrate it into their school.
Jewish history teacher Rachel Bergstein is leading the project with help from the rest of the department. She recently participated in a teacher training meeting called "Humanizing Differences" in Loudoun County, Va. to discuss how different groups of people are represented in the county's curriculum.
The first program meeting for JDS teachers took place on Nov. 18. For the beginner's track, there was a crash course in Jewish history focusing on Ancient and Medieval times. Jewish history teacher Dr. Sara Coxe started off her session by asking the faculty, "What is Jewish history?" and "What was the first event that occurred in Jewish History?" While these questions are asked in high school classes like "Life Cycles," many of the teachers in the beginner's track were not able to answer.
Upper School STEM Coordinator Cassandra Batson did not grow up affiliated with any religion and said she was grateful to be able to learn more about Jewish history.
"Even before this project, I've already worked on several projects with other Jewish text teachers, so I feel like this gives me more confidence in knowing what I'm getting myself into," Batson said.
In track two, which was intended for teachers with more prior knowledge of Jewish history, the meeting was run with a different approach. Rather than being lectured by a Jewish history expert, the teachers sat in groups in a smaller classroom and the lesson was more discussion-based.
The Jewish history department plans to bring its program to both private and public schools. In many public schools, there is often only a single history class period devoted to learning about the Holocaust. There is an immense amount of information about the Holocaust that students should know, but this new initiative will work with schools to incorporate other significant historical and modern Jewish themes that could be taught during the rest of the history curriculum.
In private Jewish day schools, on the other hand, the program will help ensure that every teacher is equipped to address Jewish themes, historical figures and current events in their classes, no matter the subject they teach or their background.
"High school can be very compartmentalized," Bergstein said. "But Jewish history actually draws on so many things and tries to pull them together, which can be very interesting and exciting for students to know that the world is connected."
According to Bergstein, a lecture series on the project will be held for the larger JDS community in the spring of 2020. In the summer of 2021, Bergstein hopes to run the first teacher-administrator training session as the culmination of the project.
In addition, Jewish history teacher Dr. Daniel Rosenthal ('00) plans to launch an online guide for educators currently teaching Jewish history courses in schools across the country as part of the CESJDS Center for Excellence and Engagement.
"[The program] provides a lot of substance for this school in terms of how to construct an identity in the modern world among many different political challenges," Rosenthal said. "Jewish history gives us many maps for how to do that and what that might look like."
This story was featured in the Volume 37, Issue 3 print edition of The Lion's Tale, published on November 21, 2019.
Leave a Comment
About the Writer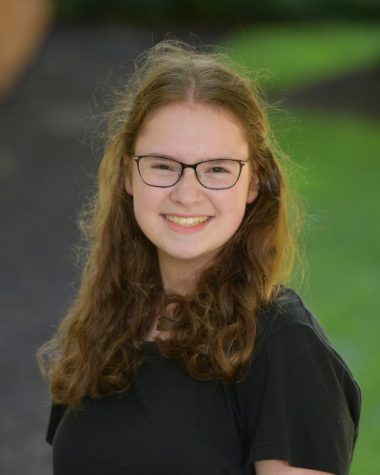 Rochelle Berman, Managing Editor, Copy
Rochelle Berman is excited to continue as the Managing Copy Editor of the Lion's Tale. She served as the Assistant Copy Editor prior to this year, and she is excited to step into an executive position. Berman also serves as the Student Conductor of CESJDS's Shir Madness, a co-chair of the American International Ambassadors club, and a member of the Student Council. Berman's favorite part of the production process is finding the final errors of a print issue before it is sent out to the printers. She cannot wait to see the growth that this upcoming year will bring to the Lion's Tale community.