Profile of Rachell Bitton, chef and JDS parent
Rachell Bitton has a passion for Middle-Eastern food, inspired by her grandmother and her Morrocan heritage. She is a full-time caterer and owner of a small business, Kosher Sustenance. She's also the mother of five CESJDS students. 
"I've been in the kitchen since I was a little girl," Bitton said. "[My grandmother] used to cook up a storm and I was always beside her and I learned everything — all the traditional dishes — and just developed a love of cooking and eventually turned it into my career."
For small events, she works out of her Kemp Mill home, but for larger-scale dinner parties or events requiring supervised kashruth, she cooks out of the Bender JCC kitchen. There, she is certified under Beltway Kosher. Bitton's business specializes in Mediterranean cuisine, but she loves to cook all varieties of food, such as Indian and California-fresh style. 
"I started very organically in this community by friends asking me to make this dish or that dish for a party they were having, and it eventually became this full-fledged business where I did event planning and catering," Bitton explained. "We offer gourmet, authentic, ethnic food, that's also kosher and otherwise not available around here."
In keeping with her Morrocan heritage, Bitton makes sure that the Mediterranean spice palate is infused into the majority of her cooking. Her favorite spice is harissa, a very hot sauce made from peppers, tomato paste, garlic and olive oil, which she grinds fresh in her kitchen. 
Her favorite dish to prepare year-round is a Morrocan fish poached in garlic and pepper tomato sauce. This season, as winter approaches, she is cooking a lot of pumpkin and fall vegetables. 
"One of my favorite things that we made this season was a vegetable tagine. We used pumpkin, leeks, chickpeas, zucchini. It just came out so beautiful, and it was so much fun just taking apart that pumpkin," Bitton said. "You usually see pumpkins on doorsteps, but it's food. People should be cooking and eating them."
Before settling in Kemp Mill and establishing her business, Bitton lived in El Paso, Texas. There, she hosted a short cooking segment on local television. 
"I was on the noon show on the local CBS affiliate. They were looking for someone to fill the segment and I went on and I made my Moroccan fish," said Bitton. "It was a really fun experience and of course we did the whole TV magic where we put [the dish] in the oven and then we take it out and it's perfectly ready."
In addition to running her own business, she is also a good friend and consultant for Erick Gilbert, the Food Services Manager for JDS. When cooks are out sick, Bitton takes their place. She also helped Gilbert revamp the lunch program, coming up with new items such as the sushi, wraps and grain bowl.
As a professional chef, Bitton has a unique insight into the state of the JDS kitchen. From her experience, she was more than impressed with the care and quality Gilbert's staff take for each meal.
"Their kitchen is such good quality. Their commitment to fresh ingredients and real food is amazing. When you walk through their refrigerator, they have all the fresh herbs in stock, all the vegetables," Bitton said. "They use brown rice, they try to keep things very wholesome. I am just so impressed with the commitment that Erick has to keeping things healthful and fresh and just fun. "
Gilbert finds Bitton to be a valuable resource for his kitchen, explaining, "she's pretty much doing everything a consulting chef does. And she's a fantastic cheerleader for our lunch program. She takes great photos and shares them on her social media pages."
You can follow Chef Bitton on Instagram @koshersustenance
View Comments (2)
About the Contributor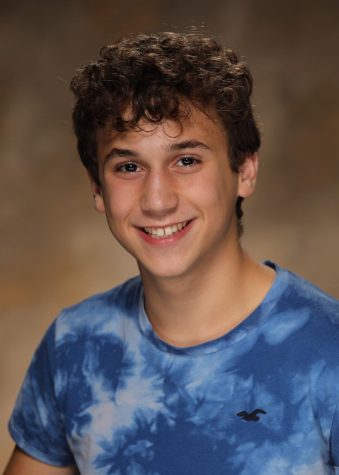 Jonathan Morris, Features Editor
Jonathan Morris is a Features Editor for The Lions Tale, as well an editor of CESJDS' literary magazine, Reflections. He is also a tenor in Shir Madness, the school's a cappella group. He enjoys working with multimedia, keeping up with local and national news and is enthusiastic to be on staff to help the broader community be informed on a myriad of relevant issues, as well as to help further the endeavors of student-led discourse.