After meetings, Israel trip has new precautions
Following feedback from parents, CESJDS Upper School administrators assured families of the Class of 2020 that significant reforms will be made to ensure the safety and proper management of students during the Irene and Daniel Simpkins Senior Capstone Israel Trip.
During a discussion panel held in the spring, parents of the senior and junior classes expressed their grievances regarding how the program and discipline within it were managed. In particular, parents directed their dissatisfaction at former Alexander Muss High School in Israel Head of School Mordechai Cohen, who oversaw the questioning and punishment of students following an alcohol and drug-related incident on the trip.
Dan Goldman, the father of a member of the class of 2020, attended one of the parent discussion panels and witnessed a "disconnect" between JDS' administration, AMHSI administrators and families.
"One of my biggest takeaways was that everyone was not on the same page at the meeting," Goldman said. "Hopefully the result of all this is a lot more clarity [and] a lot more transparency, [so] students, parents and AMHSI all know what to expect."
Seven weeks after the discussion panel, JDS announced via email that "Cohen will be stepping down as Head of School and will not be working with [the] CESJDS Capstone Trip."
The email, written by Head of School Rabbi Mitchel Malkus and Associate Head of School and High School Principal Dr. Marc Lindner, was sent to parents of the rising senior class on July 11, which detailed seven other key "changes/enhancements" that will be implemented this upcoming year.
The list included the following categories: "Medical care," "Travel to and from Eastern Europe," "Volunteer periods," "Policies and procedures around student behavior," "Communication," "Clarifying CESJDS' role in the trip" and "Program management."
Regarding JDS' role in the trip, the Upper School administration emphasized that JDS will be involved in every aspect of the student experience and that parents will have a constant stream of communication. AMHSI appointed their own "veteran teacher" to serve as a resource of program oversight and supervision while students are at various kibbutzim and service programs run by different organizations.
"I see that person's role more as the person who's going to do the planning for the volunteer period in advance to make sure that, as we put it in the email, accommodations are reasonable for students [and] that the experience students are going to have is somewhat equitable across the different volunteer experiences," Lindner said.
Additionally, in response to a medical emergency that occurred on the Eastern European leg of the trip earlier this past year, JDS announced that medical personnel will be available for that portion of the trip and AMHSI infirmary hours will be extended to accommodate after-hours medical concerns.
The recent incidents which prompted parent feedback did not influence senior Davida Goldman's desire to attend the Israel trip. While she remains excited to visit Israel for the first time, she has specific questions regarding the code of conduct that have not been answered.
"One of the things me and my dad were concerned about was learning how far the zero-tolerance policy goes," Davida said, citing rules forbidding drinking wine during Pesach and hypothesizing about other situations where conduct might be called into question.
While no specific revisions of the code of conduct were mentioned in the email, JDS administration emphasized in the email that the "approach utilized by AMHSI during the 2019 Capstone Trip will not be repeated." Lindner will quickly be informed and get involved if any specific disciplinary action needs to be taken.
"The rules, so to speak, to me, aren't changing in any kind of drastic way," Lindner said. "It's much more about how any violations will be treated and how things will be approached if something comes up."
Further updates to the trip have yet to be seen. However, Malkus and Lindner said in the email that they are "confident that the above changes, along with [their] ongoing involvement, will enhance this already special and unique capstone experience."
"Everything we've gone through recently with the trip is worth it if what ends up happening is that people continue to participate," Lindner said. "Everything about communication, program management and even discipline, the overarching principles there are to create the very best and most meaningful experience that hopefully is going to be really long-lasting for students."
This story was featured in Volume 37, Issue 1 print edition of The Lion's Tale, published on Aug. 27, 2019.
Leave a Comment
About the Contributor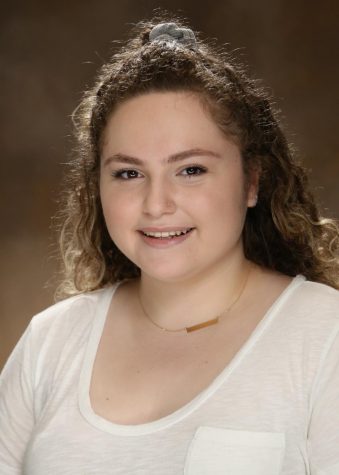 Josie Stein, Features Editor
Josie Stein is thrilled to continue her Lion's Tale journey as Features Editor. Aside from managing her section, she is a member of CESJDS' Shir Madness, mental health awareness club and is actively involved in her BBYO chapter. If she manages to find extra free time, she enjoys playing guitar and ukulele. Josie is excited to showcase the dynamic aspects of the JDS community and is looking forward to further developing her identity and voice as a student journalist.