Stand up for Jewish students in public school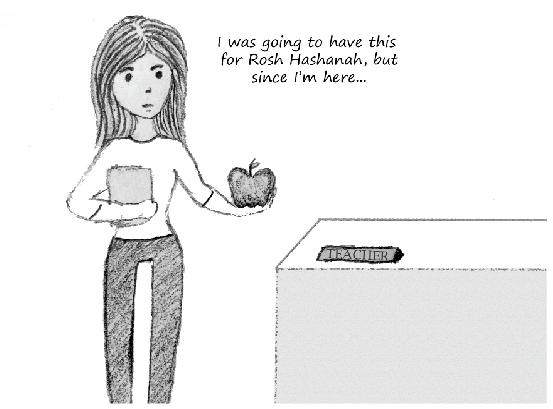 It is possible that next Rosh HaShanah or Yom Kippur there will be almost no children or young adults present in synagogue; they will sit in school instead. After Governor Larry Hogan mandated that schools start after Labor Day and still end in mid-June, public school districts must scramble to create a calendar that has enough educational days while still providing as much convenience as possible.
In an attempt to prevent all of the high holidays from becoming school days, the Jewish Community Relations Council of Greater Washington and the Washington Board of Rabbis released a joint "call to action" regarding Montgomery County Public Schools' proposed calendars for the upcoming year. 
The "call to action" is specifically in response to two of the five final schedule proposals which would keep Montgomery County schools open for both Rosh HaShanah and Yom Kippur, the two most important dates in the Jewish calendar.
As the largest Jewish school in the area, it is imperative that we follow the sentiments of the JCRC and WBR and take action against these two proposals so that MCPS continues to give these two school days off for fellow members of our Jewish community in public school.
Even though MCPS scheduling has no direct impact on CESJDS' schedule, we are a major component of the local Jewish community so we must stand up for those who would be immediately affected by this change.
While public schools are not allowed to ask students and employees about their religion, it is widely known that Montgomery County, has a large Jewish population. Given the fact that there are, according to the Association of Religion Data Archives, well over 30,000 Jews in Montgomery County, there would likely be a large percentage of Jewish students, teachers and other employees who would be absent on these days which is why MCPS has given both these holidays off in the past.    
The JCRC calls for the Jewish public school community to "send in comments … to express your concerns about how keeping schools open on the first day of Rosh HaShanah and Yom Kippur will impact you, your family members', or your students' attendance at school on those days." 
Our action should be to make sure that Jews in the public school community take advantage of this opportunity to be heard. We need to make sure that these fellow Jews are aware of these two potential schedules and, even more so, ensure that they take a stand against it so that the public school Jewish community is able to observe these two holy days.
This story was featured in the Volume 35, Issue 2 edition of The Lion's Tale, published on Oct. 20, 2017.