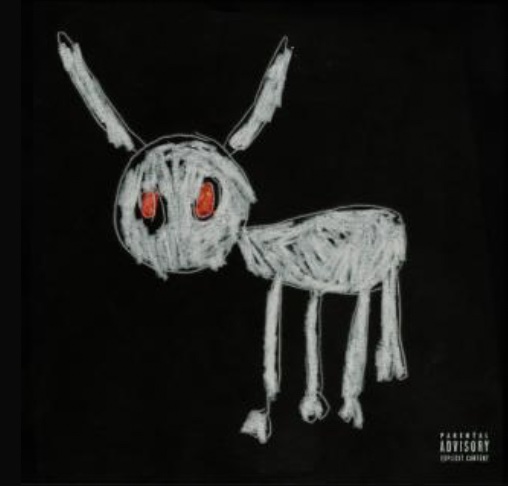 Aubrey Drake Graham has done it again. His 16th album, "For All The Dogs," has a variety of rapping and singing, making it one of his best albums yet. There is at least one song on the album that you will like, I guarantee it. 
Throughout the summer, Drake was on tour and had minimal time to finish the album, resulting in him delaying the release twice. Yet, he finally dropped the album on Oct. 6, a date that holds significant meaning to Drake. His brand, OVO, stands for October's Very Own and he was born in the month of October. The six represents the city of Toronto, where Drake was born. The area code, of Toronto, is 416, and Drake is nicknamed the "6ix God." With this much meaning put into just the release date, you can only imagine the significance behind the actual album.
The first thing I did when I woke up on the morning of the sixth was listen to the album. Right away, I knew it was going to become a classic and as I made my way through, I added each song that I liked to my Spotify playlist. By the end of my listening session, I had 22 out of 23 of the songs from the album on my playlist. The one not in my playlist is "Screw The World-Interlude" which is an interlude with barely any lyrics. 
"For All The Dogs" starts off with "Virginia Beach," one of my favorite songs on the album. It has an amazing melody, and Drake's vocal performance couldn't be better. The next song, "Amen," is similar, displaying angelic vocals and featuring Teezy Touchdown. 
The next five songs are arguably the best songs in the album for those who prefer Drake's rapping. With features like 21 Savage and J Cole, Drake does not miss. Mark my words, you will be hearing these songs blasted in cars, at clubs or at parties for months. 
One of Drake's best lyrical performances of all time comes in the song "Slime You Out." Drake has a full 30 seconds where he sings about each month and something about that month. For example, he sings "April, spring is here and just like a spring you start to spiral. May brings some warmer days, poolside gettin' very tan." However, you need to listen to it to fully get the gist of his lyrics. 
My favorite song in the entire album is "Tried Our Best." The chill nature of the song can put you in a relaxed mood, but the upbeat tempo also makes you feel happy and warm. Though Drake is known to be a rapper, this song highlights his incredible vocals which are sometimes underrated. 
One of the biggest features of the album is popular artist SZA, who is on two songs: "Slime You Out" and "Rich Baby Daddy." SZA's vocals fit well with Drake's and they both have an amazing flow. In addition, SZA's feature brought it listeners from her fanbase and different genres. 
This album is a combination of his last two albums, "Honestly Nevermind" and "Her Loss." "Honestly, Nevermind" is full of spectacular beats and levitating singing from Drake, while "Her Loss" has hype music that will amp you up for days. "For All The Dogs" represents modern Drake, and although I love Drake's old style, the new era of Drake could not be coming along better.
I truly can't stop listening to this album. In the shower, in the car, while doing homework, in bed, absolutely everywhere. As I listen more, I fall deeper in love with each song. Unfortunately, Drake recently said in a podcast that he is taking a break from music for a while to work on his health. I'm not too upset because he left us with this masterpiece to enjoy for years.