Not your average Joe
Recently elected State Delegate and alum proposes bills for social change
Months into his role as a Maryland State Delegate, Joe Vogel ('15) has already introduced a slew of bills on Maryland's big issues. These include requiring hospitals to test for fentanyl and providing tax credits on advertisements for small newspapers.
Vogel represents over 140,000 people in District 17, which encompasses Rockville and Gaithersburg. Vogel's interest in politics began at CESJDS where he learned important lessons about community service and justice.
"I remember having a lot of teachers who were really passionate about politics and advocacy and they taught me more about that which was really helpful at figuring out what I wanted to do with my life," Vogel said.
Vogel even met one of his political mentors in a Jewish context. State Senator Cheryl Kagan (D-17) was the Director of Community Engagement in the B'nai Brith Youth Organization while Vogel was a student leader. Kagan was one of the first people to endorse Vogel for State Delegate.
"For me, and I think for him as well, the Jewish values of Tikkun Olam or repair[ing] the world is inspiring and critically important, so, whether it's about helping people in need, protecting the environment or ensuring equity for all people," Kagan said.
He feels that his own diverse identity helps him understand the needs and concerns of many of these constituents. 
As a gay man, Vogel understands the perspective and issues of the LGBTQ+ community in Maryland. He is also a Latino immigrant, giving him first-hand knowledge of life as a first generation American and allowing him to speak to Maryland Latinos in Spanish about their concerns.
"Having had those experiences as a fairly diverse individual just by the nature of the complexity of my identities allows me to connect with people on a very personal basis on a lot of these issues," Vogel said. "I'm not just learning about these issues from reports or data."
Similarly as a Jew, he empathizes with concerns of Maryland Jews about the recent rise in antisemitism in the state, especially in Montgomery County. 
"I'm having conversations with members of the Jewish community, not just at forums, but with family friends, at birthday parties or at Shabbat dinners when I'm sitting around with people and they're sharing with me the fears that they have about the rise in antisemitism," Vogel said. 
In light of increased antisemitism, Vogel introduced a bill that would systematize the Attorney General's task force on hate crime into a commission. 
One of the groups that Vogel proposes should be on the commission is the Council on American-Islamic Relations (CAIR). CAIR is a nonprofit civil liberties organization that advocates for Islamic American rights. However, the Anti-Defamation League (ADL), another group on this proposed commission, reports "some of CAIR's leadership have used inflammatory anti-Zionist rhetoric that on a number of occasions has veered into antisemitic tropes."
While Vogel condemns the rhetoric of CAIR, he notes that everyone on the commission shares the common goal of making Marylanders feel safer in their communities. He explains that incorporating multiple different perspectives into the commission would help it cover more bases and represent more people.
"We have the opportunity here and I think the obligation to come together as different communities of faith, different races, different ethnicities, different sexual orientations [and] gender identities. We all have the opportunity to come together with one voice and speak up and help," Vogel said.
Vogel partially attributes his mindset of diversity and justice to the Jewish values he learned at JDS.
"What I think about most when I look back to my time at JDS isn't just the education, but also the values that were instilled in me," Vogel said. "This idea of Tikkun Olam, fighting for justice and equality, and the obligation that we all have to repair the world. Beyond just the simple education, the math and the science and the English, were those values that I carry with me now into this work." 
Leave a Comment
About the Contributor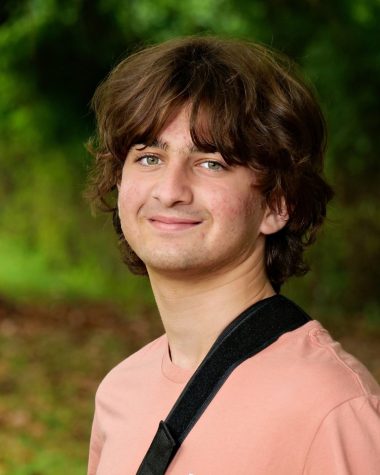 Ari Kittrie, Opinion Editor
As Opinion Editor, Ari is more than excited to put his best foot forward when writing, editing and designing spreads. Other than the Lion's Tale, Ari is on the Wrestling Team, and is very active in politics including having worked as an Election Judge this past November. Additionally, he has worked for many political candidates from all different political parties.