Fresh finds from the farm
Going to the Bethesda Central Farmers Market is one of the best things to do on an early Sunday morning, whether it's going to smell the baked goods, take a bite of a fresh crepe or just buy local produce.
The market, which hosts over 100 vendors year-round, is centrally located at Bethesda Elementary School. The market is open every Sunday morning from 9 a.m. to 1:30 p.m.
From baked goods to freshly prepared meals, the market has all anyone could want and more. The amazing smells wafting from the stands are enough to get me out of my house in the early morning to roam around the market before crowds arrive.
While the market does get crowded, the line to get in is usually short and the space doesn't feel overly crowded. However, with minimal parking, it can be hard to find a spot, especially in the late morning.
The Farmers Market follows strict COVID-19-protocols, including distancing, mask-wearing and a capacity limit. Because the market is completely outside, for many it feels safer than an indoor grocery store.
Most of the stands are local businesses and farms, which offer a variety of fresh food, whether it be prepared foods or groceries to take home.
In addition, the market is an excellent place to give back to community businesses that have suffered during the pandemic. Most of the stands are from the Maryland area and are small businesses that could use extra help during this time.
Because the produce is locally sourced and farm-fresh, it often pays to do food shopping at the market instead of visiting a crowded superstore like Giant or Harris Teeter. It can be a quick five-minute stop to pick up all your shopping needs.
You should visit the market no matter how far away you live. It can make for a perfect stop in the early morning, especially as the weather begins to get warmer.
About the Writers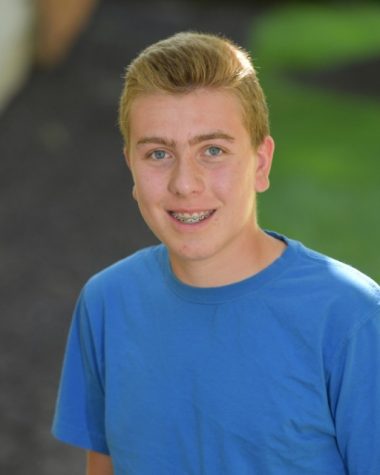 Eitan Malkus, Arts & Entertainment Editor
Eitan Malkus is thrilled to be continuing his work this year on Lion's Tale as Arts and Entertainment Editor. After previously serving as Assistant Opinion Editor, Eitan is excited to take on a new role and collaborate with our incredible editors and reporters. He enjoys both designing spreads and writing articles for both the website and print magazine editions. Outside of the newspaper, Eitan serves as Co-President of Class of 2023 Grade Government, is involved in Shir Madness and participates on the Varsity Tennis and Cross Country Teams. He cannot wait for another year of working on Lion's Tale Staff.