Seniors depart for Israel Trip amid pandemic
After an extended delay, the Class of 2021 will depart for  Israel for the Irene and Daniel Simpkins Senior Capstone trip on Monday, April 5. The seniors will be leaving just after Passover ends and will be quarantining for ten days at Alexander Muss High School in Israel before attending their regularly scheduled activities. The trip has been extended an extra two weeks to account for the lost time. 
Senior Sophie Shrock had prepared for the trip to be fully canceled. However, the news that they would be leaving shortly was a pleasant surprise. 
"You know, I wasn't really sure if we were going to end up going, I had unpacked and repacked twice," Shrock said. "Deep down, I couldn't imagine us getting on that plane, but I am now feeling super excited and relieved."
Although Ben Gurion International Airport has not yet opened to non-Israeli citizens, the CESJDS seniors, along with 200 other students who are staying at AMHSI, will be taking a chartered flight to Tel Aviv. 
"The Israeli government appeared to be much more open to our kids coming because they will not be dependent on any airlines flying from this country, it's a chartered El-Al flight," Dean of Students and Interim High School principal Roslyn Landy said. 
While the trip will be shorter, Shrock says she hopes to enjoy similar activities to those of the previous trips while still following COVID-19 restrictions. 
"Since so many people in Israel are vaccinated, I'm hoping the trip can be similar to the one that happened last year," Shrock said."Hopefully we can go on day trips around the country and bond with our grade in a COVID-safe environment." 
The students will be tested for COVID-19 on Friday, April 2 before their departure to Israel and will depart on May 31 in order to quarantine for seven days before attending prom and graduation. 
"A lot of the students have been vaccinated here, and we believe the rest should be vaccinated in Israel," Landy said. "So, if our government allows them to come in without quarantine then they can stay an extra few days, but we don't know."
Despite the uncertainty still surrounding the details of the trip, Shrock hopes to enjoy the last couple of months of her senior year after an unprecedented pandemic sidelined some of the most important senior experiences for the Class of 2021. 
"After this weird senior year, I'm looking forward to spending two months with my grade in Israel and hopefully regain some sense of normalcy," Shrock said. 
About the Contributor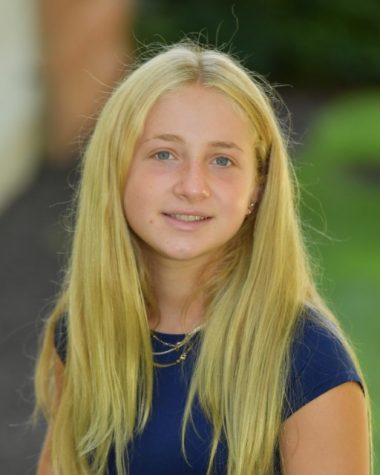 Daniela Abrams, News Editor
Daniela is extremely excited to be  continuing her time on Lion's Tale as the News editor. Daniela loves working on designing spreads and especially loves writing articles. She is thrilled to begin this chapter with the new staff and take on the responsibility of working with reporters. She can't wait to become closer with the Lion's Tale staff. Outside of the newspaper Daniela runs cross country and track for JDS, plays guitar, and is a committed member of the debate team. She can't wait to see what this year holds for her and all the other staff members!