An anti-racist TV guide
When trying to educate myself on systemic racism in light of this summer's protests for racial justice, I came across multiple TV series and movies that powerfully capture the subject of racism and its effect on people's lives.
As part of the "Black Lives Matter" collection on Netflix, the TV series "All American" offers a drama-filled look at racism on a teenage level. The show follows the life of Spencer James, a Black teenager from Crenshaw in the Los Angeles area, who is recruited to play football at Beverly Hills High School. While the show is seemingly a typical high school drama, it tackles issues like racial discrimination, racial profiling and class discrimination.
Watching the show helped me see the disparity and inequality that exists between the lives of white people and Black people in America.
Similar to "All American" is the drama "The Hate U Give," based on the best-selling book which tells the gripping story of Black teenager Starr Carter who feels trapped between two worlds. Carter attends a prestigious preparatory school which is predominantly white, and she simultaneously lives in a predominantly Black, poor neighborhood. When a police officer fatally shoots one of Carter's unarmed Black friends, she tries to fight for justice for him by protesting and testifying before a grand jury.
I would recommend "The Hate U Give" to older teenagers as it is a great way to educate yourself on what people go through when their loved one is killed in an act of police brutality as well as the ongoing protests calling for police reform.
Another must-see movie is "Hidden Figures," which has a light feel to it but nevertheless tells the powerful and true story of three Black female mathematicians who worked at NASA in the 1960s.
The women are not seen or treated as equals to their white, male co-workers and they begin to fight for their rights by desegregating their wing of the campus and becoming the brains behind the operation to send astronaut John Glenn into space.
While some parts of the movie may be a little long, I believe that it is a must watch to learn about the discrimination that Black Americans face in the workforce.
A more solemn choice is the eye-opening Netflix documentary, "13th," which details the complexities behind the 13th Amendment and the rising incarceration rates of Black men in America. Instead of a drama filled movie, this is more of a historical account and may seem to drag on for younger viewers.
The Netflix award winning series, "Dear White People" is also a great option. This drama-comedy details the lives of a group of students of color at a primarily white university. The students are set apart because of their skin color and face many racist remarks, comments and scenarios.
I would recommend this show as the types of storylines are real life scenarios that illuminate the challenges that Black people face each and every day.
Each of these shows and movies has a different point to make about racism, and viewing some, if not all, will benefit you in educating yourself about the prevalence of racism in our country and the world today.
About the Writer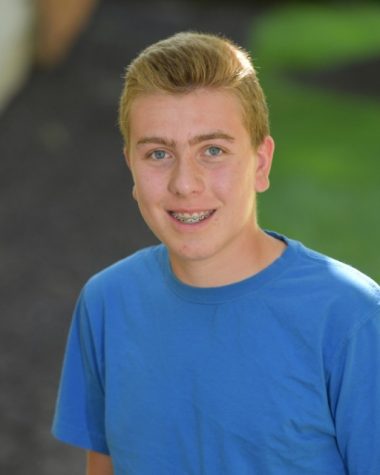 Eitan Malkus, Arts & Entertainment Editor
Eitan Malkus is thrilled to be continuing his work this year on Lion's Tale as Arts and Entertainment Editor. After previously serving as Assistant Opinion Editor, Eitan is excited to take on a new role and collaborate with our incredible editors and reporters. He enjoys both designing spreads and writing articles for both the website and print magazine editions. Outside of the newspaper, Eitan serves as Co-President of Class of 2023 Grade Government, is involved in Shir Madness and participates on the Varsity Tennis and Cross Country Teams. He cannot wait for another year of working on Lion's Tale Staff.