Purple line expansion into Bethesda will allow for faster commutes
The ambitious Purple Line expansion of the Washington Metro is set to resume construction after Maryland's Board of Public Works approved a $250 million legal settlement on Dec. 16. The board unanimously voted to compensate the construction companies for delays related to contract disputes after many months of gridlock. 
The 16.2-mile light-rail project began in 2017 and is set to be a suburban expansion of the District's metro system. When finished, the project will span from east to west, connecting the bustling streets of downtown Bethesda to the eastern Washington suburb of New Carrollton, Maryland. 
Thus far, the $5.84 billion expansion project has been overrun with delays and cost disputes. In September, the contractor of the project quit over presumed legal disputes, shutting down construction for almost three months while lawmakers tried to come to an agreement with construction companies. 
The construction companies received their first $100 million by Dec. 31. The remaining $150 million will be paid during 2021 when a new contractor is chosen to head the project. 
Freshman Taylor Polonsky lives near the construction site and mentioned that the project is riddled with road delays and closures. 
"There have been … roads being closed and … there was a point where one of the other [metro] lines was closed because they were doing construction over it," Polonsky said. 
While the project was expected to be completed by 2022, Maryland Transportation Secretary Gregory Slater estimates the line will begin transporting passengers around 2024. Slater said that a new contractor will be hired within the next year and construction will resume in late 2021 or early 2022. 
Facilities and Transportation Director Bill Belke believes that once open, the new metro line will help students and staff who live in the Silver Spring area get to school quicker. While the new line does not run directly to school, students and teachers can transfer lines to allow for a faster commute. 
"Depending on where people live, it will enable them to get to a closer station and then get on the Red Line to take the train up to the White Flint station," Belke said. 
The Purple Line will intersect the Metro Red Line in Bethesda, where from there, students and staff will be able to commute to the Rockville area near CESJDS. The Red Line also offers access to Northwest Washington and access to Metro Center, where riders can transfer to other rail lines. 
While the construction phase of the project has been controversial thus far, Polonsky says that the purple line will offer her a convenient way to travel to farther away places. 
"It would be more convenient for overall travel," Polonsky said. "If I decided to go to Bethesda, I wouldn't have to have my parents drive me." 
About the Contributor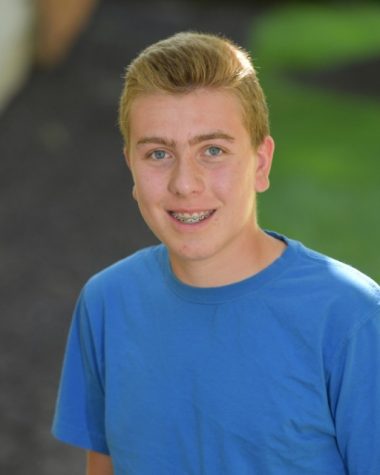 Eitan Malkus, Arts & Entertainment Editor
Eitan Malkus is thrilled to be continuing his work this year on Lion's Tale as Arts and Entertainment Editor. After previously serving as Assistant Opinion Editor, Eitan is excited to take on a new role and collaborate with our incredible editors and reporters. He enjoys both designing spreads and writing articles for both the website and print magazine editions. Outside of the newspaper, Eitan serves as Co-President of Class of 2023 Grade Government, is involved in Shir Madness and participates on the Varsity Tennis and Cross Country Teams. He cannot wait for another year of working on Lion's Tale Staff.