Opinion: Attendance should not be required on Zooms outside of class
Expected attendance in periods such as Kabbalat Shabbat, advisory, Zman Kodesh and special assemblies do not serve a greater purpose and should be made optional for the sake of the students. 
Kabbalat Shabbat is typically an interactive assembly which serves as an opportunity for the students to welcome the weekend. However, the assembly has changed in an attempt to adapt to virtual school. Over Zoom, this block of time does not greatly benefit the students, and should not be a required period to attend. 
With the incoming weekend, students are rushing to get their schoolwork done, and the thirty-minute break that could occur without Kabbalat Shabbat would greatly aid them in doing so. Instead, students are expected to join Kabbalat Shabbat in between their lunch and office hours, interrupting either their work period or their time to decompress. 
In addition, special assemblies, excluding Yom HaShoah, should be optional on Zoom. Students do not gain anything from these assemblies and should be given time to sleep in, catch up on work or socialize instead. 
Students are also required to attend advisory meetings every Monday. These meetings serve as a time for students to talk with one another and discuss their workloads, or work strategies. While my advisory meeting is a sometimes helpful time to discuss student workload, my peers say otherwise.
Most say that advisory is a period where they talk with friends in breakout rooms or sit silently while their teacher talks. This period could instead be used to give students more rest time, especially because Mondays are the first days of the week.
The required period students feel most strongly about is Zman Kodesh. As a Jewish school, I understand that it is important for many to have time to pray and reflect; however, those who do not value it should not be required to attend. 
Many kids who do not want Zman Kodesh will not put forth any effort into making the experience meaningful. In addition, most students already attend three classes that connect us to our Jewish roots. As a pluralistic school, it should be taken into consideration that not all students pray every day on their own, and since lately everything we do is independent, it wouldn't make sense for the school to force it.
Students have expressed concern that they are receiving little sleep each night. If Zman Kodesh became optional, students would be receiving an extra 30 to 40 minutes of sleep. This extra half hour would be of great benefit. 
While the effort the administration has put forth to help make this school year as normal as possible is greatly appreciated, the mandatory special programs and classes often cause more annoyance than meaning due to the online school experience.
About the Contributor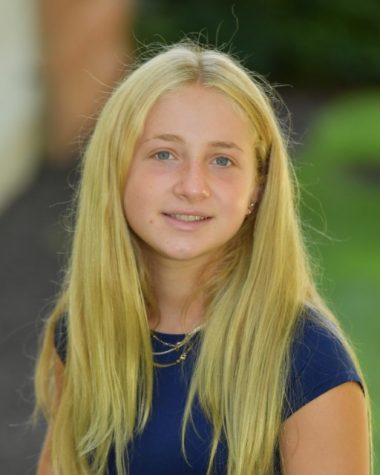 Daniela Abrams, News Editor
Daniela is extremely excited to be  continuing her time on Lion's Tale as the News editor. Daniela loves working on designing spreads and especially loves writing articles. She is thrilled to begin this chapter with the new staff and take on the responsibility of working with reporters. She can't wait to become closer with the Lion's Tale staff. Outside of the newspaper Daniela runs cross country and track for JDS, plays guitar, and is a committed member of the debate team. She can't wait to see what this year holds for her and all the other staff members!