Administration prepares for economic uncertainty
CESJDS is feeling the economic ramifications of the coronavirus pandemic and preparing for future uncertainty while not currently being in a dire situation.
"For this school year, because [the pandemic] happened at the very end of the payment cycle, it has not been a major issue," Director of Enrollment and Tuition Assistance Orna Siegel said. "Relative to the size of the overall tuition we collect each year, it is a relatively small amount that families are saying they cannot pay or they aren't sure if they are going to be able to pay."
Chief Financial Officer Julie Hoover said that when JDS transitioned to distance learning in mid- March, it had already collected 93 percent of its tuition revenue. Most families who were not done paying had only one or two more payments left to make.
"So far, we have been pretty well able to weather the changes, and like any business, you need to look at your expense base and look at places where you might be able to trim without compromising the quality of the education," Hoover said. "We would want to make sure that any changes wouldn't affect how we are delivering the education to the students."
JDS is working with individual families facing financial hardship to determine how much money families will be able to cover and how much assistance they will need.
Head of School Rabbi Mitch Malkus announced in an email that the school created and is currently campaigning for a special tuition assistance fund. The fund will provide support over the next two years for families financially burdened by the outbreak. According to Siegel, it is important to continue granting this financial aid despite the uncertainty the school faces.
"One of the things we did learn from the [Great] Recession was that keeping enrollment strong is imperative in a crisis like this," Siegel said. "If someone is going through a hard time, it is better to keep them in the school with an emergency one-year award so
they can stay long-term."
In addition to the supplementary financial aid fund, Malkus wrote in his email that "CESJDS received a Payment Protection Program (PPP) loan through the Small Business Administration." The loan is allowed to cover the payroll for all of JDS' employees, including teachers, maintenance and food staff, and can be used to pay for rent and utilities.
However, the PPP loan cannot
cover all the expenses of the school. JDS continues to expand its technology platform to possibly allow some students to stay home and participate in class remotely while some students are on campus. The equipment necessary for this education model, as well as virtual communication platform Zoom and remote filtering, could cost over $100,000 which is not covered by
the PPP.
JDS also launched its annual Ma'ayan campaign, as they do each spring. This year's mailing letter, however, slightly deviated from the usual messaging to adapt to the current circumstances.
"We decided that it was prudent to go ahead and do that again, this year, acknowledging that there are some people who are enduring financial hardship and that some people may not be able to give as much as they have given in past years," Director of Development Sharon Metro said. "JDS has increased needs now so we are also relying on those who are able to give more, to please do so."
JDS is expecting that some families will need to decrease their donation or not donate at all but believes this will be offset by other families giving more than usual, which, according to Metro, is what typically happens in a fundraising campaign. Hoover said the Ma'ayan campaign is receiving donations at the same pace as last year and is currently on track to meet the
budget.
Even with donations where the school projects them to be, there is a risk of decreased enrollment in the upcoming school year because families may not be able to afford tuition due to the pandemic. Siegel said that while it is too early to tell, some professionals have suggested the possibility of a 10 percent decrease in enrollment in Jewish day schools in North America.
"A lot of it will depend on how deep school will be able to dig to give financial support, additional or emergency financial support to families to make them feel safe in making that decision," Siegel said.
This story was featured in The Lion's Tale's June 2020 magazine.
Leave a Comment
About the Writer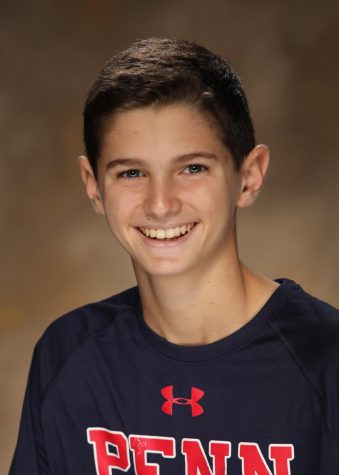 Oren Minsk, Editor-in-Chief
Oren Minsk is very excited to continue working on The Lion's Tale as Managing Copy Editor after previously working as a reporter and in the In-Depth section. He particularly enjoys the supportive community of the Lion's Tale, as well as the constant feedback and advice which enables him to become a better writer, editor and reporter. Aside from The Lion's Tale, Oren runs cross country in the fall, and track in the winter and spring.
He is also interested in politics and involved with the JDS debate team and the JDS Junior State of America chapter. Oren volunteers with the Friendship circle and enjoys traveling around the world.