Linder to leave, Landy to step in as interim principal
School Principal and Associate Head of School Dr. Marc Lindner will leave CESJDS at the end of this school year after five years at the school to be the head of school at Los Angeles' Sinai Akiba Academy.
At the start of this school year, Lindner and his wife discussed how the distance between Washington, D.C. and Southern California, where most of their family lives and their older daughter goes to college, is too large.
Soon afterward, the head of school position came up in Los Angeles and "seemed like the right thing to pursue" because Lindner had been working up to that position. Lindner will be responsible for managing grades Pre-K through eight, and he hopes to apply his experiences at JDS to his new position.
"There will be many things that I have learned here that I will absolutely be able to apply in my new role there," Lindner said. "And, because it's also a Jewish context, everything that I have worked on here that has touched on the Jewish aspects of what JDS is will be helpful to me there, too."
Lindner believes that one of the "Jewish aspects" that JDS has mastered is the meaning of pluralism.
"I think that JDS, the pluralism here, is, I like to call it well-articulated, and what I mean is that there really is representation of a lot of different types of Jews who go to JDS. So, that's really been a pleasure for me to work in an environment where there's that real span," Lindner said.
With Lindner's announcement, JDS was faced with two options: to begin the search for a new principal or promote a current member of its faculty to the position during the interim.
"It feels as though, especially given what's transpired since we made this announcement with the coronavirus, that this is not an environment where we can do the search that we want to do [to find a replacement]," Head of School Rabbi Mitch Malkus said.
Before the search begins, Dean of Students Roslyn Landy will start her tenth non-consecutive year as interim principal. In past transitions, Landy drastically changed the Jewish Texts curriculum by making it elective-based rather than a list of required classes.
Similarly, she changed morning minyan to Zman Kodesh and expanded the service options to include different forms of prayer and self-expression.
"I will be in charge of the campus and the student aspect of the school, as I always have been, and [Dean of Academics] Ms. [Aileen] Goldstein will continue to supervise faculty supervision, evaluation, curriculum. We will also consider having other faculty members step in to help in other areas," Landy said.
Due to the pandemic, Landy will focus less on implementing new policies and more on managing a potential extension of distance learning.
"No matter what we may have planned for the 2020-2021 school year, we cannot make any plans at this time because we do not have enough information to know what August will bring," Landy said.
When Landy's time as interim principal ends, Malkus would like the new principal to embody Lindner's collaborative nature.
"I think Dr. Lindner brought a real sense of working together with students and families, being able to listen to people and to be able to solve problems as they came about," Malkus said. "Then also we always want someone who's thinking about what is the future of high school education and what does a Jewish day high school look like and how might that be different in the future than it is today."
With this emphasis on collaboration for the future principal, Malkus also wants to involve students and families more heavily than there were in the search for Lindner. However, there are currently no definitive search timelines because of the pandemic.
This story was featured in The Lion's Tale's June 2020 magazine.
Leave a Comment
About the Contributor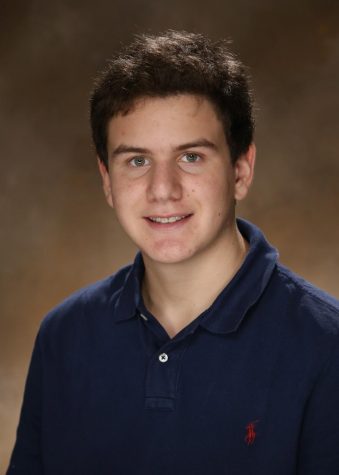 Matthew Rabinowitz, Managing Copy Editor
When Matthew Rabinowitz is not serving as the Managing and Copy Editor of The Lion's Tale, he enjoys writing and participating in various political activities, such as going to Model UN conferences and attending Junior State of America conventions. Additionally, he loves to try new foods. After being the News Editor, he hopes to ensure that the entire paper is up to the standards of reputable news organizations around the country and can provide members of the CESJDS community with relevant information as fast and efficiently as possible. His favorite part of being on the paper is the satisfaction of publishing a new article or having an article he edited published.