Freshman wins wrestling championship by beating opponent he lost to one week prior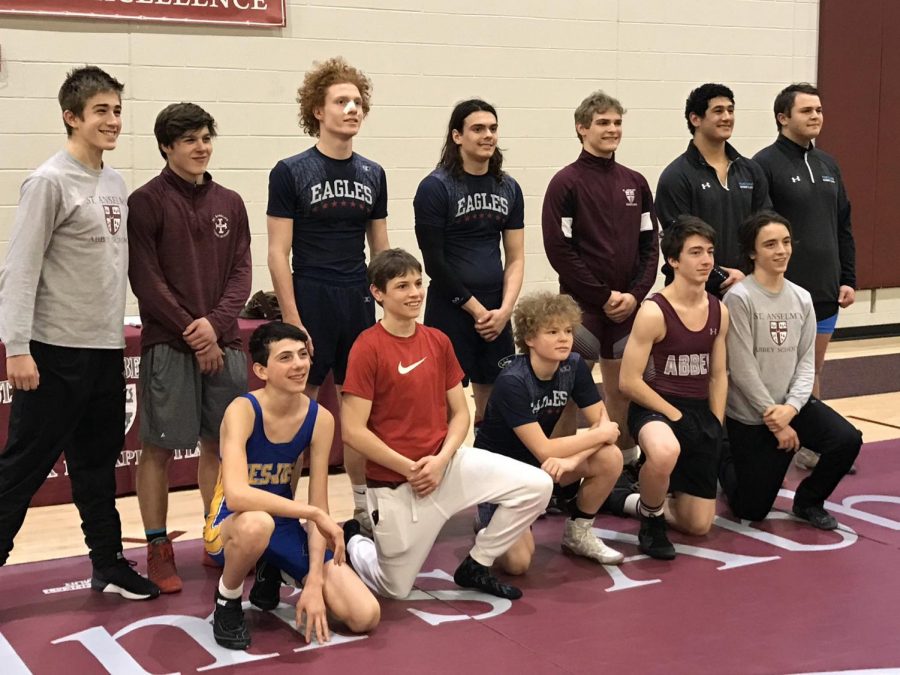 Freshman and wrestler Oliver Ferber won his weight class at the Potomac Valley Athletic Conference Wrestling Championships after losing to the same opponent the previous week. 
Varsity wrestling coach Chuck Woolery said that after Ferber lost to the opponent a week before, they reviewed a recording that a teammate's parent took of the match to correct mistakes for Ferber's next match against the same opponent.  
"My coach is awesome, and he taught me a lot," Ferber said. "There is no way I could have won the match without him."
During this match, Ferber performed eight takedowns, winning the championship 15-12. Although this is only Ferber's second year wrestling, his eight takedowns in one match set the CESJDS record.
"I am really proud of Oliver because he wrestled a really good match. He did what he wanted to do against this guy perfectly and he had wrestled him once before and lost to him, and then realized what he had to do to win, and he was able to do it," freshman Sam Winkler said.
Ferber excelled with his quick movement and footwork throughout the year, but his dedication to practice may have helped him the most. 
"Wrestling is not about being smart on the mat, but [it is about] being smart off the mat and learning techniques and strategies to defeat people like Oliver did," Woolery said.
Ferber is one of seven on the boys varsity team. Woolery believes having a small team is beneficial because he has more time to work with players individually. However, he would like players to have more teammates to wrestle with and would love to have some girls on the team.
After Ferber won his match, the coach and the rest of the team were ecstatic because he was the only champion from JDS. 
"They are my kids. They are my boys. I love watching them blossom and learn new moves. My goal for them is not that they are champions but that they continually improve and be good sportsmen. … It's just fun to watch," Woolery said. 
Wrestling is a demanding and tiring sport, but Ferber said that after a long day at school, wrestling feels like a relief and a place where he can get all of his stress and anger out. 
The team has another tournament coming up in a few weeks and the boys are training hard to prepare for it.