Boys varsity team falls to PVAC conference leader Sandy Spring on Wednesday
The Lions varsity team suffered their second loss of the season, as Sandy Springs Friends School defeated them 66-47.  The Lions, who had just come off a 65-31 win against Washington Christian Academy, were hoping to defeat Sandy Spring (4-0), who are currently at the top of the conference. The team had high expectations for the game, but Sandy Spring's defensive pressure and athleticism gave them the edge. The Lions now have a record of 3-2.
In the first quarter, Sandy Spring got off to a quick start and went up 17-8. An electrifying dunk from number 11, Mohamed Toure, gave Sandy Spring the momentum they needed. 
As the game continued, Sandy Spring kept up their defensive pressure and hot shooting.
JDS' scoring was led by junior Tyler Farkas who finished with 17 points. Despite Farkas' best efforts, Sandy Spring kept a consistent lead throughout the game and finished with a 31-14 lead at the half.
"The problem was our aggressiveness," Farkas said. "A lot of times we got scared and kind of gave in to their pressure and did not keep going."
Farkas also complemented Sandy Spring's preparation, as he felt that they had the athletic advantage and were more ready to play.
Despite their mistakes, the Lion's had strong performances from their less experienced players, including freshman David Fritz and sophomore Eli Gordon. Both played more minutes than usual and had strong contributions with their defense, passing and scoring. Fritz finished with three points and Gordon had a strong defensive performance with two steals. 
"[Fritz and I] got some nice minutes as young kids on the team," Gordon said. "I like the fact that coach [David McCloud] gave us a shot."
Following the Lions' wins against WCA and Beth Tifoloh, assistant coach Brad Pinchback was disappointed with the team's performance in the Sandy Spring game.  
"I do not feel like we played up to our potential," Pinchback said. "And we had a lot of unforced turnovers just because we were forcing some things, and I am not real happy with our defense. Next game I hope to see a better performance."
Leave a Comment
About the Contributor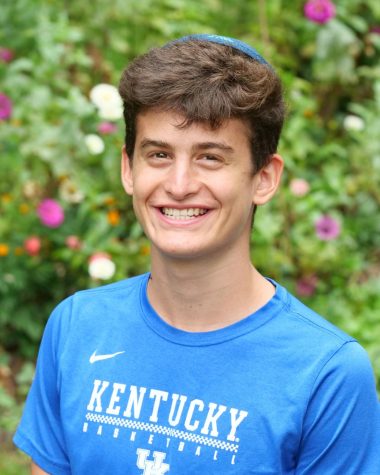 Matan Silverberg, Managing Editor, Copy
Former sports editor Matan Silverberg is very excited to serve as a Managing Copy Editor for the Lion's Tale this year. Writing is one of Matan's biggest passions, and he enjoys the challenging yet satisfying process of restructuring and editing articles. When he is not editing articles, one might find Matan jogging through Rock Creek Park with his dad, playing basketball with his little brother, or perfecting his ice skating at the local rink. Matan looks forward to working hard with his co-executives and other staff members to make the Lion's Tale the best place that it can be.