Ninth Grade Shabbaton Recap
Freshman Talia Sporkin:
"The Shabbaton was meaningful and special because we were able to share the experience as a grade. I think it really made our grade a stronger community and allowed people to get to know the dynamics of the grade. We bonded over a beautiful Havdalah service and how cold it was! Overall it was an amazing experience."
Senior Ahava Freeman:
"It was very different because we had a lot more freedom and responsibility. We helped plan activities and were responsible for making sure the freshman were having fun and being safe. We had a lot of free-range and were treated as adults. I liked the amount of freedom we got and the ability we had to make the Shabbaton fun for the freshmen."
History teacher Matt Cohen:
"It [the 9th grade Shabbaton] was different [than the senior Shabbaton] in the sense that the seniors have a very been-there-done-that mentality; they know what these are about and what to do. At first, the freshmen were trying to figure it out and how to bond together. By the end, I believe the class really bonded together. It was a fun experience!
 The most meaningful part was getting to see the seniors interact and support the freshmen. They took on the challenge with enthusiasm and passion and it showed! The seniors were a tremendous help and enjoyed watching the freshmen look up to them."
About the Contributor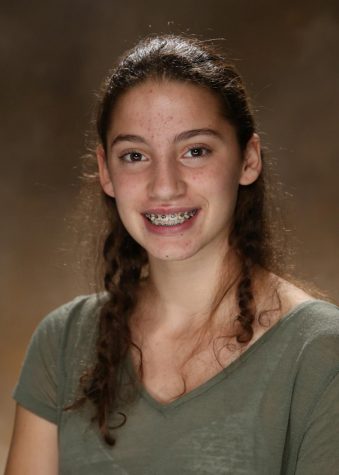 Sophia Miller, Sports Editor
Sophia Miller is looking forward to another year working on the Lion's Tale as sports editor after previously being assistant sports editor. In addition to managing her section, she spends her time playing on the CESJDS Varsity Basketball, Softball, Track, and Cross Cross Country teams. She also enjoys participating in the debate club, JSA, and writing for the Hebrew literary magazine. She is excited for the year to come and to show the JDS community different aspects of athletics and other issues in the school.