Rising up: Enrollment increases after dwindling for over a decade
For the first time in 15 years, the CESJDS student body grew, with a total enrollment of 920 students in both the Lower and Upper Schools.
"We've been working really, really hard, and what's amazing … is [that] it has nothing to do with me and everything to do with the quality of the teaching, the quality of the program [and] the excitement among students and parents to get the word out," Director of Enrollment and Tuition Assistance Orna Siegel said.
A total of 167 new students enrolled at the beginning of this school year. This is a notable increase from last year, in which 132 new students enrolled, and the year before, in which 141 new students enrolled. One hundred and two new students are in the Lower School, 37 are in middle school and 28 are in high school.
JDS' average attrition–the annual number of non-graduating students who leave–has stayed at nine percent over the past five years, aligning with independent schools around the nation. Without students whose parents work at the Israeli Embassy in Washington, D.C., many of whom return to Israel after only a few years, JDS' average attrition is only seven percent. Attrition, combined with graduating students, had outweighed JDS' new student intake for 15 years, until now.
"Usually, the main reasons that students leave the school are what we call either financial or value [reasons]," Siegel said. "[Financial], meaning, it's really hard for families to afford the school and they leave even though we give them tuition assistance. Or, what we call value, where they feel like the product that they're getting isn't worth the cost they're paying even with tuition assistance, or they might be a full-pay family."
Siegel's position was created two years before JDS' sixth grade was moved to the Upper School campus and revamped in 2016. Since then, the admissions department has been extensively analyzing the reasons families choose to leave or come to JDS in order to make modifications to the school that increase family satisfaction and enrollment. Student and parent ambassador programs have also expanded over recent years in order to foster school growth.
"The interest in the middle school has really increased strongly and essentially took a big jump up with the new sixth graders this year," Siegel said. "This is the first time we've strongly increased the number."
In addition to appealing to new middle school families, JDS' admissions department has been building a closer relationship with the Israeli Embassy because the school values the diversity and connection to Israel that Israeli students provide. Last year, there were 42 students from the Embassy, and there are 52 this year.
Another source of students came when the American Hebrew Academy (AHA) shut down at the beginning of the summer due to financial reasons. AHA was the only pluralistic Jewish boarding school in the United States, and its closing left almost 100 high school students looking for new schools, three of whom chose JDS.
For teachers, JDS' positive enrollment is both encouraging and instills confidence of JDS' economic standing.
"A positive enrollment means that the fiscal health [of JDS] is strong, such that I don't have to think about it all. This means that I can focus on enjoying my teaching," high school math teacher Victoria Ball said.
Ball's first year teaching at JDS was when the Great Recession hit in 2009. From 2009 to 2011, JDS' enrollment decreased by 200 students. According to Ball, the decline in enrollment led to a decrease in morale among faculty members because many were concerned about the school's economic state.
Ball appreciates the increased enrollment not only for the economic security that it brings, but also for the new students in her classes.
"I think new students bring a lot of energy and different ideas," Ball said. "Something that has always made me really happy is that, on the whole, most new students really like it here."
Even if not all new students at JDS were originally planning on enrolling, such as those from AHA, Ball is glad that enrollment is flourishing due to its impact on the surrounding area.
"I think most people who work here are really proud about what we do here. Even if enrollment is perhaps primarily a function of economic conditions, more than anything else, it feels really good to know that this product we take such pride in is a desirable commodity to the community," Ball said.
This story was featured in the Volume 37, Issue 2 print edition of The Lion's Tale, published on October 4, 2019.
Leave a Comment
About the Contributor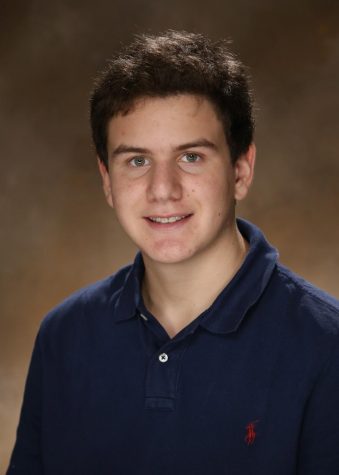 Matthew Rabinowitz, Managing Copy Editor
When Matthew Rabinowitz is not serving as the Managing and Copy Editor of The Lion's Tale, he enjoys writing and participating in various political activities, such as going to Model UN conferences and attending Junior State of America conventions. Additionally, he loves to try new foods. After being the News Editor, he hopes to ensure that the entire paper is up to the standards of reputable news organizations around the country and can provide members of the CESJDS community with relevant information as fast and efficiently as possible. His favorite part of being on the paper is the satisfaction of publishing a new article or having an article he edited published.