Glossier vs. Innisfree Lip Balm Comparison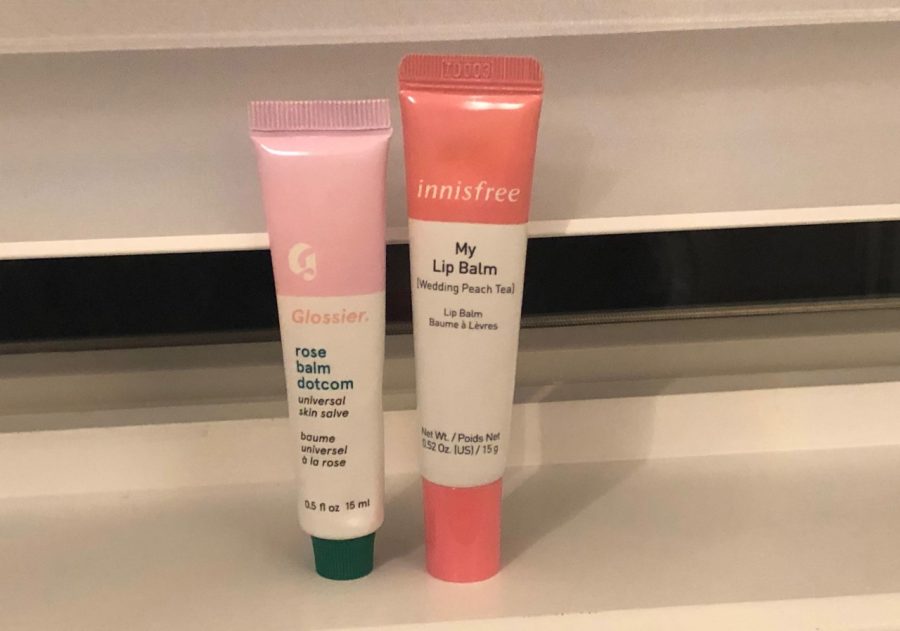 Popular lip gloss brand Glossier balm dotcom faces new competition: a new Korean beauty brand called Innisfree that recently appeared on Sephora's website has gained in popularity. 
Similarly to Glossier, Innisfree has lip balms that come in an array of flavors. The flavors available on Sephora's website include wedding peach tea, mint earl grey, wild hibiscus, sky vanilla tea, very berry tea and dried rose tea. Innisfree does have its own company website that has more options.
I purchased the wedding peach tea balm which costs $10 versus Glossier's $12. The Innisfree lip balm has more product in the tube which justifies the high cost, but Glossier's lip balm lasts one and a half times longer before it expires. 
Innisfree has 11 flavors on its U.S. website while Glossier has eight flavors. However, Innisfree's flavor selection is not as diverse as Glossier's. Glossier's flavors do not stick to one particular theme   I which like more because there is more variety, Innisfree's balms have a tea theme for their flavors. 
Additionally, Glossier's balms are meant to have a sheer pigment making them translucent, while Innisfree's balms have a much more noticeable pigment. I definitely prefer a more sheer pigment because it is more versatile for everyday wear, however, Innisfree's balms are perfect for fancier events or if I want more color for a different look. 
Innisfree's lip balms are scented with their respective flavors and have pigments ranging from clear to pink hues to red hues. Flavors sky vanilla tea and homemade lemon tea transform from clear to more sheer shades of pink, and there is a clear option too. The Innisfree balm has the same waxy, soft and wearable texture as Glossier's balms. 
Overall, I believe both lip balms are great in their own way. In my book, Glossier is the clear winner due to its wider variety of flavors rather than just sticking to only one theme. To Glossier, each balm is its own unique theme.