Lions mercy Mustangs after slow start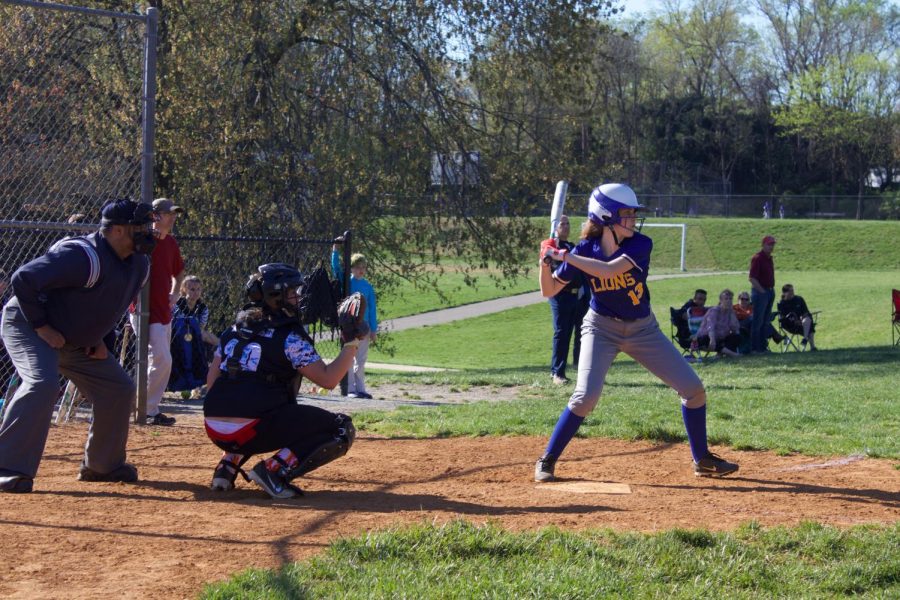 As freshman Avital Friedman ran into home base after hitting a home run, her teammates cheered and chanted her name. The girls varsity softball team started the game off a little slow, but quickly got into their grove, and mercied McLean 15-5.
Friedman scored a home run in the first and fifth innings and was constantly cheering on her teammates through the game.
"It was very exciting for me but also because softball isn't generally a fast-pace game. It's always exciting when anyone gets a hit or especially a home run so it's just a really good feeling and … rewarding," Friedman said.
Sophomore Sally Rogal is the team's pitcher and was being cheered on throughout the game by her team for striking out McLean's players.
The first three innings were off to a slow start with the scores very close together but by the fourth inning, the Lions stepped up their game and rapidly increased their score. Sophomore Sophia Miller hit a grand slam, scoring the team four points. Sophomore Sami Himmelfarb then stole two bases. The game continued with steals, home runs and many points being added to the scoreboard for the Lions.
Sophomore and team captain Jane Trainor said that the team has played very well throughout the season and that they have a lot of "energy and momentum," but thinks that her team needs to work on concentrating and improving fieldwork.
English department chair and team coach Tom Worden was incredibly proud of how his team played.
"I feel pretty good about how it went. We got off to a slow start, but we have the firepower to put up 15 runs in five innings pretty quickly," Worden said.