The Bachelor 2019: An unforgettable, rollercoaster season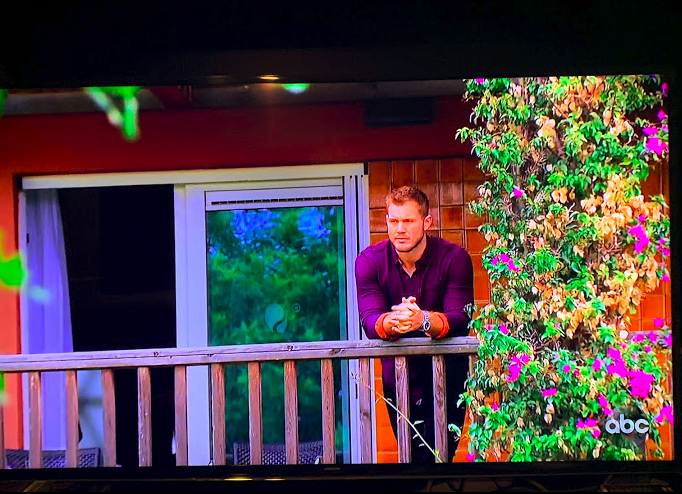 Season Finale, Part I:
Colton Underwood, a former pro football player and founder of The Legacy Foundation for Cystic Fibrosis, has faced many hardships in love. Underwood is getting a third chance on "The Bachelor" 2019 after being dumped by Bachelorette Becca Kufrin and then ending a relationship with Tia Booth on "Bachelor in Paradise" this past summer.
This season of "The Bachelor" has been both surprising and unlike any other we have seen before. If you are a long-time Bachelor viewer, you will recognize the immediate differences between this season and others, starting with the fact that Underwood is a virgin. This has been extremely prevalent throughout the season and caused some of the contestants to open up to Underwood about experiences they have had, including situations involving sexual abuse.
Last week's episode included the much-anticipated fence jump, which has been teased in previews since the season premiere. There were three women remaining: Taysha Adams, Hannah Godwin and Cassie Randolph, with Randolph being the front-runner. However, after Randolph and Underwood's date in Portugal, Randolph told Underwood that she was not in love with him and, therefore, could not commit to a marriage.
In last night's "Final Rose Part 1," after the fence jump and persistent searching, the crew found Underwood on the road. He had a heartfelt conversation with "The Bachelor" host Chris Harrison and ultimately came to the conclusion that he would fight for Randolph, even if they had to take their relationship slowly.
In an attempt to prove his love for Randolph with actions rather than with words, Underwood broke up with Adams and, later, with Godwin as well. The show cut to live conversations between Underwood and both Adams and Godwin following the breakups. Adams' conversation was an extremely mature conversation, mostly consisting of Adams' requesting closure and wishing Underwood the best, while Godwin's conversation was somewhat hostile. Godwin consistently said Underwood had blindsided her and that she was ready for commitment.
As Harrison explained, this was the first time in "The Bachelor" history with no women remaining on the show. While the live conversations wrapped up, Underwood began to ask Randolph for a second chance. The episode came to an abrupt end before she answered him, leaving viewers with many questions.
Will Randolph give Underwood another chance? Will Underwood be heartbroken once again? Most importantly, who will be the next Bachelorette?
Season Finale, Part II:
Luckily, we found out the answers to these questions on Tuesday night. We also found out that Underwood won Randolph's heart and they decided to take their relationship day-by-day. Underwood invited Randolph to meet his family in Spain. Although his family was skeptical that they could trust Randolph after she broke up with Underwood, they trusted Underwood's decision-making skills.
Randolph and Underwood went on their first date as a couple without the other contestants in the picture. They went rappelling down a cliff and had dinner during which Randolph reassured Underwood that she was ready for the commitment to a relationship. Although their relationship went through hardships, it was completely worth the wait in the end when they used their overnight date to grow as a couple.
The show cut to a live conversation where the couple said they enjoyed dating and growing their relationship, although Randolph and Underwood had talked about getting engaged. The next Bachelorette was also revealed as Hannah Brown, another contestant on the show who went home after a mutual decision with Underwood. The first five contestants who are going to be on Brown's season were also introduced to her.
This season has been an emotional rollercoaster, in part due to a surprising number of women who left the show for various reasons. I believe this speaks to today's society, and how women now feel they have the power to stand up for their happiness and not endure a heart-wrenching journey. This season of the Bachelor was one for the books and showed the power that women have over their own hearts.