Lions dominate in first round of playoffs, advance to semifinals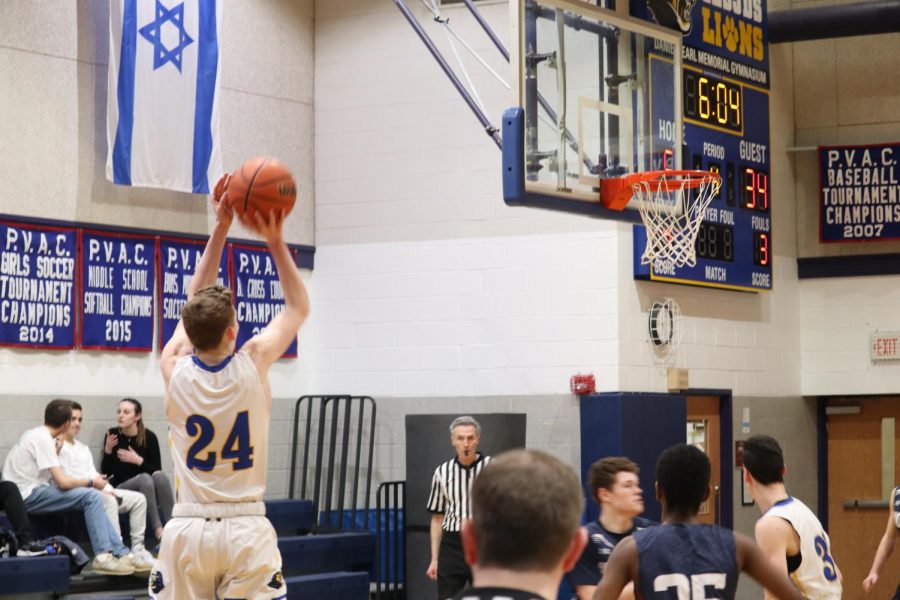 Going into the second half of the boys varsity quarterfinals, the game was still tight, but a key switch on defense turned the tide in the Lions favor, and led to a 62-42 win over Model, keeping the Lions' season alive.
The first half was close, but the Lions pulled ahead in the second half. When asked about what the turning point of the game was, coach David McCloud said it was "defensively when we switched to three-two [zone], which was a big deal."
Sophomore Jake Rulnick provided a strong presence in the paint and kept the Lions in the game with ten points in the first half and five points in the second half, helping secure the Lions' victory.
"I think we played really well, more so in the second half than in the first. I think we did a good job limiting turnovers and really making sure that we played good defense," Rulnick said.
The Lions' win was largely due to their communication on the court. Senior Dani Offer stepped up by leading both the offensive and defensive communication, making sure the team was on the same page.
"Dani Offer, managing the game, getting us in our offensive set, rotating the ball, helping find the open players, was a big deal in the second half," McCloud said.
Sophomore Ariel Gershman started the game well with nine points in the first quarter, all from three-pointers, similar to senior and captain Zev Katz, who scored 15 points in the second half. The impressive three-point shooting from both players helped keep the Lions' offense moving.
While the Lion's were able to keep up offensively with great shooting, they will need to have better defense coming out of the gates in the future, according to sophomore Brian Epstein.
"I think we did really well rebounding, and shooting we were doing really well. As a team, we need to work on our defense a little bit, go a little faster," Epstein said.
The Lions have advanced to the semifinals playoff game and will play on either Thursday, Feb. 21 or Friday, Feb. 22, depending on the weather.
"Survive and advance, it doesn't matter how you win, as long as you win and keep going. Two more victories and we got another banner in the gym," McCloud said.