Philz Coffee is worth the wait
Izzy May, Opinion Editor
February 18, 2019
Downtown Bethesda metropolis is populated with restaurants and constantly bursting with new places to eat. Sandwiched between Mano Ami Gabi and Fish Taco is Bethesda's newest restaurant addition as of December: Philz Coffee.
Philz Coffee originated in San Francisco, but recently opened up five stores in the DMV area, including Downtown Bethesda.
My first impression upon entering the coffee shop was its unique interior design. The space is pretty large, especially for a restaurant in Bethesda, and is filled with couches, stools and tables for people to work or enjoy a meal at. The design is fairly trendy; the walls are decorated with mirrors and a chalkboard. There is a line starting at the front door to the counter where you order.
Something really unique about the design of Philz Coffee is that you don't order and pay at the same place. The cashier is located at a separate part of the restaurant, and you have to walk there and tell the employee your order so you can pay.
I find this payment system somewhat inefficient. Especially on days when the restaurant is crowded, it could be easy for someone to get away with not paying for their drink. Their payment relies on the honor system of their customers, which I think is a strange and not a totally beneficial business tactic.
They also take a strangely long time to make the coffee and it's quite the wait. I've been to Philz at least five times by now, and I have to say that Starbucks beats their production time by at least a couple of minutes.
However, I do believe the wait is worth it. Their coffee is truly the best I've ever had. My usual order is the Mint Mojito, a creamy mint iced coffee, and I don't think Starbucks could ever surpass that flavor.
Although I haven't tried any of the other coffees or food items on the menu, some of their most popular food options are the Philz Bagel, the Mediterranean Avocado and Egg Toast. Their food menu is particularly unique because most of their items are made with Mediterranean spices.
I do recommend that everyone tries Philz Coffee. Though they have some flaws with their order and payment process, the coffee will not disappoint.
About the Contributor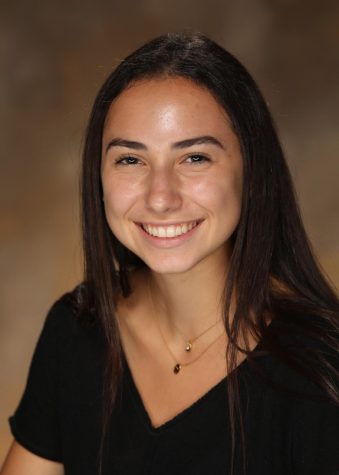 Izzy May, Opinion Editor
Izzy May is very excited to continue working as Opinion Editor of the Lion's Tale. She particularly enjoys working on the Lion's Tale staff because of the supportive and encouraging environment it fosters, where there is constant constructive feedback that helps improve her writing and editing skills. In addition to being an editor, Izzy is also captain of the cross country team and co-president of the Hispanic Heritage Awareness club.